Pope Brock
Biography
POPE BROCK received his BA in English from Harvard University and his MFA in Drama from New York University School of the Arts. He is author of the New York Times bestseller Charlatan: America's Most Dangerous Huckster, the Man Who Pursued Him, and the Age of Flimflam (Crown), which appeared on New York Times critic Janet Maslin's ten-best list for 2008. (More information, including audio clips of Brinkley's 1930s radio talks and commercials for dangerous products, can be found on his website.) Brock is also the author of Indiana Gothic (Doubleday/Nan A. Talese), the story of the murder of his great-grandfather in 1908. His profiles, investigations, travel writing, and humor have appeared in GQ, Rolling Stone, Esquire, Talk, People and other publications, and he has been a regular contributor to the London Sunday Times Magazine. He has taught and lectured on creative writing at Bowdoin College, Randolph College, SUNY Oswego, University of South Dakota and elsewhere. His new book, Another Fine Mess: Life on Tomorrow's Moon, will appear in 2017.
Teaching Philosophy
 "Great nonfiction writers come in all styles and colors, but what unites them is relentless curiosity. You have to love over-researching; if you don't leave a lot on the cutting room floor, you haven't gone deep enough. I think that to write good subjective or creative nonfiction, you have to be objective first – to park your opinions going in. Being surprised is part of the job and a lot of the fun. The work often lands you in strange scenes and situations you'd never have experienced otherwise, which gives you something to talk about later in bars. A good journalist also needs to learn how to interview people. It may not be as complicated as playing the violin, but it is an art, not to mention a privilege."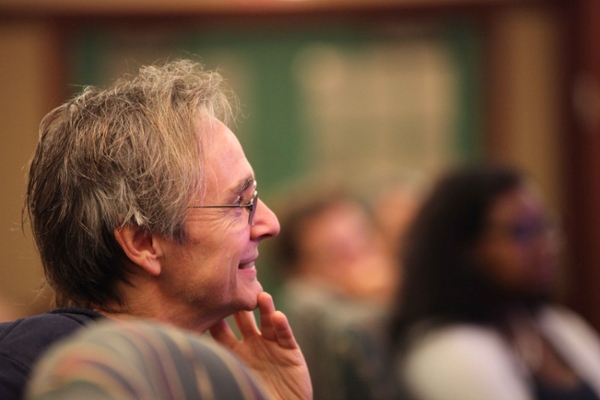 Our Campus. Otherwise Known as Omaha.
The University of Nebraska does not discriminate based on race, color, ethnicity, national origin, sex, pregnancy, sexual orientation, gender identity, religion, disability, age, genetic information, veteran status, marital status, and/or political affiliation in its programs, activities, or employment. Learn more about Equity, Access and Diversity.
scroll to top of page