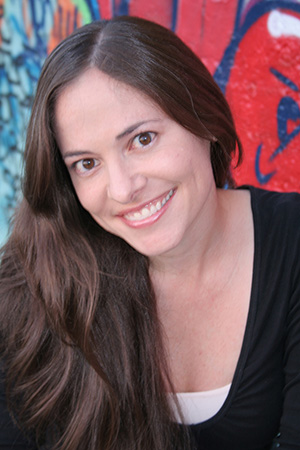 Kristen-Paige Madonia
Fiction and Creative Nonfiction Mentor
MFA in Writing
---
Additional Information
Biography
KRISTEN-PAIGE MADONIA is the author of Invisible Fault Lines (2016) and Fingerprints of You (2012), both published by Simon & Schuster's young adult imprint Books for Young Readers.
Her short fiction has appeared in various literary magazines including the Greensboro Review, Five Chapters, the New Orleans Review, American Fiction: Best Previously Unpublished Short Stories by Emerging Writers, and Sycamore Review. She has received awards or fellowships from the Hambidge Center, the Vermont Studio Center, Sewanee Writers' Conference, Juniper Summer Writing Institute, Sumer Literary Seminar, the Virginia Center for Creative Arts, Hedgebrook Writers' Retreat, the Key West Literary Seminar, the Millay Colony for the Arts, and the Studios of Key West.
She was the 2012 D.H. Lawrence Fellow and was awarded the Tennessee Williams/New Orleans Literary Festival Prize in 2010. She has recently served as a guest lecturer or presented her work at the Virginia Library Association Conference, the Virginia Festival of the Book, Lynchburg College, Knox College, High Point University, North Carolina State, the Texas Book Festival, James River Writers, Wordstock, the Decatur Book Festival, and the New Orleans Literary Festival. She holds an MFA in Creative Writing from California State University, Long Beach and a BA in Media Arts and Design from James Madison University.
Kristen-Paige lives in Charlottesville, VA and teaches fiction workshops and seminars at the University of Virginia, James Madison University, the Key West Literary Seminar, and the literary non-profit WriterHouse.
Teaching Philosophy
"While there are basic structural and stylistic elements of fiction that can be taught -- tricks and tools we all have access to as writers -- I do not believe there is a right or wrong answer when writing creatively. Everyone is entitled to their own opinion and their own style. My goal, in workshop and during residency, is to establish a respectful classroom community where each student is comfortable sharing their creative works and providing and receiving constructive criticism and positive feedback. During our mentorship, I will hand-pick texts and craft books to help you discover your personal strengths and weaknesses on the page; by examining published works and studying the technical elements of storytelling, my aim is to help students become more incisive readers, more effective critics of fictional works, and more confident creative writers. In terms of our one-on-one writing mentorship, I hope my comments and critiques will inspire curiosity, challenge your preconceived notions regarding the "rules" of fiction, and encourage you to experiment with both form and content. Ultimately, my goal for a mentorship is to help each author complete the semester with a greater understanding of how to make his or her piece more successful."