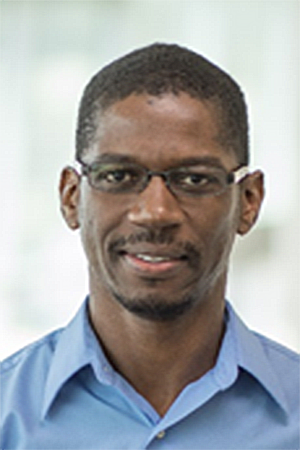 Ernest Chivero, PhD
Assistant Professor
402.554.2709
---
email:
office:
area of focus:
Psychology and Neuroscience
Additional Information
Biography
Ernest Chivero graduated with a B.SC. in Biology and an M.Sc. in Biotechnology both from the University of Zimbabwe. He earned his PhD from the University of Iowa followed by post-doctoral training at the University of Nebraska Medical Center (UNMC) in experimental neuroscience and drug abuse. 
More on Google Scholar
Teaching Interests
Neuroscience
Neuroimmunology
Neuroinflammation
Infection in the CNS
Drug/substance abuse
Neurodegenerative disorders
Research Interests
Ernest's lab investigates the molecular mechanisms underlying substance use disorder-mediated activation of microglia and neuroinflammation. In particular, he is interested in how pattern recognition sensors and oxidative stress response elements contribute to the development of substance use disorders (SUDs). These studies will identify pathway targets that could be developed as therapeutic interventions to reduce neuroinflammation and subsequent cognitive impairment in individuals with SUDs. He uses cellular neurobiology methods including cell culture, western blotting, immunofluorescence microscopy, siRNA, real-time PCR, harvesting of brain tissues, protein, and RNA isolation.
Selected Publications in peer-reviewed journals
*co-corresponding author
**contributed equally
Additional publications in Pubmed.