Nebraska Civic Leaders Program Recruits 22 High School Students for Hands-on Government Experience
The 2023 Nebraska Civic Leaders Program has officially kicked off with the recruitment of students and teachers from Burke, Bryan, Central, North, and South High Schools.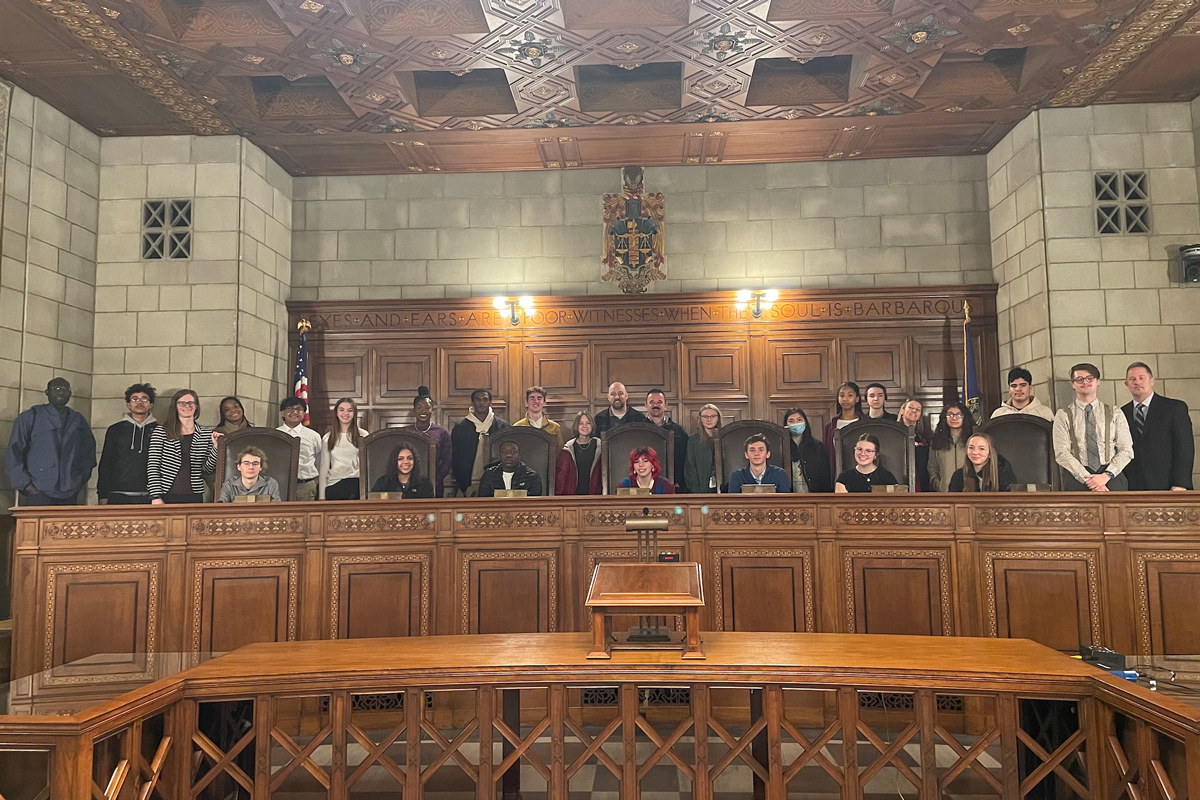 Since 2010, the Nebraska Civic Leadership Program (NCLP) has connected Omaha-area high school students with hands-on experiences and opportunities to see firsthand how government operates at all levels. The program is a partnership between UNO, Omaha Public Schools and the Sherwood Foundation.
The 2023 Nebraska Civic Leaders Program officially kicked off with the recruitment of 22 students and six teachers from Burke, Bryan, Central, North, and South High Schools. On Tuesday, February 14, the students met for the first time and traveled to the State Capitol, where they had the opportunity to engage with various government officials and leaders.
The day began with meetings with Assistant Secretary of State for International Affairs, Cindi Allen, and Assistant Deputy Secretary of State for Elections, Andrew Buller. The students were then given a tour of the State Capitol and observed the Unicameral in session. They also participated in two panel discussions, with the first panel featuring prominent figures such as Paul Hammel of the Nebraska Examiner, Heath Mello, Vice President of External Relations for the University of Nebraska system, and legislative staff members Ken Pancake and Kate Wolfe. The second panel featured State Senators Megan Hunt and John Frederickson.
The day concluded with a visit to the State Supreme Court chamber, where the students had the opportunity to engage with Supreme Court Justice Hon. Jeff Funke. The program is designed to provide students with a firsthand experience of Nebraska's government, including the legislative, judicial, and executive branches.
The Nebraska Civic Leaders Program is planning several events for the group in the coming months, including City Government Day and a field trip to Omaha City Hall, the Harry Truman Museum and Library, the annual Summer Academy in Civic Leadership, and a trip to Washington, D.C. The program aims to educate and empower students to become future civic leaders in their communities and beyond.
"We are thrilled to welcome this new class of students and teachers to the Nebraska Civic Leaders Program," said program director Dr. Randy Adkins, a professor of Political Science and Associate Dean of the College of Arts and Sciences. "We believe that providing students with firsthand experience of our government and civic institutions is critical to developing their leadership skills and preparing them for a lifetime of community service. We look forward to working with this exceptional group of young leaders."