Dr. Austin Doctor Leads Counterterrorism Research at UNO
With extensive experience and a mixed-methodological approach, Dr. Austin Doctor is dedicated to mentoring and inspiring the next generation of innovators to support national and homeland security.
published: 2023/04/28
contact: Political Science News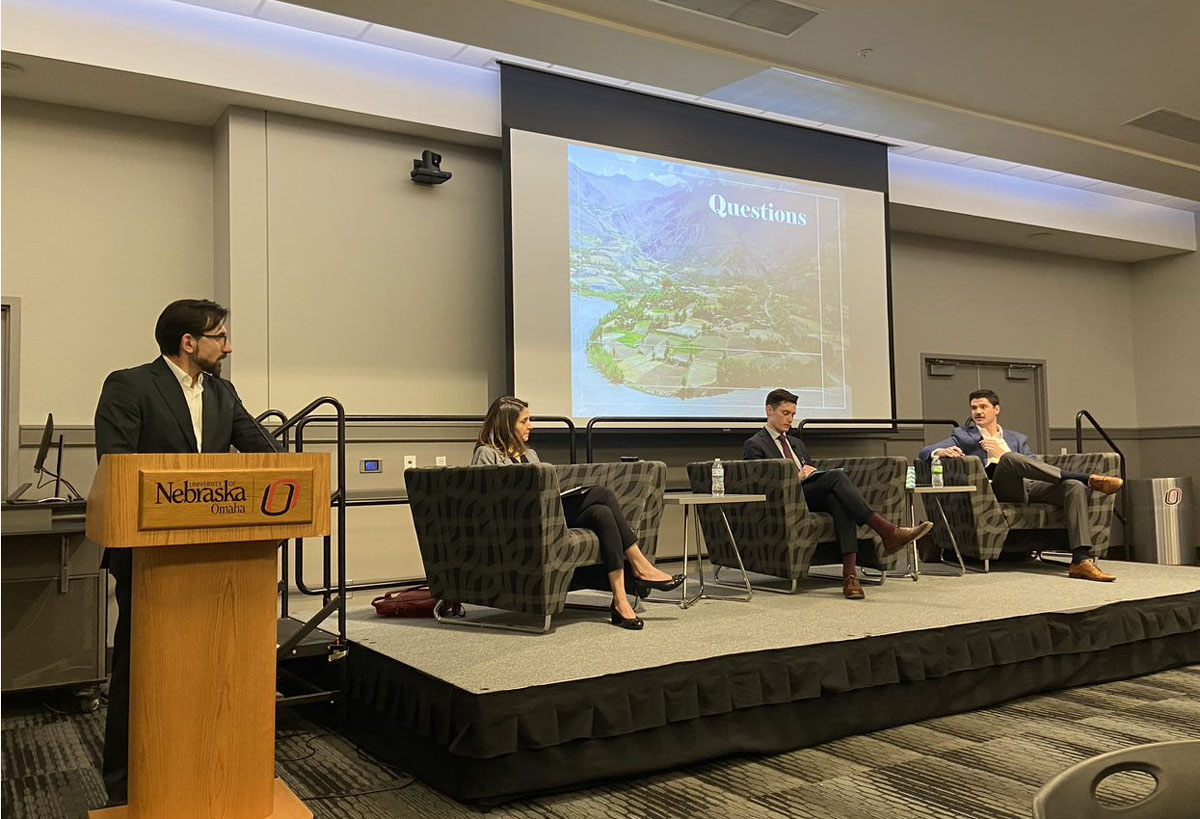 Dr. Austin Doctor, Assistant Professor in the Department of Political Science at the University of Nebraska at Omaha (UNO), came to the College of Arts and Sciences in 2021 to conduct research and teach on militants, terrorism, and emerging threats. Dr. Doctor joined the faculty as the part of the cluster hire initiative overseen by the National Counterterrorism, Innovation, Technology and Education Center (NCITE), a Department of Homeland Security Center of Excellence at UNO, where he serves as Director of Counterterrorism Research Initiatives.
Dr. Doctor earned his Ph.D. from the School of Public and International Affairs at the University of Georgia in 2019 after which point he spent two years as a member of the faculty at Eastern Kentucky University before moving into his role at UNO and NCITE.
In his current position, Dr. Doctor conducts applied research in support of the national and homeland security community and is enthusiastic about mentoring students and bringing them into this work. As a principal investigator or co-principal investigator, he has acquired and managed over $5 million in federal-sponsored projects. He previously held an appointment as a non-resident fellow with the Modern War Institute at the United States Military Academy at West Point and is current a research fellow with the National Strategic Research Institute, a Department of Defense University Affiliated Research Center based in the Nebraska University System.
In support of this work, Dr. Doctor explains how he relies on a mixed-methodological approach to identify and explain threats emerging on the horizon. Towards this end, Dr. Doctor both leverages insights from large-N quantitative analysis and conducts field research in countries abroad, including sub-Saharan Africa and the Middle East. Some of his current projects relate to global terrorist leadership and operations, the use of emerging technologies by terrorists to harm U.S. communities and the country's critical infrastructure, and foreign terrorist fighters.