Power up your career with one of our individualized online or on-campus graduate degree programs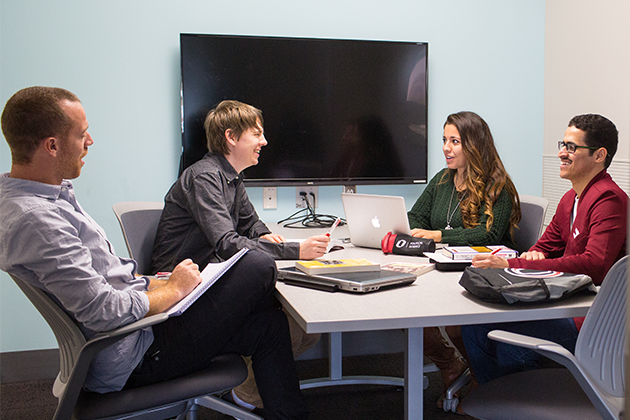 MS in Political Science (Online & On-Campus)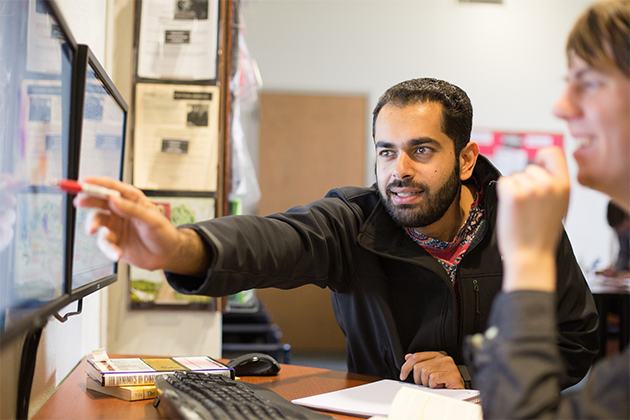 MA in History & Government (Online & On-Campus)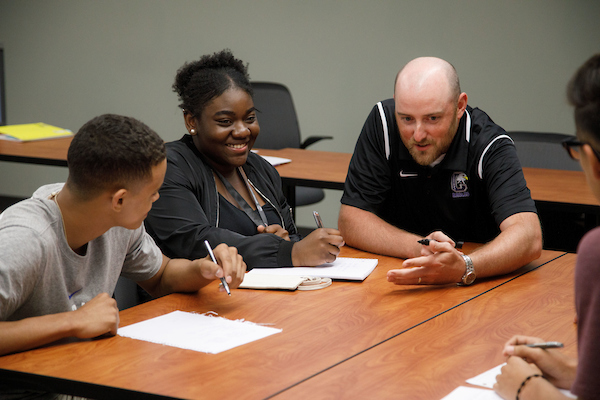 Graduate Certificates (Online & On-Campus)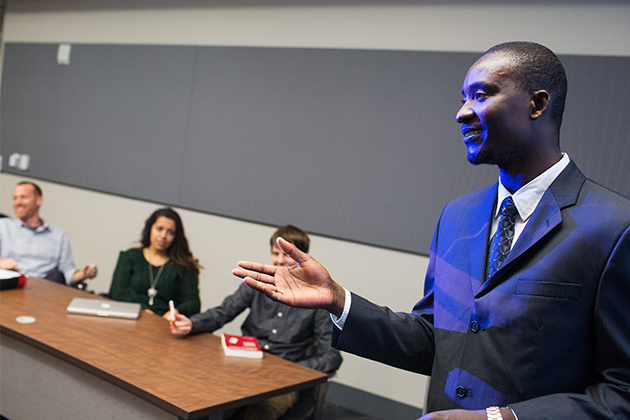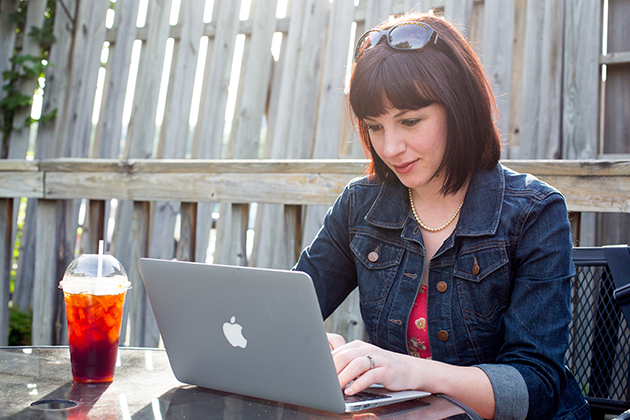 Tailored Plan of Study for James Madison Fellows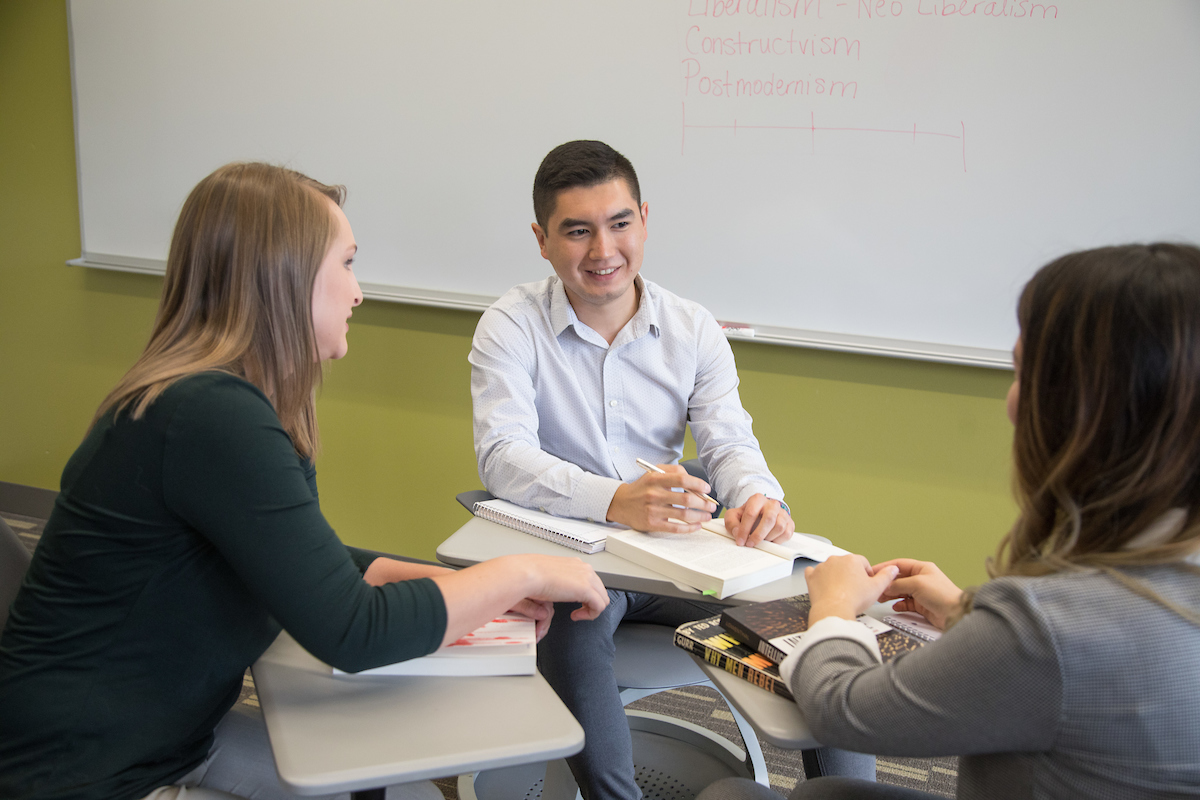 Fast Track - Integrated Bachelor's and Master's Program
Why a Graduate Degree from UNO Political Science Department?
Our low-cost program offers a purposeful and individualized curriculum to power up your career, allows you to balance work, family, and class commitments, and provides you the opportunities to interact with world-class faculty in small-size classrooms.
Get a Purposeful and Individualized Curriculum
The programs offer a broad foundation in Political Science with a high degree of interdisciplinary collaboration if desired.
Students may add a concentration (International Affairs or American Government, a Certificate in Government, or a Graduate Certificate in Intelligence and National Security to their Master's program.
Rigorous Curriculum Offered by a Distinguished University
According to the Carnegie Foundation for the Advancement of Teaching, UNO is one of 88 higher education institutions nationally classified as a doctoral/research university, out of the 4,000 academic institutions it categorizes.
UNO received a first-tier regional best ranking in the U.S. News & World Report's 2010 edition of America's Best Colleges. UNO ranked 18th among public master's institutions in the Midwest region.
Expand your Career Prospects
Through our individualized program, expand your career prospects. Our program offers a variety of opportunities depending on your career goals
Our program is customizable so that it prepares you for academic, federal and state level jobs, the private sector, or a variety of teaching positions.
Meet Your Needs with a Fast and Flexible Program
We offer a thesis and non-thesis track. The vast majority of our students choose the non-thesis track, finding its greater flexibility encourages completion of the degree.
Students will take a methodology seminar in addition to 3 to 4 content seminars including American Government and Politics, International Relations, Comparative Politics, Constitutional Law, US Foreign Policy and National Security, Leadership, and Political Theory.
Catalog descriptions and sample syllabi of the courses are available here.
---
Balance Work, Family, and Class Commitments
Balance your professional, family, and class commitments with our individualized program.
We offer both online and on-campus courses. Professionals can complete their program through entirely online courses. It is very rare for our courses to have specific times you are required to be online. In other words, you pick the times and locations that are most convenient for you.
Both online and on-campus courses are taught by the same faculty. Faculty members regularly win the most prestigious university teaching and service awards.
Classes are scheduled to suit your busy lifestyle. Most online students take one or two courses a semester.
A student beginning in the fall and taking two courses a semester (including summer) will graduate at the end of two years.
Generally, the program takes two years to complete but could be completed faster if the student is full-time and takes courses year-round.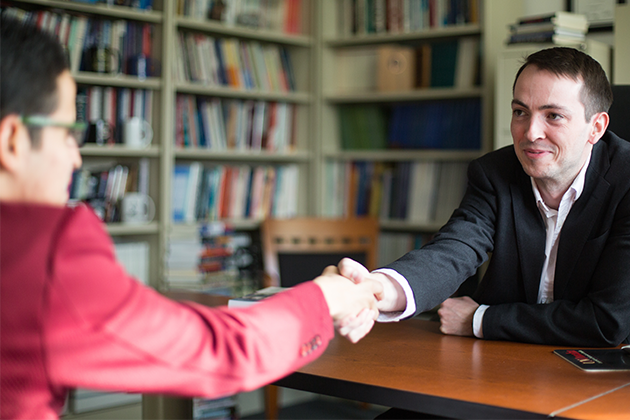 Interact with World-Class Faculty
Our faculty have received some of the highest honors for teaching excellence. We are also among the nation's leaders in our research specializations; our work is published by the best academic presses or top-tier journals in the field.
Selected Awards by Political Science Faculty
Carson Holloway (Political Science) – College of Arts and Sciences Outstanding Teacher Award, Ralph Wardle Diamond Professor of Arts and Sciences
Ramazan Kilinc (Political Science) - University of Nebraska system-wide Outstanding Teaching and Instructional Creativity Award, UNO Excellence in Teaching Award, College of Arts and Sciences Excellence in Research Award, College of Arts and Sciences Outstanding Teacher Award
Jody Neathery-Castro (Political Science) - College of Arts and Sciences Excellence in Service Award, College of Arts and Sciences Excellence in Teaching Award, Omicron Delta Kappa member, UNO Excellence in Teaching Award, Outstanding Faculty in Service Learning Award
Lana Obradovic (Political Science) - Faculty Excellence in Engagement Award
Tenured/Tenure Track Graduate Faculty with World-Class Research Productivity
Unlike many other online programs, our graduate faculty are tenured/tenured-track, physically located on the UNO Campus, and are published in their respective areas of expertise.
Sample of recent faculty publications:
Randall E. Adkins (Political Science), The Evolution of Political Parties, Campaigns, and Elections: Landmark Documents (CQ Press, 2009)
Jonathan Benjamin-Alvarado (Political Science), Power to the People: Energy and the Cuban Nuclear Program, (Routledge, 2000)
Elizabeth Chalecki (Political Science), Environmental Security: A Guide to the Issues. 2013. (Praeger, 2013).
Carson Holloway (Political Science), Hamilton versus Jefferson in the Washington Administration: Completing the Founding or Betraying the Founding? (Cambridge University Press, 2015)
Ramazan Kılınç (Political Science), Alien Citizens: The State and Religious Minorities in Turkey and France (Cambridge University Press, 2019)
Brett Kyle (Political Science), Recycling Dictators in Latin American Elections: Legacies of Military Rule (Lynne Rienner, 2016)
Lana Obradovic (Political Science), Gender Integration in NATO Military Forces: Cross-national Analysis (Ashgate, 2014)
Take Advantage of Competitive Tuition for Great Value
We are proud to offer one of the most competitive tuitions in our region. We offer the lowest tuition among 15 Nebraska higher institutions.
Financial aid is available for students seeking a graduate degree program.
A limited number of Graduate Assistantships are available for full-time, on-campus graduate students. The recipients of graduate assistantships are waived from tuition. Students should also look through UNO's employment page and apply to any graduate assistantships they may qualify for.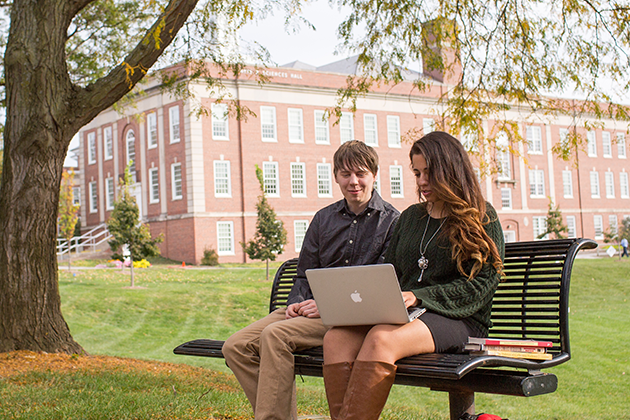 Upcoming Virtual Information Sessions
We offer a virtual information session through Zoom. Please sign up to reserve your seat for one of the upcoming virtual information sessions.
Have Questions, Contact Us:
Graduate Program Chair
Dr. Brett J Kyle
Phone: 402.554.2683
Email: bjkyle@unomaha.edu