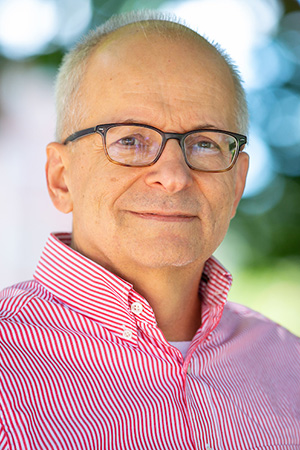 Rory J. Conces, PhD
Associate Professor
402.554.2628
---
email:
office:
area of focus:
Social and Political Philosophy, Ethics, Applied Philosophy, Critical Reasoning
Additional Information
Background
Rory J. Conces is Associate Professor of Philosophy, and a member of the Graduate, Religious Studies, International Studies, and Islamic Studies faculties at the University of Nebraska at Omaha. In addition, he is currently the Director of the Human Rights Studies Minor Program and the Curriculum Committee Director of the Goldstein Human Rights Studies Center. He received his B.A. in psychology and philosophy from Creighton University (1976), M.A. in philosophy from DePaul University (1980), and Ph.D. in philosophy from the University of Missouri-Columbia (1991).
His teaching focus is in the areas of environmental ethics; social and political philosophy; history of twentieth century American philosophy; philosophy of history; violent conflicts, peacebuilding, and the ethics of intervention; critical reasoning; human rights; and ethical theory.
Although Conces works broadly in philosophy and has published articles in ethics, political philosophy, the philosophy of science, aesthetics, and the teaching of critical reasoning, much of his work crosses disciplinary boundaries. For some time his research interests have lied at the intersection of philosophy, political science, psychology, and the visual arts and urban design. He works primarily on questions about the nature of conflict in general; the nature of ethno-nationalist conflict in particular; and the array of epistemological, ethical, and psychological issues that comprise peacebuilding, particularly as it pertains to the Balkans. He is currently working on a project which unpacks the connections between evocative objects and ethnic enclaves and their impact on peacebuilding and deliberative democracy in the Balkans.
His more notable publications include a monograph on conflict resolution and applied philosophy entitled Blurred Visions: Philosophy, Science, and Ideology in a Troubled World (1997), "A Physicalist Theory of Managing Impediments to Democracy and Peace Building in the Balkans" (Eidos, 2019), "The Hyperintellectual in the Balkans: Recomposed" (Global Outlook, 2016), "Epistemical and Ethical Troubles in Achieving Reconciliation, and then Beyond" (European Journal of Analytic Philosophy, 2009), "Rethinking Realism (or Whatever) and the War on Terrorism in a Place Like the Balkans" (Theoria 2009), and "A Sisyphean Tale: The Pathology of Ethnic Nationalism and the Pedagogy of Forging Humane Democracies in the Balkans" (Studies in East European Thought, 2005). Some of the other journals in which he has published include Dijalog, Acta Analytica, Kakanien Revisted, The Locke Newsletter, The International Third World Studies Journal & Review, Journal of Philosophy and Social Science, APA Newsletter on Teaching Philosophy, Southwest Philosophy Review, Sociological Analysis, and Högre Utbildning. In addition to his scholarly publications, Conces has been a contributor to Bosnia Daily, an electronic newspaper in Sarajevo, Bosnia and Herzegovina, since 2001, as well as to Serbia Daily and The Serbia Observer. His work has been translated into Albanian, Bosnian, and German.
During the past twenty years, Conces has lectured in China at South China Normal University, Hangzhou Teachers College, and Zhongshan University; in Bosnia and Herzegovina at the University of Sarajevo, the University Džemal Bijedić of Mostar, the Nansen Dialogue Center—Sarajevo and Tuzla, and the Bosnian-Herzegovinian American Academy of Arts and Sciences Conference (Neum); in Croatia at the University of Rijeka; in Kosovo at the University of Prishtina, the University of Priština (Kosovska Mitrovica), at the Academic Training Association Mitrovica Summer School, and at the Balkan Society for Theory and Practice; in Northern Ireland at Queen's University of Belfast; in Austria at The European Training and Research Centre for Human Rights and Democracy in Graz; in England at University College London; in Denmark at Aarhus University; and in Sweden at Malmö University. Conces was a Fulbright Scholar at the Department of Philosophy and Sociology at the University of Sarajevo in 2001, and in the Department of Political Science at the University of Prishtina in 2008.
He is the founding and current Editor-in-Chief of ID: International Dialogue, A Multi-Disciplinary Journal of World Affairs, and was Editor of The International Third World Studies Journal & Review for thirteen years. Conces serves on the journal editorial/publishing boards of Global Outlook and HUMANUS: A Journal of Global Affairs and Comparative International Development, and serves on the advisory board of the Balkan Policy Institute in Kosovo.
In 2004 he was one of 23 people nominated for a Stari Most Award, which is organized by the Center for Balkan Development. Others who were nominated included Joseph R. Biden and George Soros.
He enjoys urban running; frequenting bookstores and galleries; cooking for others; a good soccer match; spending time with his sons, grandchildren, siblings, and friends; traveling; and living part of the year in Europe.