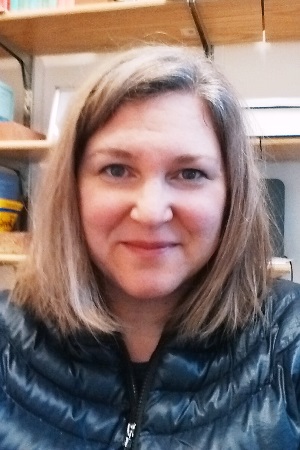 Laura Grams, PhD
Associate Professor
402.554.2628
---
email:
office:
area of focus:
Ancient Philosophy, History of Philosophy
Additional Information
Background
Dr. Laura Grams, Associate Professor of Philosophy, joined the University of Nebraska at Omaha Department of Philosophy and Religion in the Spring of 2001. She has a B.A. from Williams College and an M.A. and Ph.D. from Emory University.
Professor Grams teaches ancient philosophy, symbolic logic, ethical theory, philosophy of law, critical reasoning, contemporary moral problems, limits of consciousness, philosophy of mind, philosophy and gender, and the history of philosophy. Her primary research interest is in ancient philosophy, especially Plato's metaphysics and methodology; she is currently working on the method of division in Plato's later dialogues, the description of the earth and true earth in Plato's Phaedo, and ancient medical theories. Professor Grams serves as a Pre-Law advisor for the College of Arts and Sciences and is a member of the Women's and Gender Studies faculty. Some of Dr. Grams' publications include The Eleatic Visitor's Method of Division, Medical Theory in Plato's Timaeus, and Hipparchia of Maroneia: Cynic Cynosure.