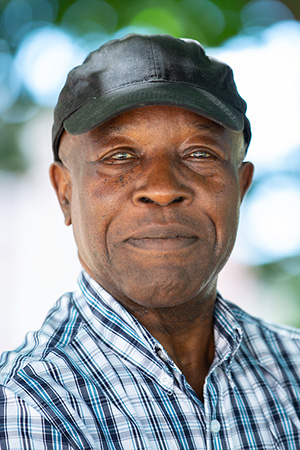 email:
office:
area of focus:
intersection of literature and philosophy of science/mathematics
Additional Information
Background
Dr. Imafedia Okhamafe, chair of the Goodrich Scholarship Program and professor of Philosophy and English, holds a double Ph.D. He teaches in Goodrich, the Department of Philosophy and Religion, and the Department of English.
His teaching interests include philosophy of science; phenomenology/existentialism; hermeneutics in philosophy; critical theory; autobiography; and US American literature/movies/music. His current main research interest:  the intersection of the philosophies of science, math, and creative literature. In addition to his essays in book anthologies such as Analecta Husserliana and Genealogy and Literature, his publications have appeared in such journals as Soundings: An Interdisciplinary Journal, Philosophy Today, Journal of the British Society for Phenomenology, Research in African Literatures, and UMOJA.
His pedagogical honors include the University of Nebraska at Omaha Excellence in Teaching Award.