Take your Learning Outside the Classroom and Beyond Borders
OLLAS Peru Study Abroad
The OLLAS Peru Study Abroad program is currently going through a reconstruction, we are searching for options to lower the overall price of the trip. We don't want price of the program to be an obstacle for students. If you have any questions, please don't hesistate to reach out to our office, or to Study Abroad.
The Peru Study Abroad Program which has been organized by the Office of Latino/Latin American Studies (OLLAS) at UNO started in 2008. Students have returned from this experience every year since saying that it was a "life-changing" and "transformative" trip, because of the way that we approach study abroad: as students, not tourists. That doesn't mean participants won't have plenty of fun exploring Machu Picchu, Cuzco, and Lima alongside their fellow UNO students and faculty.
---
Peru Study Abroad 2018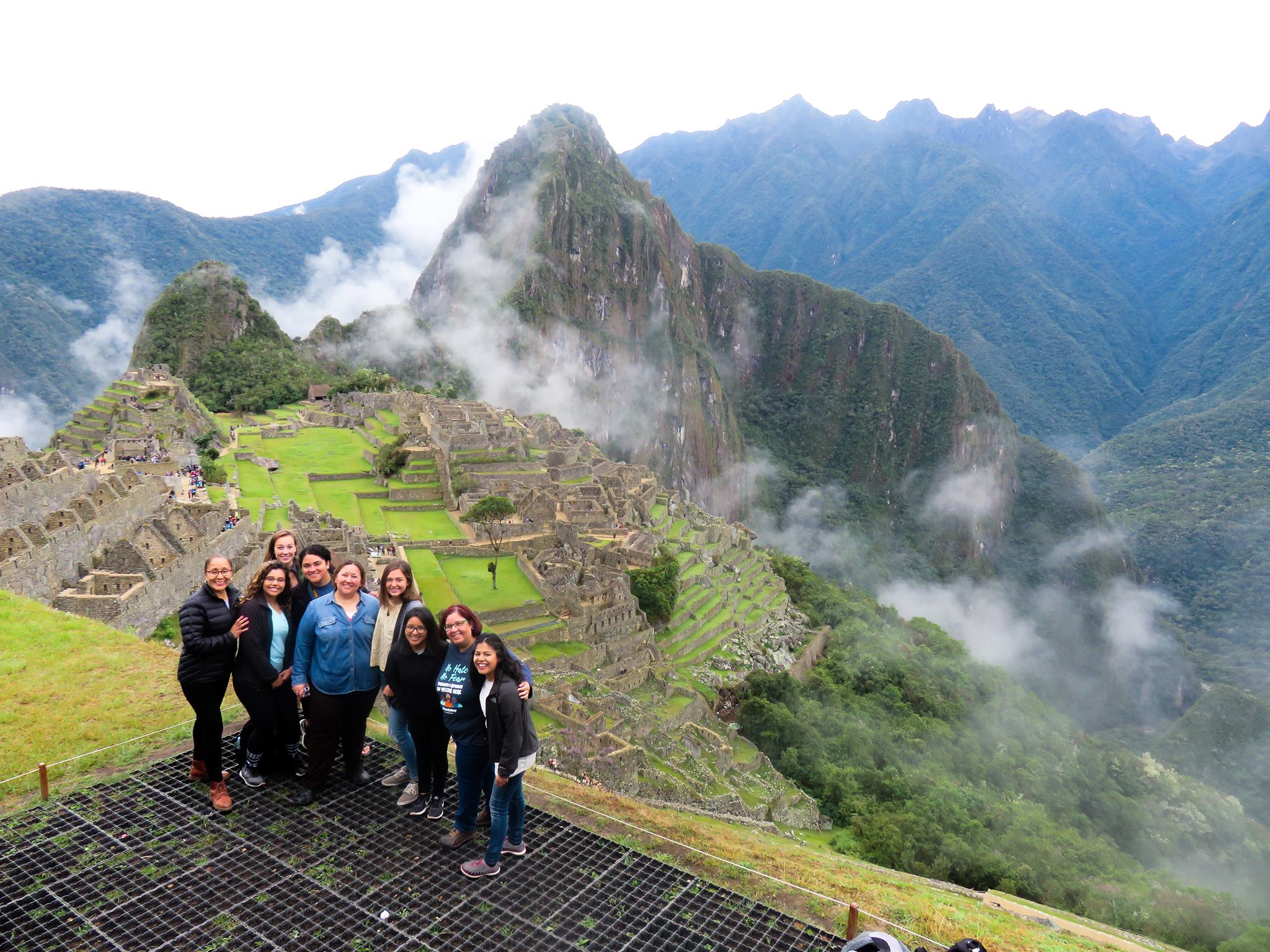 "Another great opportunity that we had in Peru, was when we visited schools and the after school programs. This was great preparation for our group to see that there are different languages represented no matter where we are and that we all can find non-verbal ways to communicate with people we've never met before."
-Morgan L. 2018 OLLAS in Peru Program Participant
Click here to read about our previous Peru Study Abroad Programs.
---
Nicaragua Study Abroad Click on the image to download the flyer.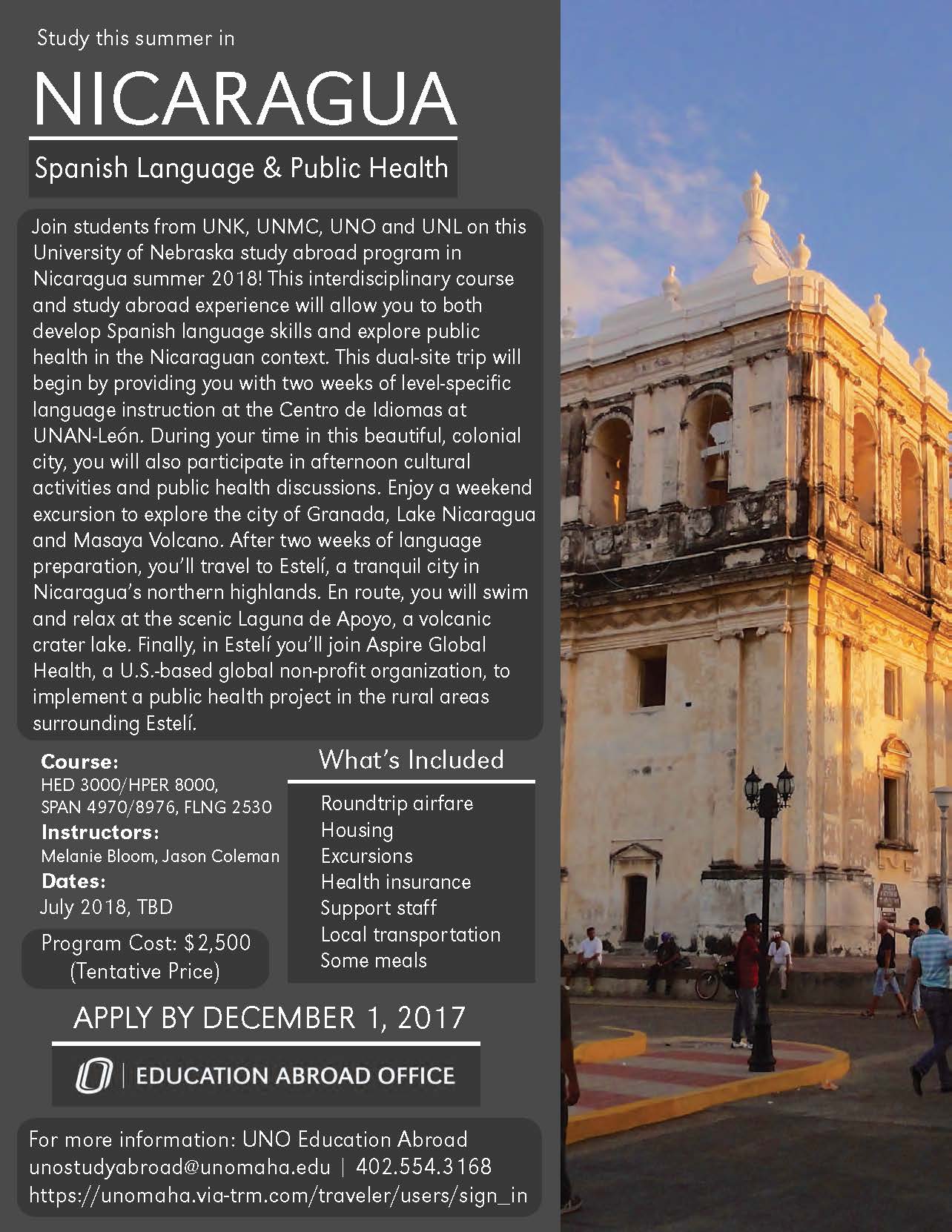 Click on the image to download the flyer.
Click here to read about our previous Nicaragua Study Abroad Programs.
"Travel is fatal to prejudice, bigotry, and narrow-mindedness, and many of our people need it sorely on these accounts." - Mark Twain
---
Speak with Yuriko Doku, OLLAS Assistant Director, about the opportunities available to you.