Join the OLLAS team today and help out by volunteering at our events or in our office. As an OLLAS volunteer, you could have the opportunity to attend and help out with OLLAS events on-campus and in the community. Whatever skills you have, from photography to organization and general support, we appreciate and need people with a variety of talents.
Complete the OLLAS Volunteer Form (PDF)
Return the form one of three ways:
• Email the completed volunteer form to unoollas@unomaha.edu, 
• Fax it to: 402.554.3557, 
• Mail it  to:
OLLAS
102 Arts and Sciences Hall
University of Nebraska at Omaha
6001 Dodge Street
Omaha, NE 68182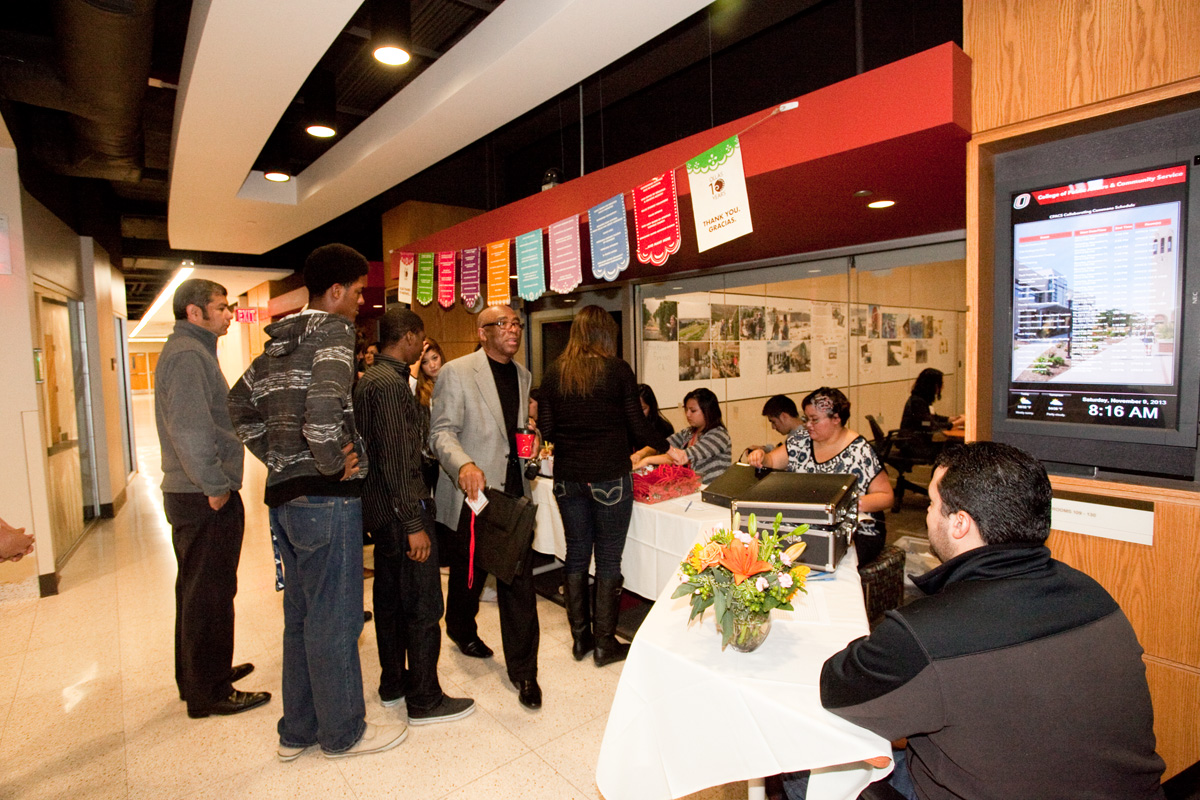 OLLAS Volunteers check in conference attendees at Cumbre 2013.