Community and Network Responses for Assisting Mobile Vulnerable Populations
Community and Network Responses for Assisting Mobile Vulnerable Populations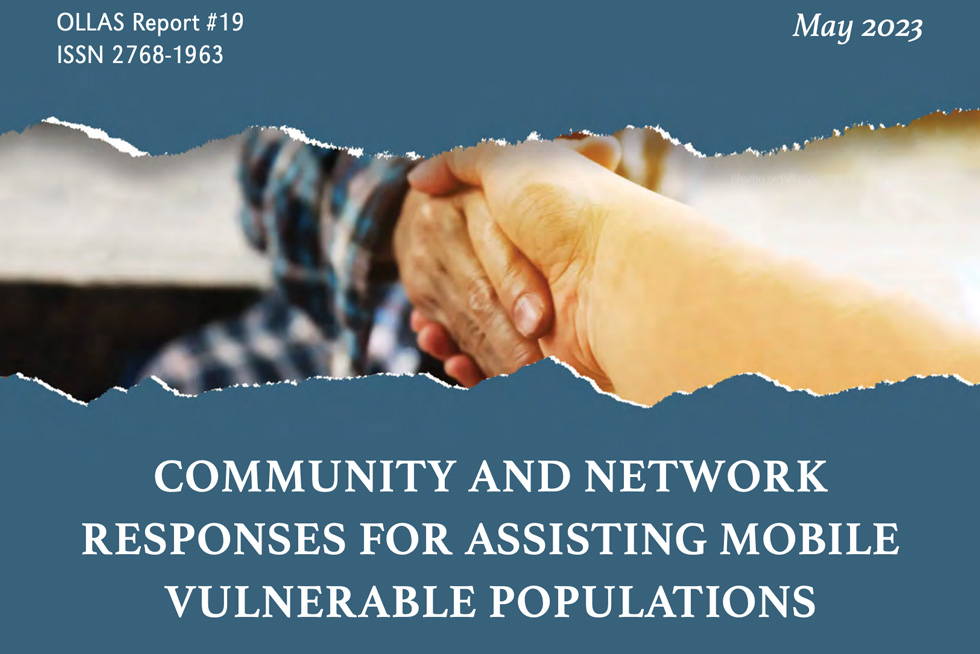 Authors:
Teresa C. Kulig, Allison V. Schlosser, Morgan A. VanSlyke, Laura E. Alexander, and Cristián Doña-Reveco
University of Nebraska at Omaha
Date: May 2023
Complete Report: PDF
Executive Summary: PDF
---
Abstract
The COVID-19 crisis highlighted the increasing vulnerability of individuals, households, and communities. It has almost certainly been even more devastating for those who rely on community networks and organizations for aid but are less able to access aid networks in conditions of reduced mobility. This is the case for "mobile vulnerable populations," among which include persons experiencing homelessness, victims of human trafficking, immigrants, refugees, and Latinos/as. This report summarizes our research with local Omaha service providers about what they need to serve mobile vulnerable populations in the community, how the pandemic has affected their ability to do so, and whether there have been any substantial and/or institutionalized partnerships between UNO/UNMC and these community organizations. In our research, we used a multi-method approach consisting of a survey of community organization leaders and interviews with organization workers engaged in day-to-day service provision to meet the needs of their clients. Our findings can be summarized in four main themes: (a) organizations were already under-resourced prior to the pandemic; (b) the impact of the COVID-19 pandemic on organizations was substantial; (c) organizations described similar strengths and innovative responses to the pandemic; and (d) there is a lack of institutionalized collaboration with UNO/UNMC. We argue that building connections between UNO/UNMC and community organizations, as well as assisting in the development of networks among various organizations, is central to the mission of the University of Nebraska system and could benefit the community more broadly. Concluding, we present four main recommendations: (1) more connections are needed between UNO/UNMC and agencies in the Omaha area; (2) it is likely that there are existing relationships between agency partners and UNO/UNMC faculty, staff and students that could be leveraged; (3) there is an opportunity to prepare students and emphasize workforce growth among providers; and (4) the important work of serving mobile vulnerable populations can be rewarding but also challenging for Omaha providers.
---