Organizational Director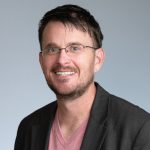 Samuel Cook, Ph.D.
SIGMAA on RUME Conference Chair
Boston University (Wheelock College)
---
Local Organizers
Nicole Infante, Ph.D.
Associate Professor
Director of Quantitative Reasoning
Lower Curriculum Committee Chair
---
Program Committee
Members of the RUME Conference Program committee work with the Organizational Director in reviewing and selecting the conference program. All paper submissions are reviewed by at least one member of the Program Committee.
The following members of the RUME community volunteered their time to be on this committee.
Adi Adiredja (University of Arizona)
Naneh Apkarian (Arizona State University)
Annie Bergman (Fort Lewis College)
Emily Braley (Johns Hopkins University)
Anne Cawley (Cal Poly Pomona)
John Paul Cook (Oklahoma State University)
Jennifer Czocher (Texas State University)
Tim Fukawa-Connelly (Temple University)
Nicole Infante (University of Nebraska - Omaha)
Neil Hatfield (Pennsylvania State University)
Shandy Hauk (San Francisco State University)
Billy Jackson (University of Illinois - Chicago)
Estrella Johnson (Virginia Tech)
Brian Katz (Cal State Long Beach)
Igor' Kontorovich (University of Auckland)
Kristen Lew (Texas State University)
Dalton Marsh (Cal State San Bernadino)
Kate Melhuish (Texas State University)
Kevin Moore (University of Georgia)
Deborah Moore-Russo (University of Oklahoma)
Mary Pilgrim (San Diego State University)
Rachel Rupnow (Northern Illinois University)
Jason Samuels (City University of New York)
Irma Stevens (University of Rhode Island)
Nick Wasserman (Columbia University)
Megan Wawro (Virginia Tech)