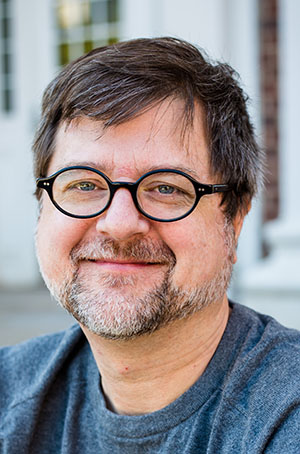 Dr. Robert Farquhar Darcy
---
email:
office:
ASH  192
office phone:
note:
This profile is pulling in data from Digital Measures. Postings on personal websites or social media do not indicate that the individual is speaking on behalf of UNO.
General Information
---
Teaching Interests
Renaissance Literature
Shakespeare
Critical Theory
History of Ideas and of Print
Service Summary
UNO-AAUP Treasurer
Education
Ph D, University of Wisconsin-Madison, Madison, English, 2003
BA, Yale University, New Haven, CT, English, 1993
Scholarship/Research/Creative Activity
---
Selected Publications
Darcy, Robert. 2016. "False Muscle Memory in Marlowe and Nashe", Routledge, 112-19.
Darcy, Robert. 2013. "The Anticipatory Premise of History in the Reception of Shakespeare's Sonnets", University of Delaware Press, 51-59.
Darcy, Robert. 2010. "Marlowe and Marston's Cursus", Ashgate, 149-158.
Darcy, Robert. 2003. "Freeing Daughters on Open Markets: The Incest Clause in The Merchant of Venice", Palgrave, 189-200.
Darcy, Robert. 2002. "'Under My Hands . . . a Double Duty': Printing and Pressing Marlowe's Hero and Leander", JEMCS (Journal for Early Modern Cultural Studies), 2, 2, 26-56.