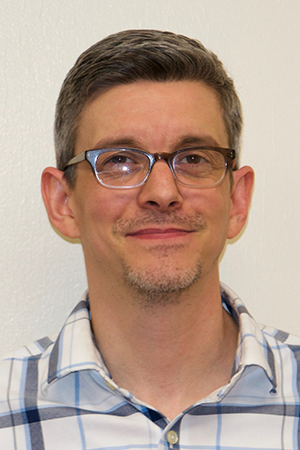 email:
office:
office phone:
fax:
402-554-3888
area of focus:
General Chemistry, Biochemistry
Additional Information
Research Interests
My research involves using absorbance spectroscopy to study the mechanistic details of flavoproteins involved in the biodegradation of aromatic compounds.
Publications
Conrad, J.A., *Hoppe, S.W., Ortiz-Maldonado, M.; Palfey, B.A. Detection of intermediates in the oxidative half-reaction of the FAD-dependent thymidylate synthase from Thermotoga maritima: carbon transfer without covalent pyrimidine activation. Biochemistry, 2014, 53, 32.
Youngblut, M.; Pauly, D.J.; Stein, N.; Walters, D.; Conrad, J.A.; Moran, G.R.; Bennett, B.; Pacheco, A.A. Shewanella oneidensis cytochrome c nitrate reductase (ccNir) does not disproportionate hydroxylamine to ammonia and nitrate, despite a strongly favorable driving force. Biochemistry, 2014, 53, 13.
Shah, D.D.; Conrad, J.A; Moran, G.R. Intermediate partitioning kinetic isotope effects for the NIH shift of 4-hydroxyphenylpyruvate dioxygenase and the hydroxylation reaction of hydroxymandelate synthase reveal mechanistic complexity. Biochemistry. 2013, 52, 35.
Michanina, T.; Kohen, E.M.; Conrad, J.A.; Palfey, B.A.; Lesley, S.A.; Kohen, A. Trapping of an intermediate in the reaction catalyzed by flavin-dependent thymidylate synthase. J.A.C.S., 2012, 134, 9. 
Shah, D.D.; Conrad, J.A.; Heinz, B.; Brownlee, J.M.; Moran, G.R. Evidence for the mechanism of hydroxylation by 4-hydroxyphenylpyruvate dioxygenase and hydroxymandelate synthase from intermediate partitioning in active site variants. Biochemistry, 2011, 49, 9.