Learn more about our concentration in Medicinal Chemistry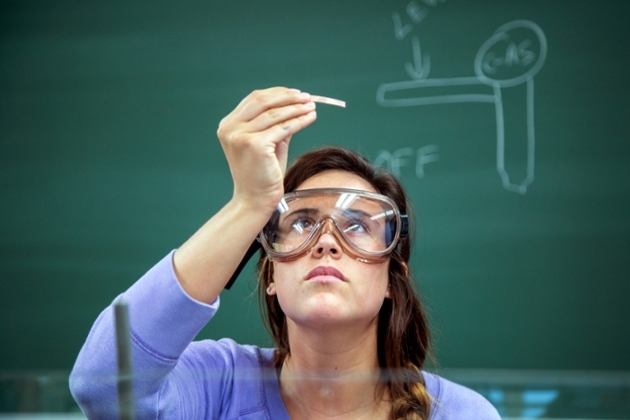 Interested in doing undergraduate research in Chemistry?
Chemistry is all around us every day.
Chemistry is everywhere in the world around you: the food you eat, the clothes you wear, the water you drink, the medicines you take, the air you breathe, and cleaners you use. In fact, chemistry is sometimes called the "central science" because it is fundamental to pharmacy, medicine, biology, neuroscience and environmental science.
An important way to apply your chemistry knowledge and build critical thinking skills is to engage in chemistry research. We place a strong emphasis on participation of undergraduate students in research. In this department you can find a variety of research projects which address aerosol particles in the air, soil contamination, and unmet needs in understanding disease-modifying proteins, and in developing pharmaceutical compounds.
Explore Chemistry at UNO
In the Department of Chemistry at UNO, the coursework is rigorous and faculty have high expectations but are readily accessible. We care for the success of our students and our colleagues.
Chemistry is a laboratory-based science. We strive to provide a safe environment for students to learn the techniques and problem-solving skills which are fundamental experiences for their future career.
Graduates of the Chemistry Department have found their roles as chemists, physicians, dentists, pharmacists, research scientists and lab managers, among others.
American Chemical Society Approval
The UNO Department of Chemistry is approved by the American Chemical Society (ACS). Continued approval was most recently awarded in 2017 with the next evaluation scheduled for 2023.