Wayne Headquartered Timberlyne Group Is Rooted in Sustainability, Beauty of Wood
After nearly two decades in business, Timberlyne Group continues to grow and thrive.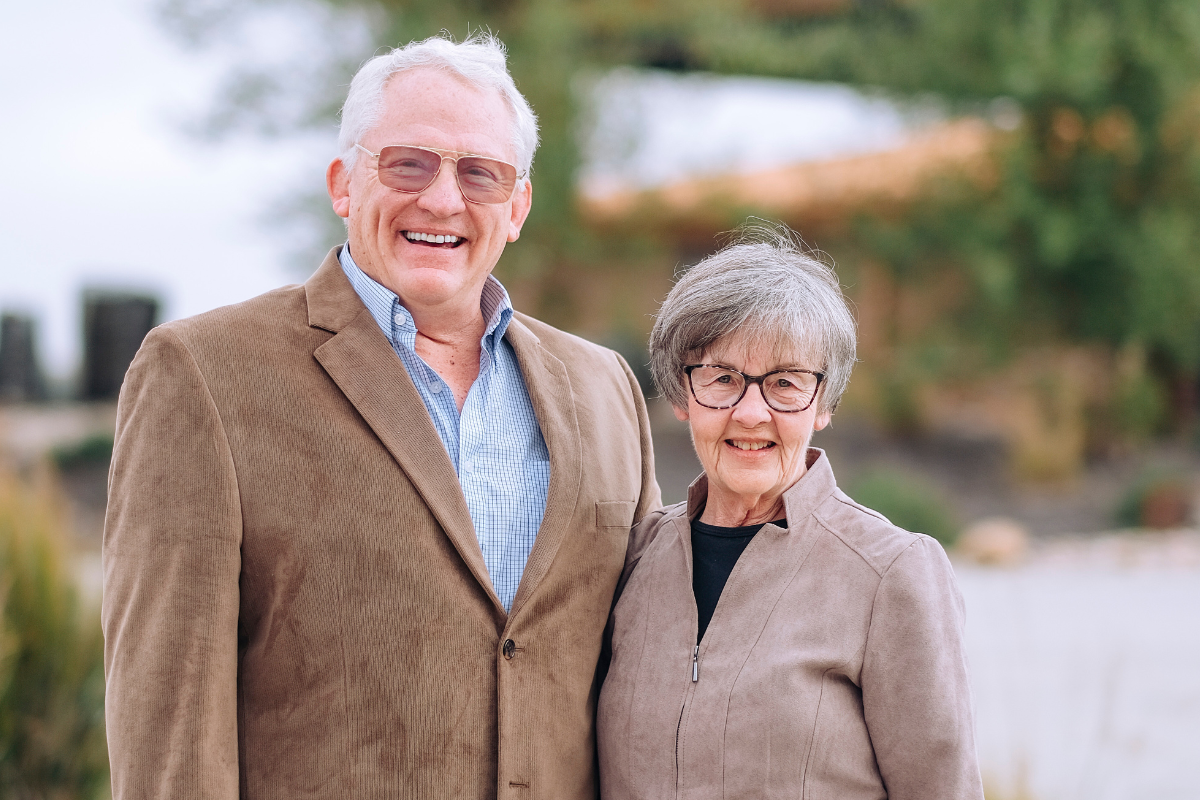 Wayne, Nebraska – A Nebraska-based company that began selling wood barn kits continues to emphasize efficiency, sustainability, and the natural beauty of timber as it branches into the design and construction of one-of-a-kind commercial mass timber structures – including a new practice facility for the San Antonio Spurs of the National Basketball Association (NBA).
Founded in 2004 by Len Dickinson and Jule Goeller – partners in business and marriage – Sand Creek Post & Beam was their answer to finding a business where they could work together and produce a product that would not be dependent on the local farm economy.
After moving from Lincoln to Wisner to renovate and live in an old family home, Dickinson's interest in timber framing led the couple to research kit barns – the kind once marketed by Sears and Montgomery Ward. They named their company Sand Creek Post & Beam for a creek that runs behind their home, and for a creek by the same name near Dickinson's childhood home in Wahoo. They chose nearby Wayne for an office and production facility. By the time they opened, Sand Creek had already sold three kits.
Today, Sand Creek Post & Beam and its subsidiaries market their products under the name Timberlyne Group. The company is headquartered in Wayne and now includes a showroom, along with a small office and showroom in Elkhorn, two timber mills and a custom wood products store in Minnesota, and a timber frame production facility in Texas. From barns and homes to commercial structures, the company has created more than 10,000 buildings in 49 states, with no two exactly alike.
Since selling its first barn kit, the company has experienced consistent and impressive growth. Altogether, Timberlyne currently employs nearly 200 people in three states, says Jaima Geisert, Timberlyne's chief operating officer and chief financial officer. "Since 2017, we have tripled our revenue," she says.
That success is having a positive impact on the Wayne area and Nebraska, Geisert says. The company has formed partnerships with Wayne State College and Northeast Community College, employing interns and permanent hires from the colleges' construction and design degree programs, she says. Through the University of Nebraska College of Architecture, the Sand Creek Post & Beam Design and Fabrication grants are awarded to instructors and their students for wood construction research and fabrication. According to Geisert, "We believe investing in education is important for the future of our company, our community, and the State of Nebraska,"
"The corporation will always be headquartered in Wayne," Geisert says. "Nebraska is the best place to be, and our home in the community is an extension of the 'family feeling' Len and Jule have instilled since the beginning."
Sand Creek Post & Beam has earned numerous awards. In 2009, the company ranked No. 218 on Inc. magazine's 500/5000 rankings and on the magazine's fastest growing companies in 2010, 2011, and 2012. In 2011, the company was named Nebraska Small Business of the Year by the U.S. Small Business Administration, nominated for the honor by Loren Kucera, director of the Nebraska Business Development Center (NBDC) office in Wayne. In 2016, Sand Creek received the Third Congressional District Excellence in Economic Development Award.
When an EF 4 tornado leveled the Wayne production facility in 2013, Dickinson and Goeller saw it as an opportunity to rebuild with a renewed emphasis on sustainability. "It was a chance to look at planning our new building better to suit our needs and to implement lean manufacturing techniques," says Goeller.
They have worked with the NBDC and Kucera many times since founding the company. After the tornado, the couple again turned to the NBDC for advice on lean processes and principles. For increased sustainability, leftover wood chips are sold to a local paper mill company, the sawdust is sold to local farmers to use as animal bedding, and the "drops" from the manufacturing processes are used for heating. Through a partnership with the Arbor Day Foundation, the company donates 10 trees for every kit sold. In 2015, Sand Creek was named the NBDC Sustainability Business of the Year.
Geisert says mass timber, where wood layers are pressed into large, engineered beams and panel components able to be pre-cut off site, further emphasizes sustainability. "The carbon footprint of a mass timber building is minimal compared to concrete and steel," she says. "The fabrication is done at our facilities, then delivered and the various pieces are assembled on site. The erection can be done in a fraction of the time, compared to a concrete structure."
Though Dickinson and Goeller have retired, both remain active in the company's operations. Dickinson is chairman of the board of directors and Goeller is a member of the board.
Both credit the NBDC and Kucera with being instrumental in helping to build the company's foundation. "Loren was able to set us up and find a bank that believed in what we were doing," Dickinson says. "We're very appreciative of the influence he and the NBDC had on our business being successful."
Learn more about Timberlyne Group on their website.