Client Story: Mitchell Processing Company is a Family Business
Learn how three brothers worked with the Nebraska Business Development Center to purchase a company where they had also been longtime coworkers.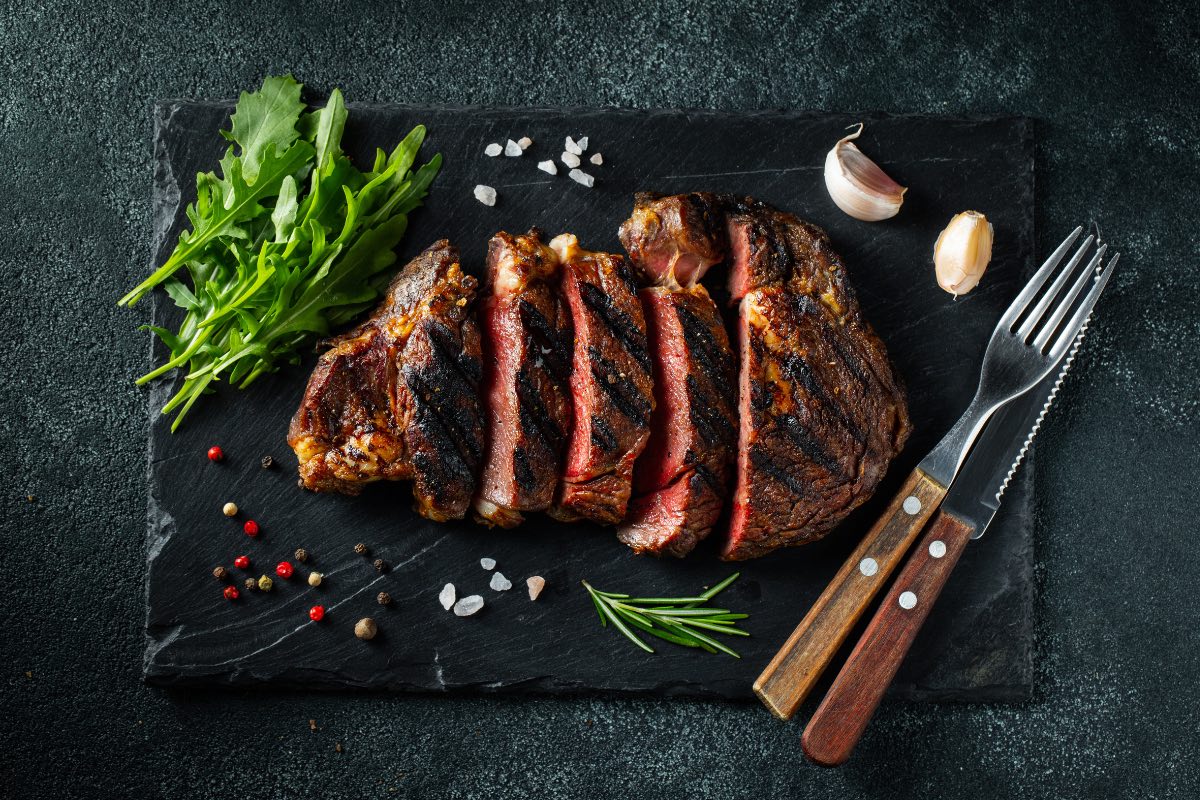 Mitchell, Nebraska – Three brothers who are also longtime coworkers are continuing the success of a Mitchell meat processing company by keeping it locally owned and family-operated.
Rigo and Luis Rodriguez had worked at Robinson's Meat Processing Co. for more than a decade, while their brother Edgar had been an employee for four years. The three had expressed an interest in purchasing the small beef processing plant from owner Curtis Robinson for several years.
In order to achieve that goal, a local banker steered them toward the Nebraska Business Development Center (NBDC) and its director in Scottsbluff, Spencer Rien. Rigo Rodriguez says he knew Rien because both were graduates of Mitchell High School, but had never worked with him or the NBDC.
"It was a solid business under Curtis's ownership, but when COVID hit, people started panicking about shortages of meat," Rigo says. "That immediately turned it into an essential business."
After weathering the early months of the COVID-19 pandemic, Robinson warmed to the idea of selling the business, as long as he could transition it to someone who knew it from the inside. "He liked the idea of selling it to us because we would continue his relationships with long-term customers," Rigo says. "We had watched as he bonded with big ranchers around here and how it was a key to his success."
The Rodriguez brothers worked with Rien to develop their business plan and financial projections, and on their applications for loans and local LB840 funds. "NBDC also did a BuySide business valuation for them," Rien recalls.
A service of the Nebraska Small Business Development Center (SBDC) and the NBDC, the BuySide program offers credentialed letterform business valuation reports at no cost to potential buyers of small businesses, saving them up to $1,500.
BuySide reports are developed to a Fair Market Value standard. They are appropriate for opportunity investigation, performance analysis, purchase agreement development or negotiations between buyer and seller, and support of some lender financing requests. BuySide reports include consideration of appropriate valuation approaches and methods. Each report is individually prepared by an experienced, credentialed professional.
The BuySide program is available at the eight SBDC service centers across Nebraska: Omaha, Lincoln, Wayne, Kearney, North Platte, McCook, Scottsbluff, and Chadron. As with all consulting services at NBDC, the BuySide program reports are confidential.
"After much time and effort, we were able to successfully transition the business to their ownership on November 1, 2021," Rien says.
Today, Rodriguez Brothers Processing, Inc. employs several members of the Rodriguez family in the processing operation and the office, including their father, Juan, who has been there more than 20 years; their mother, Norma; a sister, Mari; and future brother-in-law Gilbert Rodriguez (no relation), Edgar Rodriguez says.
"Without us sharing the great work ethic our father taught us, none of our success would be possible," Edgar says.
Rigo says demand for the company's services has been growing, with the plant processing an average of 20 head of cattle a week. "The way things are going, we see the demand for beef staying up," he says. "It helps because we know our customers and they know the quality of our work."
He says the NBDC and Rien helped make a complicated process understandable and achievable. "Spencer was awesome to work with," he says. "He's very smart and he knows his stuff. Everything went about as smooth as it could, and that gave us confidence that we were doing the right thing."