BeAmbi & Company is Creating Opportunities For Young People to Develop Their Talents
Owner and founder Rayneesha Yvonne founded the dance and artistic studio to foster the talents of young people in north and northwest Omaha.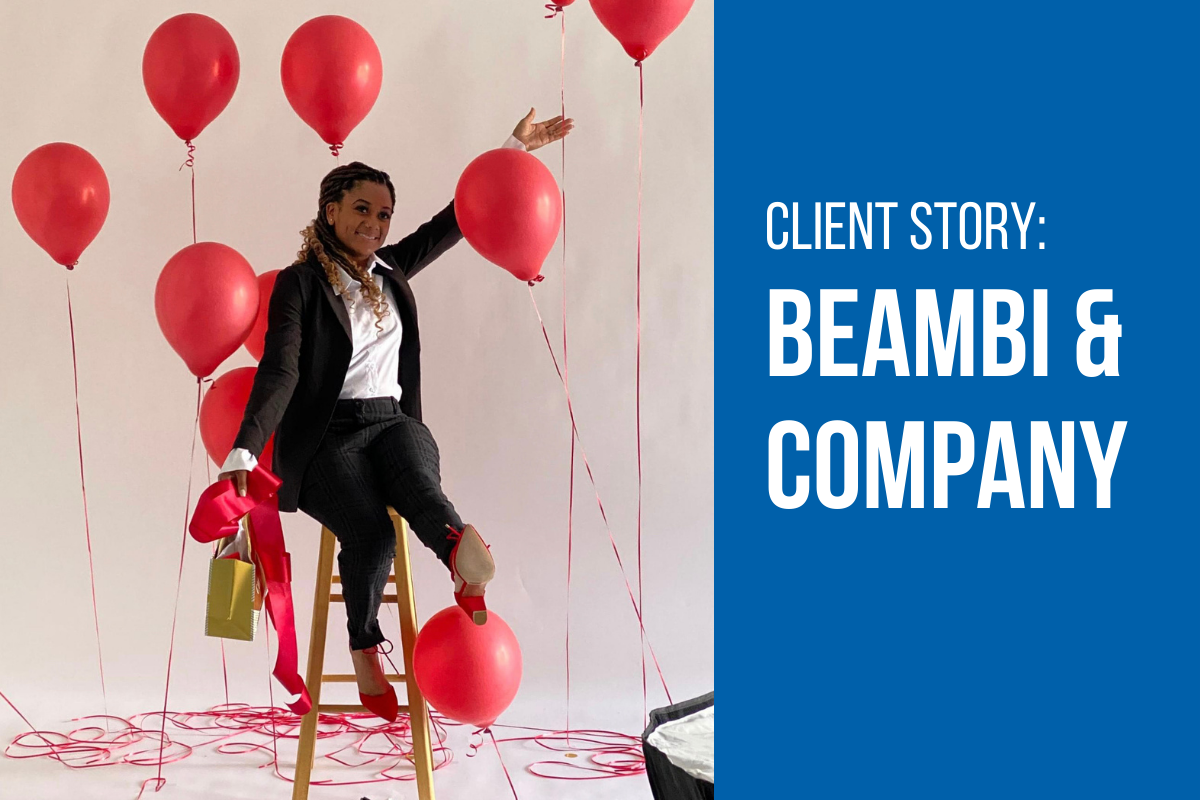 Omaha, Nebraska – Rayneesha Yvonne is putting her own imaginative ideas to work by founding a dance and artistic studio whose goal is to further the creative talents of young people in north and northwest Omaha.
Yvonne has named her business BeAmbi & Company, short for "Be Ambitious."
BeAmbi & Company's mission is to foster generational talent by empowering meaningful collaborations between entrepreneurs, innovators and creatives, while also increasing access and opportunities for young people to develop their creative passions and skills.
The need for creative outlets for young people is something Yvonne says she experienced firsthand while growing up in Omaha. "My first love is dance," she says. "But there really weren't any studios that offered hip hop and the kind of dance I wanted to do. So I would record my favorite videos on a VCR and mimic the dancers when I played the tape."
Fueled by the passion to expand and restructure a small dance studio she initially opened in 2016, a suggestion from a friend led Yvonne to the Nebraska Business Development Center (NBDC), where she contacted Tony Schultz, Omaha Center Director of America's SBDC-Nebraska, based at the NBDC. "I thought, why limit it to dance?" Yvonne recalls. "I wanted a space where kids could explore all forms of creative arts."
Soon after contacting Schultz, Yvonne began working with SBDC Consultant Kiley Phelps. "Rayneesha's primary focus was to open a dance studio offering an array of classes including hip-hop at a variety of expertise levels, jazz, technique classes and dance fitness," Phelps says. "She also wanted to offer a chance for young people to participate in visual arts programs, including photography workshops, filmmaking and more."
Phelps assisted with a business plan, three-year financial projections and market research for site selection. "We originally met in October 2021 and ultimately she was able to get a loan, was awarded a grant, and hired three part time employees." Phelps says.
Yvonne opened BeAmbi & Company near 90th and Military in Omaha in April 2022 and has been attracting eager young people ever since. "So many of my students say they needed this kind of support," she says. "This is a safe place and a home for their creative interests."
She says the challenges she has faced opening a small business "are more than I can count. I started out by myself but I soon realized you can't do it all alone," she says. "I needed a source for networking and to be open to other ideas. Funding was also a big challenge, and I needed help with grant writing."
Though interest in her studio is increasing, "it's a challenge sustaining the funding we need in order to grow." More information about her studio can be found on the BeAmbi & Company website, www.beambico.com.
Phelps says the NBDC will continue encouraging Yvonne and her business. "Rayneesha is amazing to work with and we plan to continue consulting with her and supporting her business growth," she says.
Yvonne says she is grateful for the NBDC's guidance. "I've learned a lot about how to develop the business side of my company," she says. "They've been great helping me fill in the gray areas along the way.