SourceLink Nebraska Releases Impact Report
SourceLink Nebraska, a program of NBDC, has released an impact report detailing its first eight months in operation.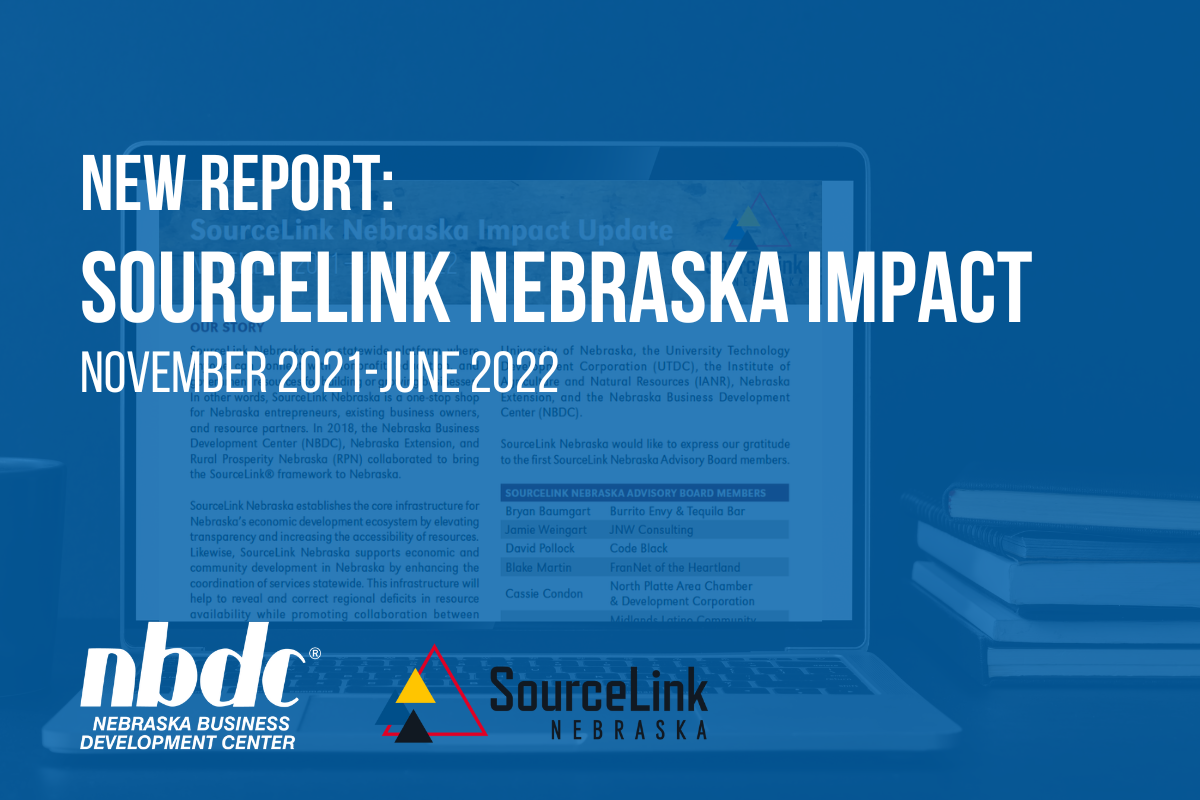 Omaha, Nebraska – In November 2021, the Nebraska Business Development Center (NBDC) launched SourceLink Nebraska, a statewide platform designed to connect business owners and entrepreneurs with nonprofit, education, and government resources. A new report highlighting the impact of the SourceLink Nebraska program between November 2021 and June 2022 is now available, showcasing how well SourceLink Nebraska has integrated into the entrepreneurship ecosystem in such a short amount of time.
A few key successes we would like to highlight from November 2021 – June 2022:
More than 500 organizations and more than 900 resources have been mapped and catalogued into an online database, which is freely available to any visitors to the SourceLink Nebraska website.
More than 5,500 individuals visited the SourceLink Nebraska website over an eight-month period.
The online database, which operates on a self-service basis, was searched more than 2,000 times, resulting in more than 103,000 online referrals to resource partners.
76 startups and businesses reached out to SourceLink Nebraska Navigators for direct, personalized assistance. Using this personalized approach, more than 255 referrals were made to resource partners.
A training and events calendar included more than 303 events submitted by resource partners.
SourceLink Nebraska has been featured in several media opportunities, including TV, podcasts, and radio, that have generated reach into more than 500,000 Nebraska households.
SourceLink Nebraska navigators have traveled across the Nebraska, attending and presenting at many conferences and events.
This is only the beginning. The volume of traffic to the site and the number of customized plans created have been steadily increasing as statewide outreach continues.
This work could not have happened without the financial support and partnership of the Omaha Public Power District, the Peter Kiewit Foundation, the University of Nebraska System, the University Technology Development Corporation, University of Nebraska–Lincoln Institute of Agriculture and Natural Resources, Nebraska Extension, and the Nebraska Business Development Center.
Download or read the report: