Client Story: BJ Shower Door Co.
No-Cost BuySide Program Valuation Report A 'Great Tool' for Hopeful Entrepreneurs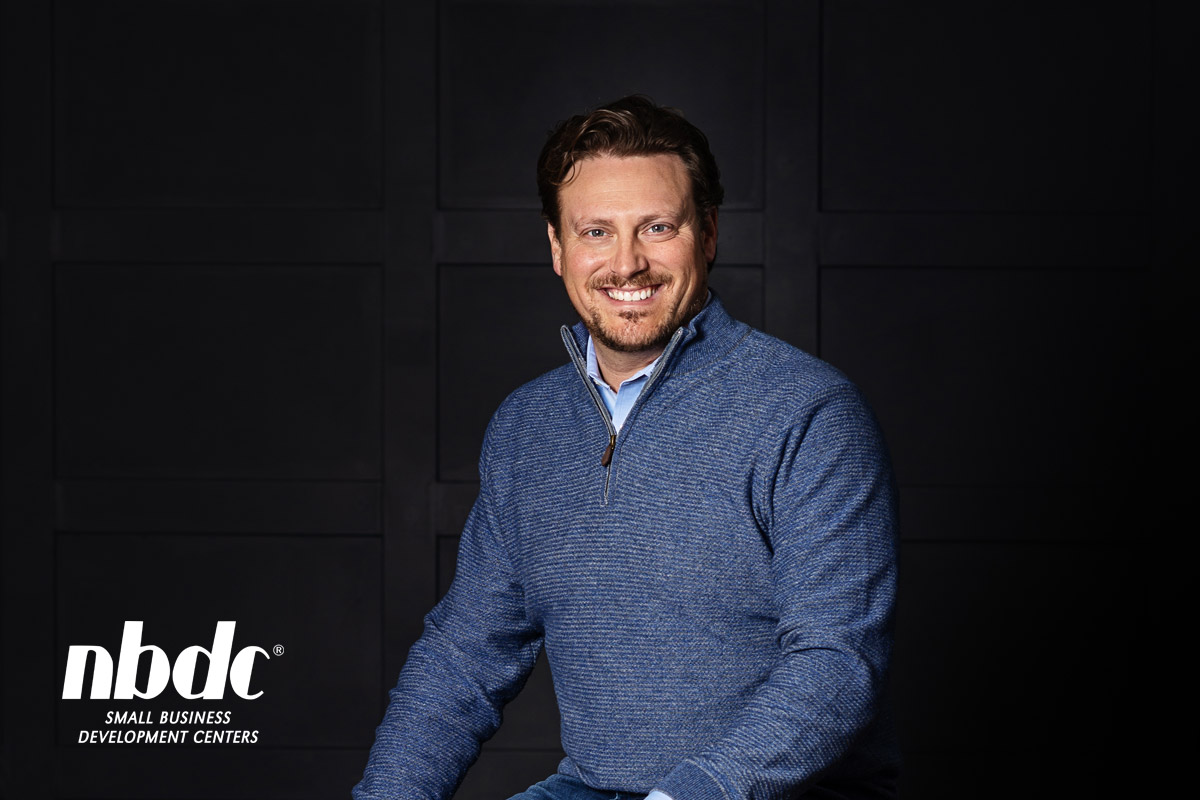 Omaha, Nebraska – A statewide program that provides business valuation services to support small business transitions and acquisitions gave Josh Boesch the professional documentation he needed to seal the deal on his purchase of BJ Shower Door Co., a shower door sales, installation, repair and parts company in Omaha and Lincoln.
A service of the Nebraska Small Business Development Center (SBDC) and the Nebraska Business Development Center (NBDC), the BuySide program offers credentialed letterform business valuation reports at no cost to potential buyers of small businesses, saving them up to $1,500.
Boesch says a discrepancy between his and the seller's valuation of BJ Shower Door led him to seek the BuySide valuation from the NBDC and Odee Ingersoll, NBDC Center Director, Nebraska Center for Business Value and Transition.
The target company was a growing firm located in Lincoln and Omaha. It had created a profitable business in a niche industry providing custom shower enclosure and door design, sales, installation and repairs.
"NBDC assisted with the project in three ways," Ingersoll says. "Through the BuySide program, we provided a no-cost valuation report to help Josh consider the purchase opportunity. We followed up with several consulting sessions discussing performance, markets and deal structures. Later, we completed a new comprehensive business valuation report for the lender to meet Small Business Administration (SBA) requirements."
BuySide reports are developed to a Fair Market Value standard. They are appropriate for opportunity investigation, performance analysis, purchase agreement development or negotiations between buyer and seller, and support of some lender financing requests. BuySide reports include consideration of appropriate valuation approaches and methods. Each report is individually prepared by an experienced, credentialed professional.
The BuySide program is available at the nine SBDC service centers across Nebraska: Omaha, Lincoln, Wayne, Grand Island, Kearney, North Platte, McCook, Scottsbluff and Chadron. As with all consulting services at NBDC, the BuySide program reports are confidential.
"Josh was a great client to work with," Ingersoll says. "He was very organized, knew what he wanted regarding a business acquisition and asked great questions."
The NBDC BuySide program and its no-cost valuation option bring entrepreneurs like Boesch one step closer to achieving their goals.
"I don't know if we'd have come to terms without having the BuySide analysis in front of us," Boesch says. "The report and every subsequent communication from Odee were straight to the point. He knew the expectations regarding our timeline and he exceeded those expectations."
Boesch says he continued to refer to the BuySide report throughout the transition process. "It was a great tool as I took over the business," he says. "The analysis helped me coming in Day One, and put information at my fingertips that I needed to make decisions going forward."
About NBDC
The Nebraska Business Development Center (NBDC) helps Nebraska businesses start, grow and develop, by strengthening Nebraska businesses for a healthy economy and prosperous communities. NBDC is a University of Nebraska at Omaha center that provides confidential consulting business development services across Nebraska to entrepreneurs and business owners for the life cycle of their business. NBDC partners with the University of Nebraska-Lincoln, University of Nebraska at Kearney, University of Nebraska Medical Center, Wayne State College, and Chadron State College to deliver its services statewide. The U.S. Small Business Administration (SBA), the U.S. Defense Logistics Agency (DLA), the U.S. Department of Commerce (EDA), and other federal, state and private organizations support NBDC. Visit nbdc.unomaha.edu for more information.
---
If you have a story idea, news tip or event, please contact:
Kelly Jefferson, Communications Director
kjefferson@unomaha.edu | 402.554.6256