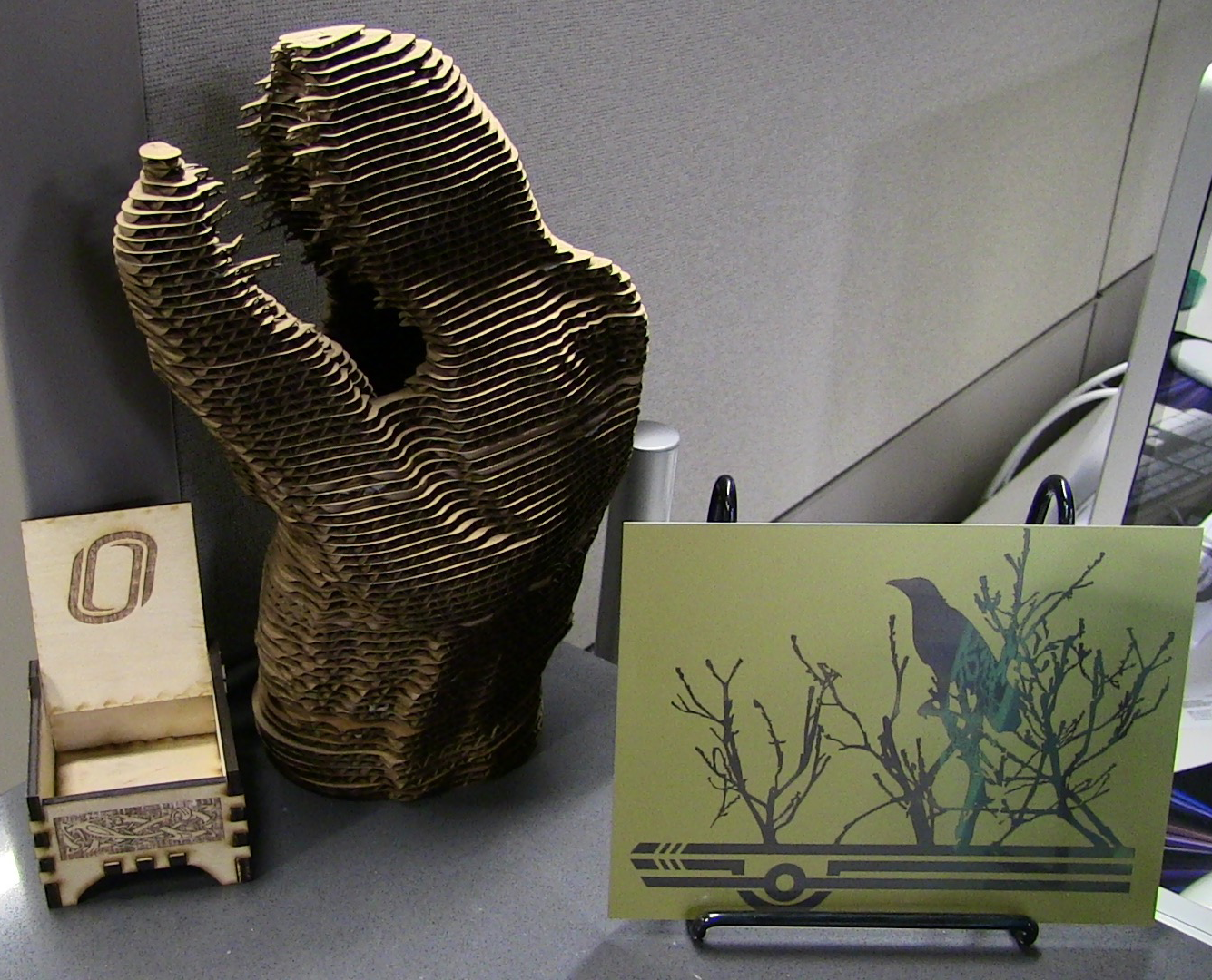 How Can I Use the Laser Cutter?
Acceptable materials:
Wood
Acrylic
Glass
Leather
Fabric
The lab has some materials available for purchase. Contact lab staff for more information.
We cannot cut or etch Polycarbonate, PVC, vinyl, and metal. Learn more about material compatibility. Please note that our unit is a CO2 laser, and patrons should ignore any Fiber Laser listing for compatible materials.

We recommend that you only bring replaceable items to use with the laser cutter. Avoid bringing antiques, heirlooms or anything else of high monetary or sentimental value.
Depth of cut is up to 1/4"-depending on the material. The cost for laser cutting is 25¢ per minute for UNO students, staff, and faculty, plus material used per square inch. Non-UNO community members can use the laser for 50¢ per minute.
» Prepare Your Image
Use a program like Corel Draw, Adobe Illustrator or Inkscape.
Set stroke marks to .001 in Illustrator or Hairline in Corel Draw to ensure proper cuts.
Save your file as AI, SVG, EPS, PDF or another image file.
When your file is ready, set up an appointment: unolibrarycpl@unomaha.edu or 402.554.2542.
For remote operations and pick-up service, you can submit a project HERE.
Questions? Contact lab staff and we can help you with your project.
Creative Production Lab services are not available for commissioned work and profit enterprises.