UNO on Offutt AFB Testing Center Receives Prestigious CLEP® Honors Military Achievement Award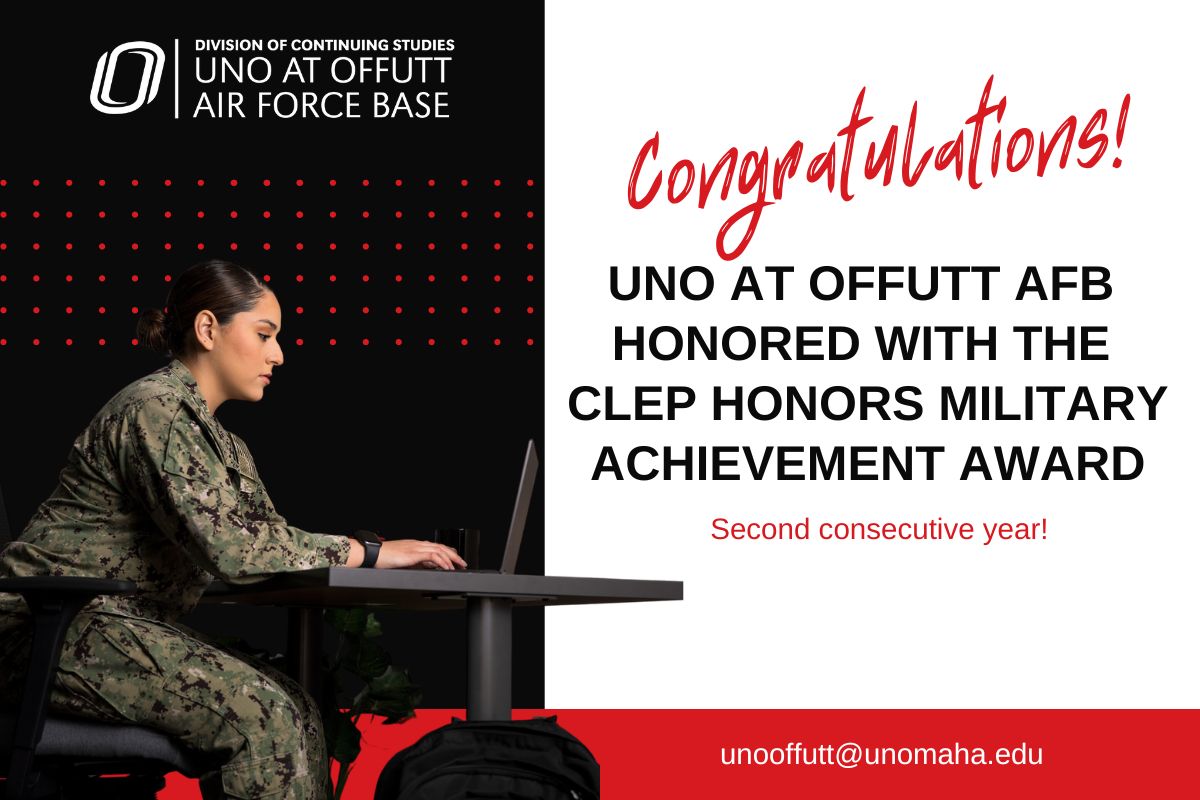 The University of Nebraska at Omaha (UNO) on Offutt Air Force Base (AFB) is proud to announce that its testing center has been honored with the CLEP® Honors Military Achievement award for the second consecutive year. This recognition comes as a testament to the dedication and commitment of military servicemembers stationed on Offutt AFB and beyond, who have strived to advance their educational goals through the DANTES-funded CLEP testing program.
The CLEP Honors Military Achievement award was presented to the UNO on Offutt AFB Testing Center at a reception held in Las Vegas in August. This accolade is part of the annual College Board program that acknowledges CLEP test centers for their outstanding contributions in administering high volumes of CLEP exams. These exams provide students of all ages with the opportunity to earn college credits, ultimately saving them time and money on their journey toward attaining college degrees.
The UNO on Offutt AFB Testing Center stood out among the top 20 CLEP Military Test Centers nationwide, having administered the highest CLEP exam volumes during the 2022-23 school year. This remarkable achievement reflects the dedication and hard work of the testing center's staff, who have consistently supported military personnel in their pursuit of higher education.
The College-Level Examination Program (CLEP) is the most widely trusted credit-by-examination program, recognized at over 2,900 colleges and universities across the United States. CLEP offers students the flexibility to select from 34 subjects and provides free online resources through partnerships with organizations like the College Board and Modern States, aiding students in their exam preparation.
To learn more about the exams offered at the UNO on Offutt AFB Testing Center and to register for a CLEP exam, interested individuals are encouraged to reach out via email at unooffutt@unomaha.edu or by calling 402.554.6305.
UNO on Offutt AFB Testing Center continues to demonstrate its unwavering commitment to supporting military personnel in their educational pursuits, and this prestigious award reflects the center's dedication to helping servicemembers achieve their academic goals.