UNO Alumnus Billy McGuigan Holds His UNO Degree in High Esteem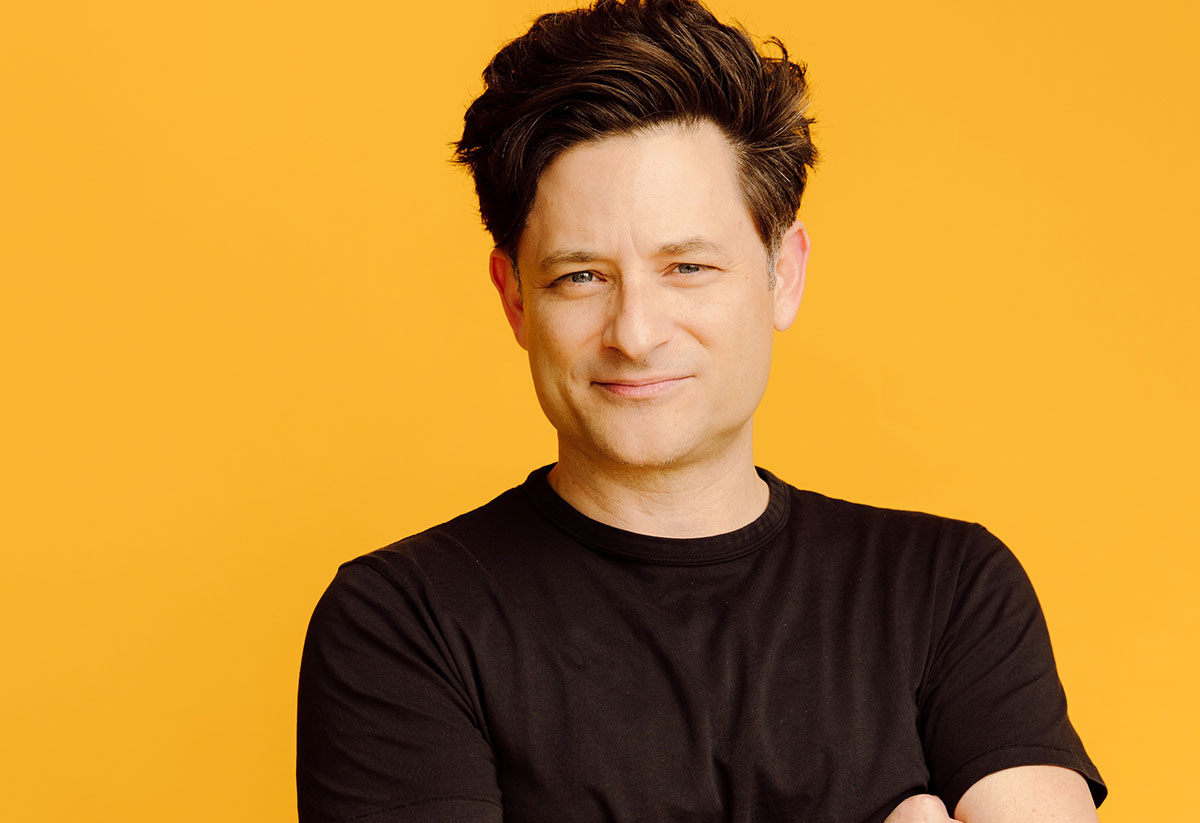 When most people in Omaha hear the name Billy McGuigan, their thoughts might immediately turn to one of his highly renowned touring shows, such as "Rave On! The Buddy Holly Experience," "Yesterday and Today: The Interactive Beatles Experience," and "Billy McGuigan's Pop Rock Orchestra." These incredible performances have captivated audiences worldwide and solidified Billy McGuigan's position as an accomplished musician, singer, actor, and performer.
However, behind the bright lights and roaring applause, there is a lesser-known aspect of Billy McGuigan's life that holds great significance to him – his journey to finish his college degree later in life. Like many of us, Billy found himself at a crossroads, trying to figure out what he wanted to do with his life and how he was going to make a living.
Billy's educational journey began right out of high school when he enrolled at Northwest Missouri State. However, life had other plans for him, and he found himself starting and stopping school a few times before eventually ending up at the University of Nebraska at Omaha (UNO) in his late 20s during the late 1990s.
Billy faced a time of personal transition, as he sought to determine his path and make decisions about his future. Coincidentally, it was also a period of significant change for UNO, as it underwent transformations and evolved into the institution it is today, something that drew Billy to it. He had the opportunity to pursue a degree in English while also considering theater. One of his most vivid memories from his time at UNO was his interaction with his counselor, Owen Mordaunt, who hailed from Swaziland, Africa. In Mordaunt's Interpersonal Communication class, he presented Billy with a tempting offer – to finish school in just one semester, instead of what he thought would take two more years. Initially concerned about the Bachelor of General Studies (BGS) degree (now the BMS degree) being different from his current pursuit, Billy received wise advice from Mordaunt: "It's a degree; it won't make a difference what it's in."
The decision was clear – a semester to complete his degree versus two more years of financial struggle. The BGS degree opened doors for Billy, helping him figure out what he truly wanted to do and providing opportunities to work for Boys Town and in schools. Although he briefly considered pursuing a teaching certificate, his life took a different path when he landed the role of Buddy Holly in "The Buddy Holly Story."
As with many students, Billy had to navigate student loans and financial assistance to finance his education, but he has no regrets about the investment.
"As an older student, you truly come to value those exceptional teachers," Billy explained. "I have fond memories of a laid-back summer school class that allowed me to fully engage with the subject and draw inspiration from the fantastic atmosphere within the English department. It was an amazing experience, and what's fascinating is that I ended up writing 'Rave On' during one of those classes, just as a casual doodle. Not many people are aware of that interesting tidbit."
Throughout his educational journey, Billy McGuigan maintained connections with his high school teachers and counselors, who provided him with invaluable encouragement to persevere and complete his degree. In memory of his father, who passed away in 1996 from leukemia, Billy established the Bill McGuigan Scholarship, awarded annually to a Bellevue East High School student pursuing an education in an arts-related field.
Beyond his dedication to education, Billy's passion for the Beatles shines through. His one-of-a-kind show, "Yesterday and Today: The Interactive Beatles Experience," is a testament to his lifelong love for the iconic band. His musical talents and commitment to his craft will be honored when he is inducted into the Nebraska Music Hall of Fame in September.
"I have no regrets about finishing up my college education. It opened doors and gave me experiences I might not have had otherwise," Billy reflected. "If you're thinking about going back to school or feeling like you're missing out on something, my advice is to just take that first step and try it. You really can do it. Education is a valuable journey that can shape your life in ways you never imagined."
Billy McGuigan's journey is a testament to the power of perseverance, passion, and the pursuit of dreams. He is not only an inspiration to aspiring musicians and performers but also to those seeking to further their education and expand their horizons, regardless of age or circumstances. His story reminds us that it is never too late to embrace learning and transform our lives in the process.