Organization of Black Aerospace Professionals
The Organization of Black Aerospace Professionals (OBAP) is a nonprofit organization dedicated to the encouragement and advancement of minorities in all aviation and aerospace careers. Any student can be a member.
Our Officers
Our Advisors
Interested students can reach out to any of the officers or email mavericksobap@gmail.com.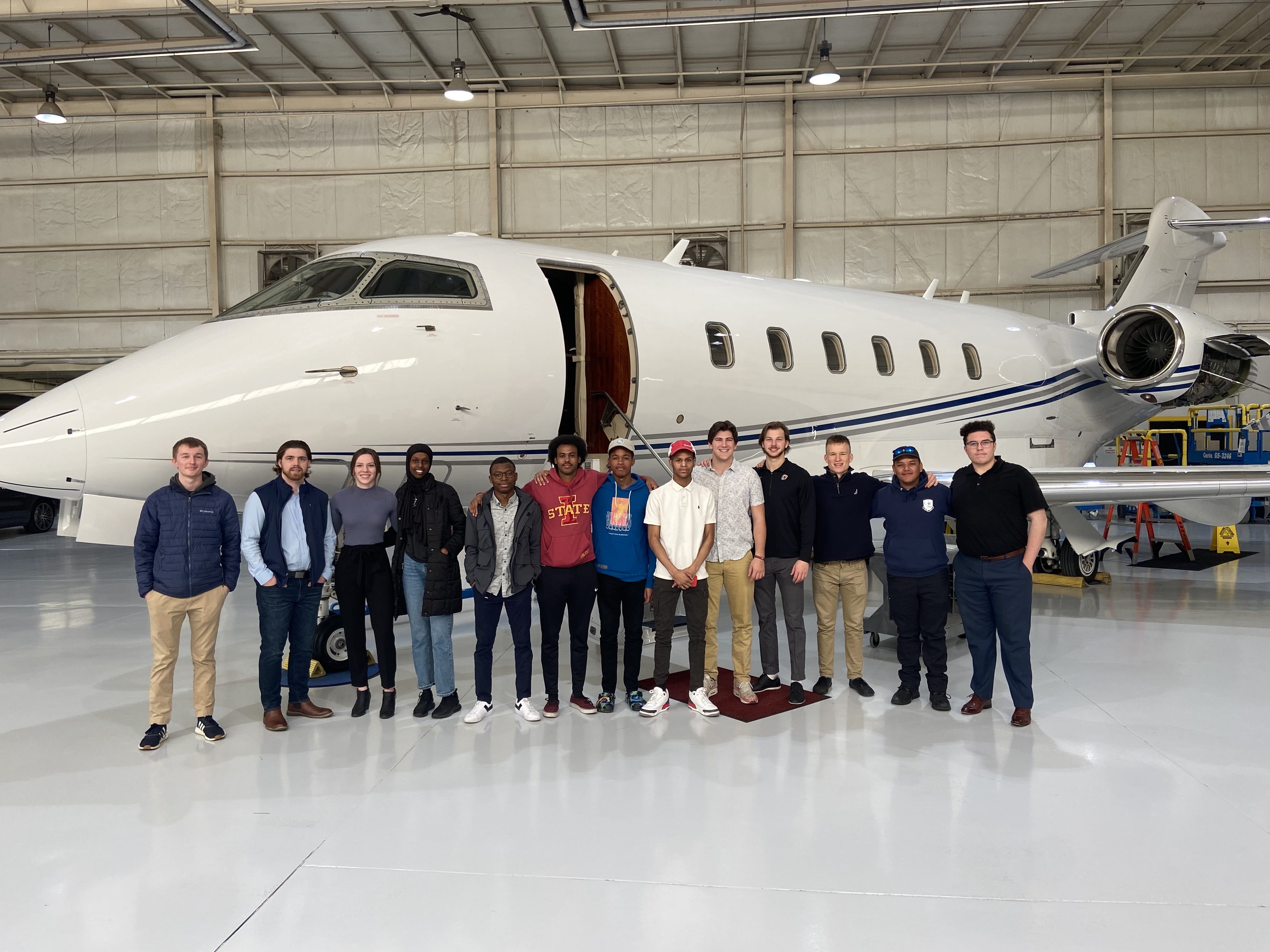 The Organization of Black Aerospace Professionals is open to all UNO aviation students.
Women in Aviation
The UNO Women in Aviation "Maverick" Chapter is open to both current male and female UNO students who have a major or minor in aviation. The purpose of this organization is to increase the amount of female participation in the aviation industry while focusing on community service.
The chapter is involved with organizations such as Boy and Girl Scouts, Explorers, the Offutt Air Show, Science Fun Nights at elementary schools and Special Olympics. Members participate in educational and community outreach projects in the Omaha area.
Opportunities for members of the chapter include attending conferences for Women in Aviation, International. In the past, the chapter has attended conferences in Reno, Chicago, Cincinnati, Dallas, and Orlando.
Women in Aviation offers numerous opportunities to network within the aviation industry, attending aviation facility tours, and interacting with guest speakers.
There are many scholarships available to members of Women in Aviation on both a local and international level.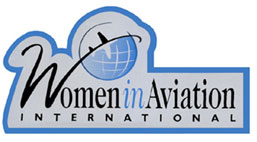 Women in Aviation is open to both current male and female UNO students who have a major or minor in aviation.
Alpha Eta Rho
Alpha Eta Rho (AHP) is a collegiate coed fraternity founded to bring together students who have a common interest in the field of aviation.
The University of Nebraska at Omaha's chapter of AHP strives to enhance aviation experience through educational events, aviation-related trips, and social events designed to create a cohesive group of future aviation professionals.

AHP organizes several philanthropic events each semester. Past events included working with local Girl Scout troops and other youth organizations to help promote aviation education.
Other events include guest speakers, such as Airline Captain Dave Funk. Trips include the Nebraska Aviation Symposium held in Kearney, Neb., each January, and the annual Oshkosh Air Show. AHP works with other flight schools and universities to organize and attend fly-ins throughout the Midwest.
To keep costs to a minimum, the chapter participates in fundraising events throughout the community.
AHP is an excellent organization for students to get involved and a great way to meet other students from UNO and other aviation schools. Memberships are open to all aviation students, regardless of gender. A one-time lifetime membership fee applies, along with annual dues.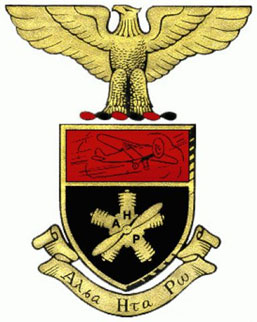 Alpha Eta Rho is a collegiate coed fraternity for those with a common interest in the field of aviation.
UNO Flying Mavericks
The Flying Mavericks Flight Team sponsored by Jet Linx, is an intercollegiate team that participates in the National Intercollegiate Flying Association (NIFA) Regional and National SAFECONS.
Each year a team of approximately 15 members competes at these competitions. Members of the flight team do not necessarily have to be pilots, as non-pilots can enhance the team through other competitions.
The Flight Team competes in some of the following events: Aircraft Recognition, Computer Accuracy, Message Drop, Power On/Off Landings, and SCAN.
The Flying Mavericks meet throughout the entire year in classroom meetings and flight training practices.

Being a part of this team is an opportunity to meet students from UNO and other colleges at the regional and national competitions while improving their flight abilities.
Flight team awards are displayed at the Aviation Institute in the display cases. Students also receive awards outside the competition, for example, one student was nominated by other students at the national competition as the representative for all of the competitors.
The Flight Team also assists with community events and working with children, educating them about flying and what it means to be a pilot.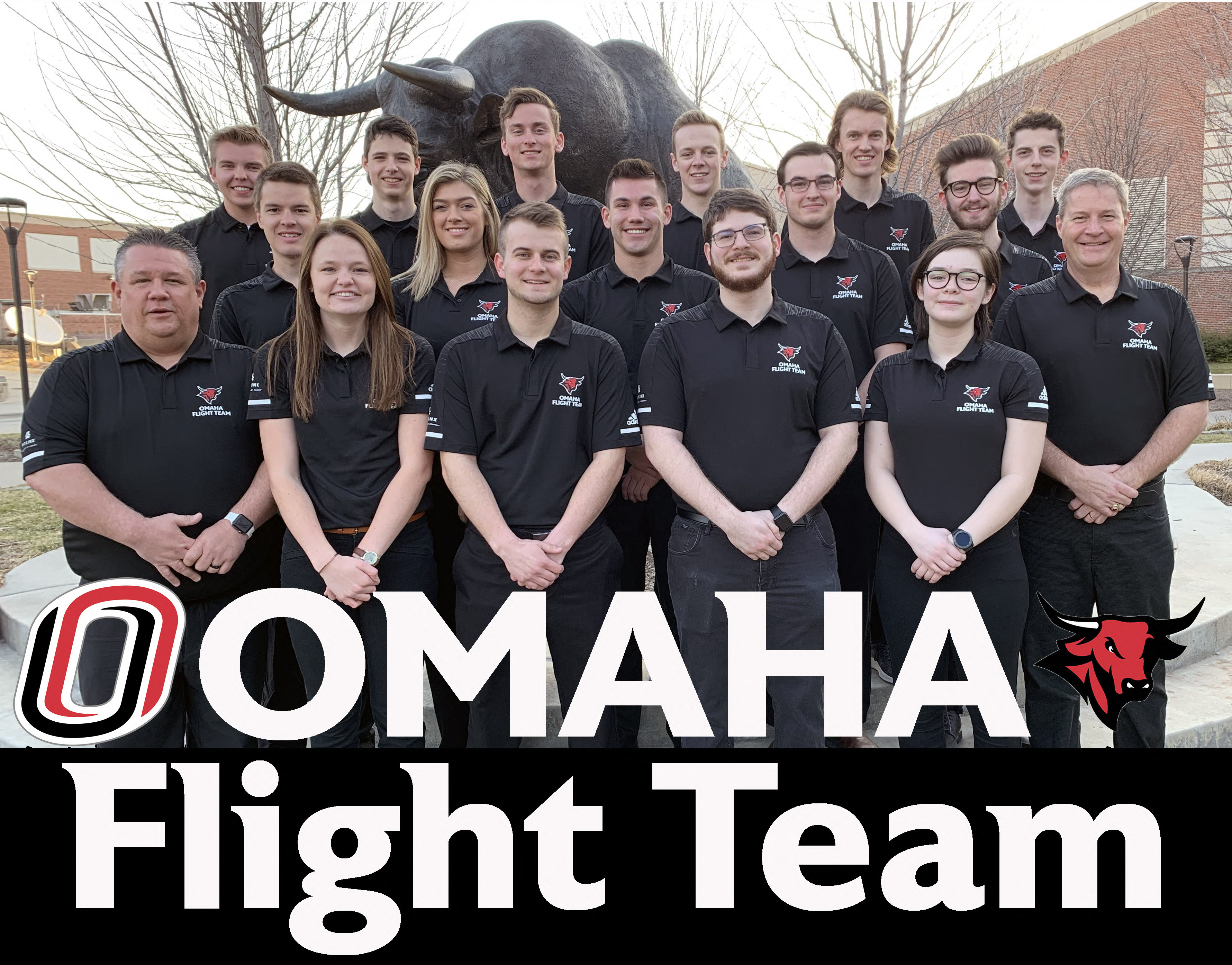 Flying Mavs Have Top 10 Finish in 2019 Nationals
Explorers
Exploring is a worksite-based program. It is part of Boy Scouts and the Learning for Life's career education program for young men and women who are 14 (and have completed the eighth grade) through 20 years old.
Exploring's purpose is to provide experiences that help young people mature and to prepare them to become responsible and caring adults. Explorers are ready to investigate the meaning of interdependence in their personal relationships and communities.
Exploring is based on a unique and dynamic relationship between youth and the organizations in their communities. Local community organizations initiate a specific Explorer post by matching their people and program resources to the interests of young people in the community. The result is a program of activities that helps youth pursue their special interests, grow, and develop.
The University of Nebraska at Omaha Aviation Institute hosts an Exploring Post. The post will meet once a month for seven months with the purpose of exposing the students to careers in aviation through tours, guest speakers, discussions, and various hands-on learning experiences.
If you have additional questions about the Aviation Institute Exploring Post please contact Scott Vlasek at 402.554.3785 or svlasek@unomaha.edu.