Turning Lemons into Class Projects: How One IS&T Professor Created a Class Out of the Pandemic
A year into the pandemic, Victor Winter, Ph.D., talks about how he created an interactive class project to show students how data can be used to predict the way COVID-19 can spread.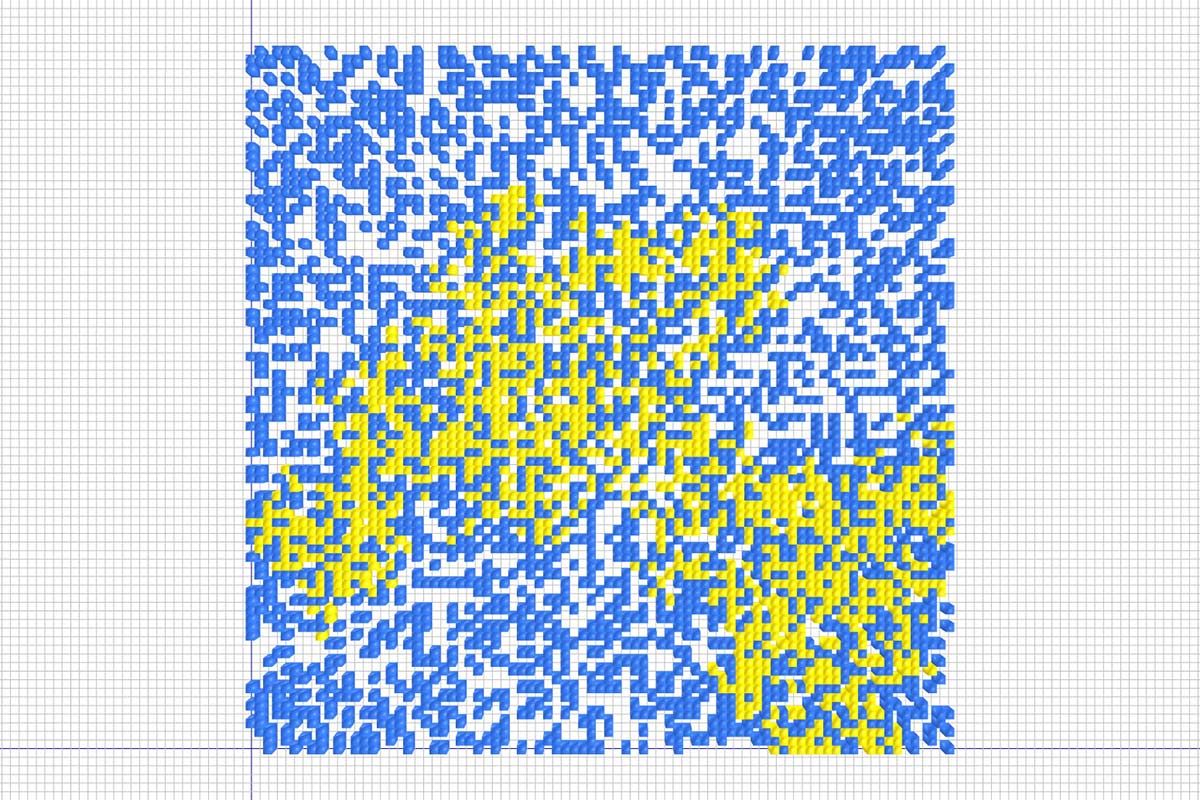 Example of an infectious disease simulation using Bricklayer.
Victor Winter, Ph.D., a professor of computer science at the University of Nebraska at Omaha (UNO) College of Information Science and Technology (IS&T), wanted to do something to help make sense of all the questions that arose about how COVID-19 spread.
So, Winter did what computer scientists do best: he looked at the data.

A year into the pandemic with a hopeful end in sight, Winter is teaching a class that uses computational science and teaches students how to use tools that can help predict the way infectious diseases, like COVID-19, will spread.

Winter created a COVID-19 simulator using Bricklayer, for his class Introduction to Computational Science. Bricklayer, an educational ecosystem developed by Winter, is a set of apps, online tutorials, curriculum, and documentation that teaches mathematical thinking, computational thinking, and coding in an engaging manner using visual art as the medium. The COVID-19 simulator built with Bricklayer can model various aspects of COVID and how social distancing, vaccination, mask wearing, and the effects of herd community can have on how the virus spreads.
Data Lemonade: A Learning Opportunity
"Each simulation begins with a single infected person, patient zero, who then has the 'opportunity' to infect others within a social distancing radius," Winter said. "Using Bricklayer's COVID-19 simulator one can explore the effects of various government policies, like the CDC guidelines, as well as the behaviors of various populations, like wearing masks vs. Not wearing masks. The idea is to allow students to model, in an apolitical fashion, their assumptions of COVID as it relates to our society and then analyze the results of various simulations based on those assumptions."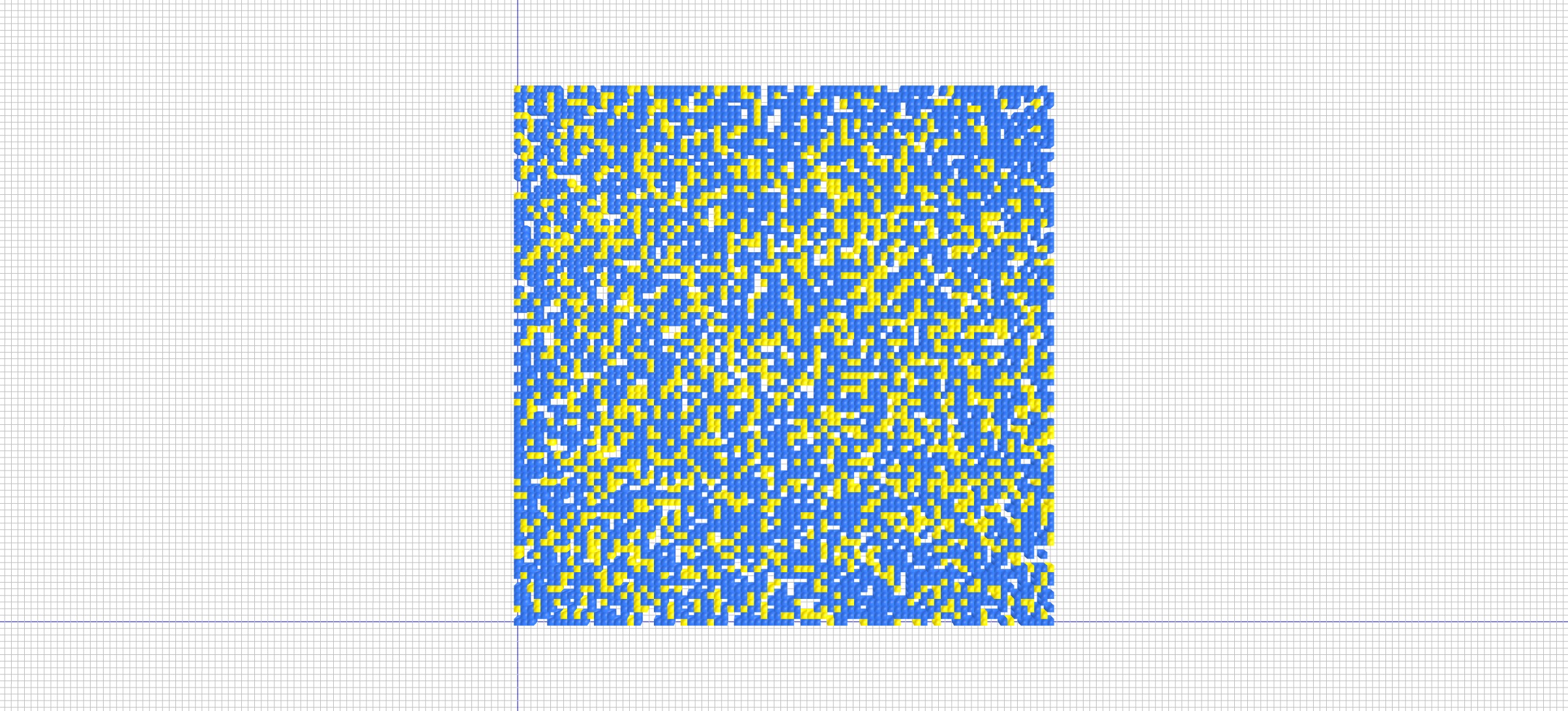 A "superspreader event" is represented in the above example, where blue cells indicate the percentage of the population that cannot catch COVID-19, the yellow cells indicate people infected with COVID-19, and the blank cells indicate the COVID-19 susceptible population. In this simulation, individuals have a large social circle where infection can occur.
The class, which fulfills the UNO's general education science requirement, assumes that students have no background in programming and is suitable for all students. The class is fully online with a flexible policy on when assignments can be completed, helping meet students' needs to fulfill other obligations while still completing their education.