IT Innovation Poster Session
Our Bachelor of Science in IT Innovation students have worked with MAPA and the City Planning Department all semester long, and are ready to showcase their unique innovations! Join us for a poster session and some refreshments catered by the Service Learning Academy.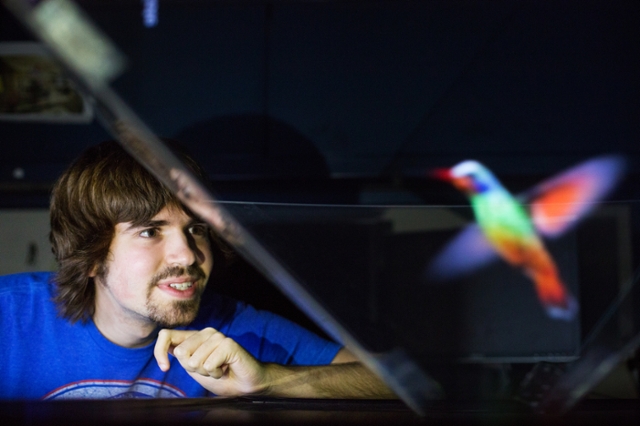 Join student teams from our bachelor's degree in IT Innovation, representatives from Metropolitan Area Planning Agency (MAPA) and the City Planning Department, other ITIN faculty and students for a poster session!
Student teams from the User Experience Design class will present their semester projects through posters showcasing their unique innovations developed in their classes. The class, an interdisciplinary course between IT Innovation and Computer Science, challenges students to extend themselves beyond foundational human-computer interaction concepts and dive deep into advanced quantitative and qualitative methods to design computing artifacts and interactions.
The impression left on my students will far outlive the duration of the class.
- Christine Toh
Teams worked to solve challenges brought by MAPA and the City of Omaha Planning Department, which addressed efforts to pilot a Smart City Test Bed in Aksarben and address Housing Rights and Quality issues in the area. Through performing a range of problem exploration, definition, and solution finding activities such as contextual inquiry, idea generation, prototyping, and usability testing, all grounded in data gathered first hand from potential users. The goal of these projects are to deliver empirically validated solutions in the form of high fidelity prototypes of novel interaction platforms and technologies to address these challenges.
"It is likely that many design recommendations made by my students will infuence these projects at these organizations," Christine Toh, assistant professor of IT Innovation at the College of Information Science and Technology said. "[U]ltimately, having student teams critically analyze the programs that our community partners bring to us opens up the solution space and gives voice to important challenges in our community such as sub-standard housing conditions and traffic congestion in our city. The impression left on my students will far outlive the duration of the class."
Students will discuss their findings from field research, experiences participating in local competitions, and demonstrate prototypes of their innovations during this event. This event is open to the public.