We're Hiring! Associate/Full Professor Biomedical Informatics
The School of Interdisciplinary Informatics is looking for a tenure track Associate/Full Professor position in Biomedical Informatics with an emphasis in Bioinformatics/Computational Biology.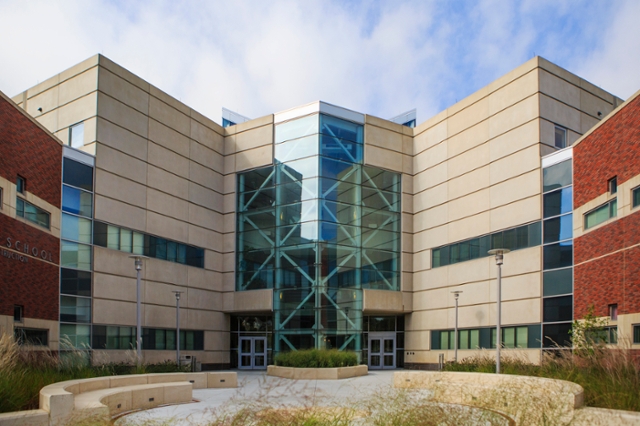 The School of Interdisciplinary Informatics, College of Information Science and Technology at the University of Nebraska at Omaha (UNO) seeks an innovative, dynamic leader to fill a tenure track Assoc/Full Professor position in Biomedical Informatics with an emphasis in Bioinformatics/Computational Biology. The College has a strong foundation in bioinformatics & biomedical informatics field through its undergraduate/graduate programs, extensive collaborations with leading research institutions, and its investments in the Biomedical Informatics faculty.
The ideal candidate will have the ability to lead a highly collaborative bioinformatics research program to achieve the goal of successfully competing for an NIH Centers of Biomedical Research Excellence (COBRE) grant, thus providing an opportunity to build a highly focused team. This position will also be critical in supporting the many collaborative projects the College has with the University of Nebraska Medical Center located near the UNO campus. In addition, the successful candidate will leverage the University-Affiliated Research Center (UARC) status of the University of Nebraska to develop bioinformatics-related research and educational opportunities that are synergistic with programs within the Department of Defense (DoD).
Candidates must hold a PhD and/or MD degree, possess a record of significant research accomplishments, and have long-term research goals consistent with establishing and/or maintaining a highly successful research program. Candidates with expertise in the following areas will be given priority: epidemiology, host-pathogen interactions, pathogen discovery, microbiome, and/or the emerging field of synthetic biology. In addition, candidates must have an established record of federal funding (NIH R01 or equivalent).
UNO is a metropolitan University accredited by HLC. The College is ABET accredited, a leader in research and grant activity at UNO, and active in community engagement. The College consisting of over 60 faculty offers Bioinformatics, Biomedical Informatics, Computer Science, Information Systems, Cybersecurity, and IT Innovation degrees at the undergraduate, graduate and doctoral level. The College has received over 400 grants and contracts totaling over $19M. UNO offers competitive salaries and benefits packages. Dedicated research space with access to the Holland Computing Center will be made available. To apply, please visit https://unomaha.peopleadmin.com/ or for additional information contact Dr. Ann Fruhling at afruhling@unomaha.edu. Review of applications will begin January 1, 2019 and continue until the position is filled. Expected start date is August, 2019.