ISSUED: (Friday, February 22, 2019 13:55 PM)
SEVERE WEATHER ANNOUNCEMENT
For Saturday, Feb. 23: all on-campus classes are canceled, and campus buildings will be closed. Scheduled activities, unless otherwise noted, are also canceled.
More Information
CLOSE

X
Alumni Highlight: Jessica Zhang, Marketing Analytics at Slack
MS in MIS alumni Jessica Zhang will be joining us as a keynote speaker for our CodeCrush Summit! Get to know more about her awesome career, some stellar advice for others who want to follow in her footsteps, and how IS&T helped her reach her new goals.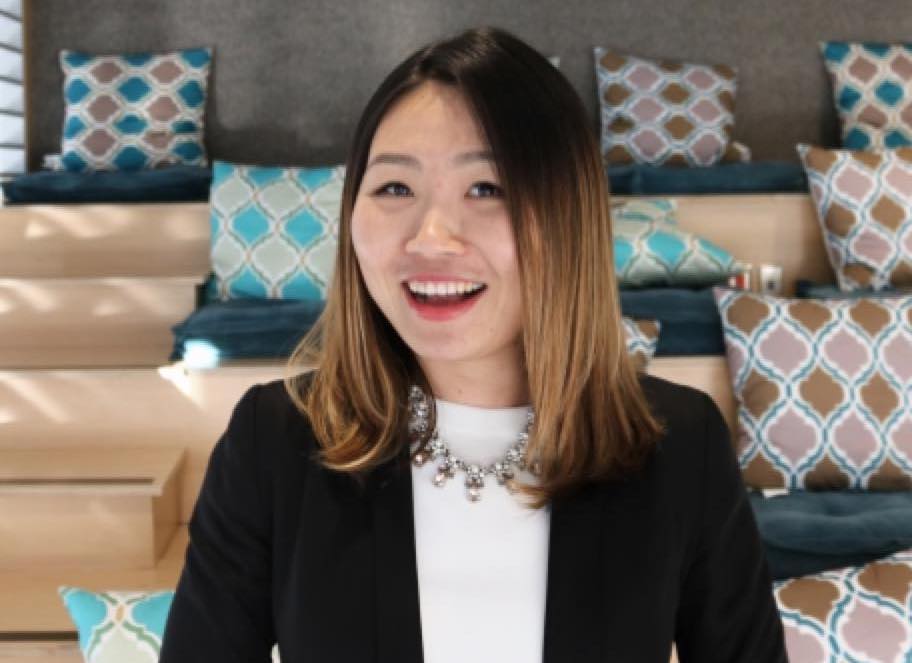 Full Name:  Jessica Zhang
UNO Degree: MS in Management Information Systems
Employer: Slack Technologies
Title: Data Scientist
Hometown/Country: Grew up in China.
Q: Why did you decide to come to UNO? What opportunities here did you see helping you with your future career?   
Professor Yong Shi visited my undergraduate school, and gave a talk on data mining. I was immediately drawn to this topic, as well as the extensive spectrum of research areas IS&T covers. I was at a career crossroad, so getting additional understanding of engineering, quantitative analysis, and information systems was really helpful on narrowing down my focus area.
Once I got into the program, I was very involved in the agile programming research. I partnered with professor Ann Fruhling and published a conference paper on that. I also got to travel to Keystone, Colorado for the conference. During the summer of second year, I received an internship offer from Data Transmission Network. It was a great opportunity for me to apply what I've learned in graduate school to work environment. This experience also helped me getting a full time job as data analyst at JPMorgan Chase when I graduated.
Q: What about your major drew you in? Why were you passionate about it, vs. the other majors out there?
I was amazed by the comprehensive curriculum. It includes both the technical skills required to understand the inner-wiring of systems, as well as soft skills that helped me navigate discussions efficiently (e.g. Collaboration Engineering, and the facilitation of teamwork). 
 The professors and staffs were so thoughtful and caring. They answered all the questions I had when I was applying.  
Q: What class did you love the most, and did you have a professor that you learned a lot from?
I enjoyed Database Management the most, which is taught by Dr. Peter Wolcott. From the evolution of database structure, to sophisticated data analysis with SQL, he walked us through a wide breadth of knowledge. The homework was interesting and challenging at the same time. I am applying what I've learned from that class on a daily basis.
Q: What challenges have you faced in your career? What advice would you give someone looking to make the same transitions you have?
Transitioning from an individual contributor to a lead in a particular domain is more complicated than it seems. It takes a ton of practice to collaborate efficiently, and build rapport with people coming from different perspectives. Here are some of the ideas that have helped me over the years:
 • Find a mentor at work so you can learn from, and bounce ideas with
 • Walk into any meeting with a goal. This keeps you anchored
 • Create your own "portfolio", and galvanize that
 • Be patient. It takes time to build both personal and professional brand.
 • And, "Be the change you wish to see."!
Q: What do you do for fun in your free time?
I love outdoor activities, such as camping, snowshoeing, surfing and fishing. I also enjoy making handmade cards. I've designed numerous holiday and wedding invitations.   
I host board game night every month. Recently, I started designing my own board game. 
Q: Anything else you'd like us to know about you?
I'm so grateful for all the unconditional support that I received from IS&T professors and staffs. I learned so much from them. I am also grateful for the friendship that formed during the 2 years there, which continues to grow during past decade.  
Want to meet Jessica in person? Register today for the CodeCrush Summit!
Media Contact
If you have a story idea, news tip or inquiry please contact:
Amanda Rucker, Communication Specialist, College of Information Science & Technology
arucker@unomaha.edu • 402.554.2070
Our Campus. Otherwise Known as Omaha.
The University of Nebraska does not discriminate based on race, color, ethnicity, national origin, sex, pregnancy, sexual orientation, gender identity, religion, disability, age, genetic information, veteran status, marital status, and/or political affiliation in its programs, activities, or employment. Learn more about Equity, Access and Diversity.
scroll to top of page