Student Highlight: Kerolos Lotfy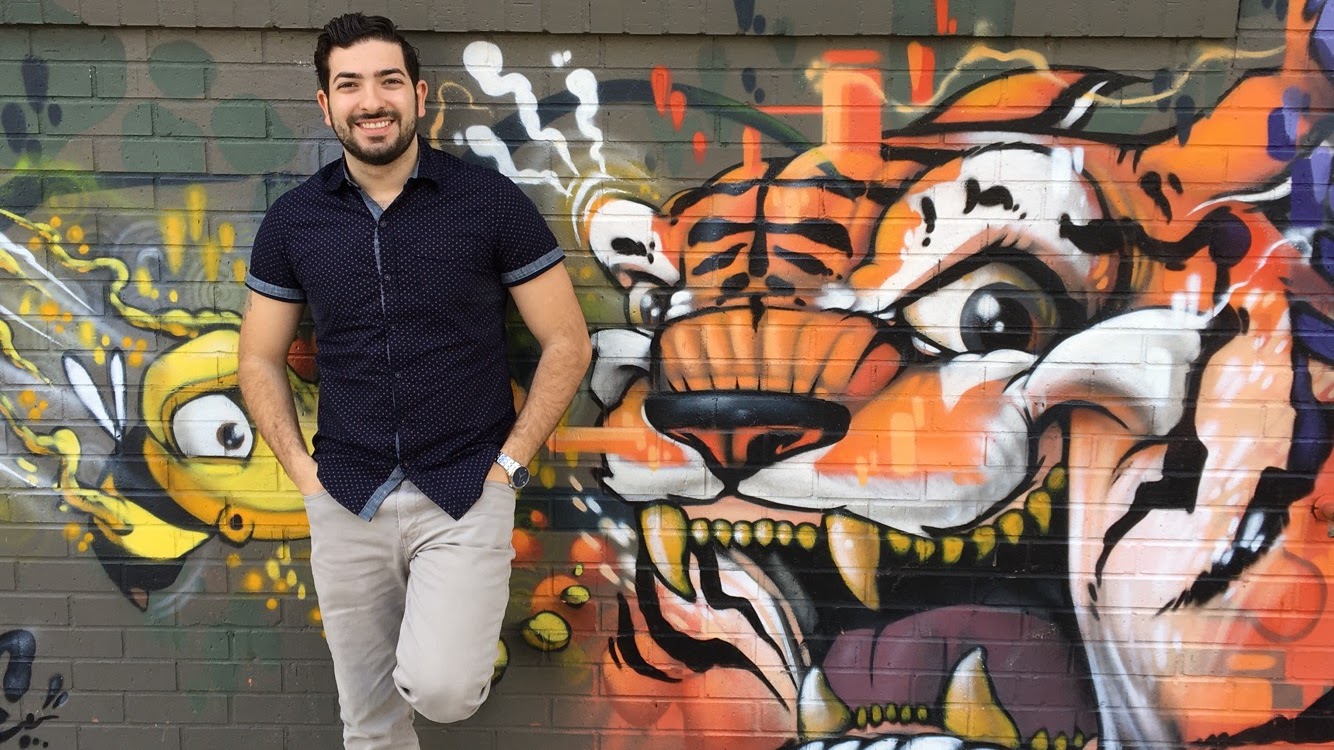 Name: Kerolos M. Lotfy
Degree: M.S. in Cybersecurity
Employer: OPPD, Cyber Security Team
Hometown: Born in Cairo Egypt Grew up in Omaha
Q: That's amazing you're working at OPPD! Tell us a little bit about what you're working on and what a typical day in your position looks like.
It is hard to just narrow it to specific items I do daily. My work changes daily based on project deadlines and day to day operations. I am currently working on some interesting projects like mobile device security, cloud security, and endpoint protections. My role involves architecting and deploying my designs along with maintaining them. In addition, I do incident response for potential intrusions to the organization and the power grid. Making sure everyone gets power and everything is secure overall.
My typical days looks like:
5% Meetings
5% Incident response
5% e-mail/follow-up
85% Projects/Keeping the lights on (design, implement, and troubleshoot)
Q: Could you talk about your time at UNO, and how it helped you in your future career?
My time at UNO, I had an interesting path initially I started a Civil Engineering student then I switched to Information Assurance now Cybersecurity. I was very involved in various organizations at UNO, which helped me get my first internship where I started diving and growing my technical knowledge and furthermore help me get my fulltime job. Having book knowledge is not sufficient to be prepared for the industry, one needs to stay involved and try to get an internship early on, that's what employers will look for and that's how one could stand out.        
Q: What class did you love the most, and did you have a professor that you learned a lot from?
A class I enjoyed the most, would probably be any class I had with Henry Karpf. I learned a lot of technical knowledge from his courses, most other Cyber Security courses were more theoretical. I also learned and enjoyed working with Dr. Matthew Hale researching internet of things (Iot) and with his guidance he helped get me published in the IEEE and I got to travel to San Francisco for that.
Q: What challenges have you faced in your new career? What advice would you give someone looking to work at OPPD?
If one is not challenged daily then they are not advancing. Therefore, I try to take on new projects and push myself to learn more and grow my knowledgebase.
In the beginning, the biggest challenge is transitioning to fulltime work and putting all the theoretical knowledge to real world practice.
Advice I would give to anyone that wants to work at OPPD would be do not be scared to ask questions as that's the only way you would grow. Also it is okay to challenge everyone's ideas when it comes to Cyber Security solutions as everyone has a different background and all options needs to be thought out thoroughly. Another advice would be to challenge yourself and take on tasks you are not comfortable with.
Q: What do you do for fun in your free time?
I love traveling and the outdoors, so when I get a moment I like to travel to different states. I'm also a new uncle to a beautiful little niece and I try to spend some time with her.
I also started an IT Security Consulting firm here in Omaha with plans to expanding nationwide.
Q: Anything else you'd like us to know about you?
I would like to use this opportunity to thank all the professors that were there for me as mentors during the rough times specifically thanking Dr. Hale, Henry Karpf, and Dr. Ghandi for their support. I can't forget to thank the unconditional support from my Mom, family, and friends without them I wouldn't be where I am today.
Media Contact
If you have a story idea, news tip or inquiry please contact:
Amanda Rucker, Communication Specialist, College of Information Science & Technology
arucker@unomaha.edu • 402.554.2070