Alumni Highlight: Deep Khandelwal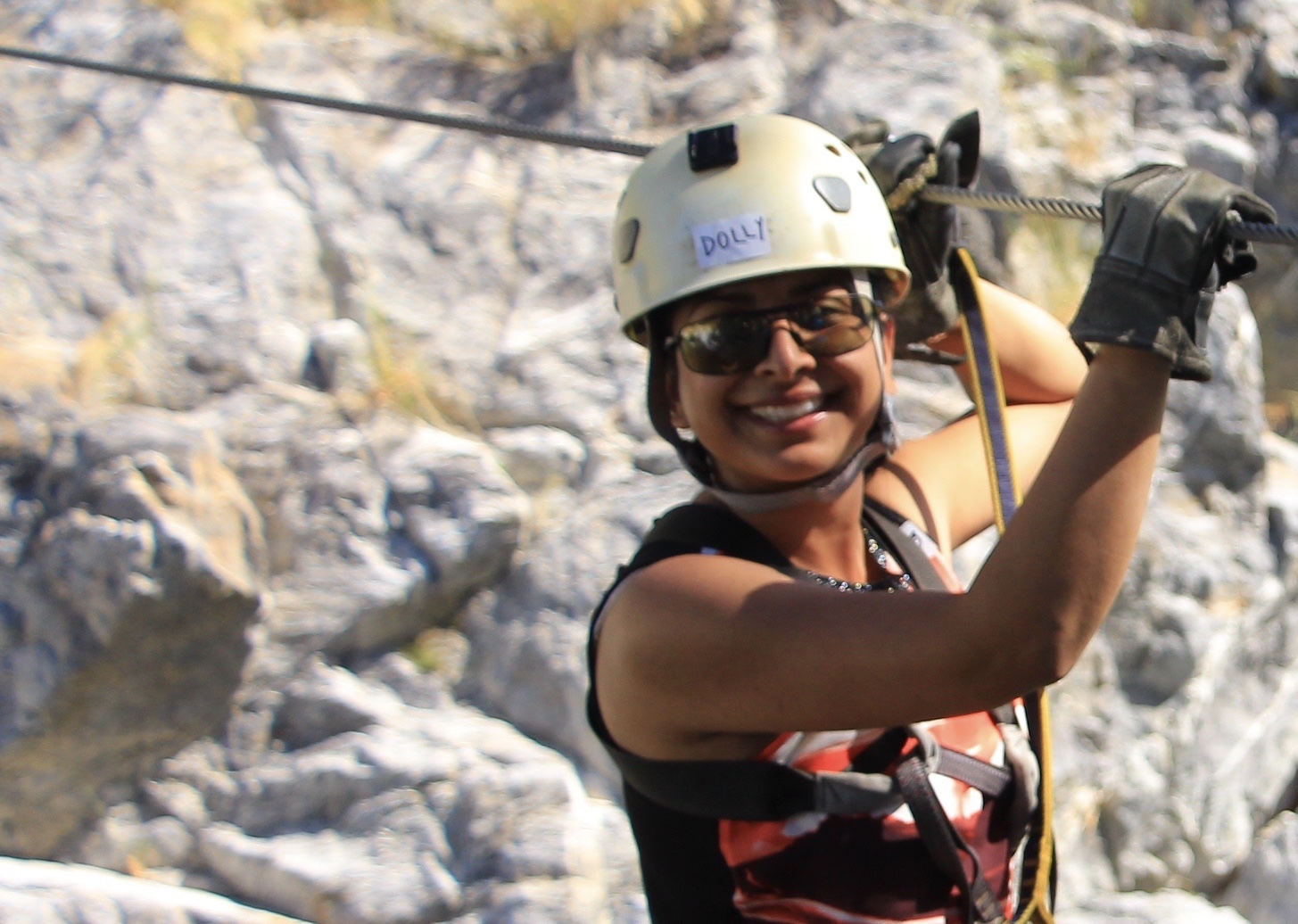 Full Name: Deep Khandelwal
UNO Degree: MS in MIS
Title/Employer: Manager Device Engineering/Pandora Music

Hometown/Country: USA
Q: Tell us a little bit about what you're working on and what a typical day in your position looks like.
As a Manager Device Engineering, I lead device engineering teams do deep integrations with strategic partners. The Device Engineering team builds great experiences on consumer devices for the home and automobile using modern platforms and languages to build these experiences: iOS, Swift, Android, Java, and JavaScript. Presently, Pandora is currently available on over 1,800 devices and 190+ vehicle models. 
A typical day involves participating in architectural discussions, design reviews, helping team with estimates and timelines.  Working with the senior leadership team to make sure the teams have the support and resources necessary to do their work. Working closely on a daily basis with Engineers, Product Managers, and QA to ensure successful launch of features, updating them with progress made along the way. 
This course really helped take my technical savvy to another level by helping me get a deep understanding of business functions and processes.
- Deep Khandelwal
Q: Could you talk about your time at UNO, and how it helped you in your future career?
During my course of study at UNO, I got the opportunity to be in the class with students from different parts of the world with very different experiences.
Some of them, like me, were already working a day time job and doing the MS in MIS on a part-time basis and there were others who were pursuing it as a full-time degree. This course really helped take my technical savvy to another level by helping me get a deep understanding of business functions and processes. The courses done as part of the MIS degree sharpened my ability to think strategically about technology.
Q: What class did you love the most, and did you have a professor that you learned a lot from?
I loved all the core courses. Advanced Systems Analysis & Design and Management of Software Development were my favorite.
Dr. Martina Greiner, Professor Sajda Qureshi, Dr. Peter Wolcott and Dr. George Royce are outstanding. I still reach out to my professors to get professional advise.

Q: What challenges have you faced in your new career? What advice would you give someone looking to work at your company?
Technology landscape is changing at a pace like never before. It is challenging to make an immediate impact unless you take a deep interest in how different systems must interact and exchange information. The technology platforms on which the systems are built on will transition and evolve with time and as an engineer whether in hands on role or in leadership, you must not fear to innovate and take risks at Pandora Media.
Q: What do you do for fun in your free time?
I love spending time with my two kids and husband, watching movies, going on a hike, cooking…or just taking a nap.
Q: Anything else you'd like us to know about you?
I am extremely proud of the fact that I chose to pursue MS in MIS degree at UNO with other priorities like family and a full-time job. The course has helped me get ahead in my career and gave me the confidence to go for my dream job. 
Media Contact
If you have a story idea, news tip or inquiry please contact:
Amanda Rucker, Communication Specialist, College of Information Science & Technology
arucker@unomaha.edu • 402.554.2070
Our Campus. Otherwise Known as Omaha.
The University of Nebraska does not discriminate based on race, color, ethnicity, national origin, sex, pregnancy, sexual orientation, gender identity, religion, disability, age, genetic information, veteran status, marital status, and/or political affiliation in its programs, activities, or employment. Learn more about Equity, Access and Diversity.
scroll to top of page