GenCyber: 2017
Recognized in 2016 as one of the top combination camps in the country, GenCyber is back in 2017! This year teachers and students will learn about Cybersecurity and the Internet of Things.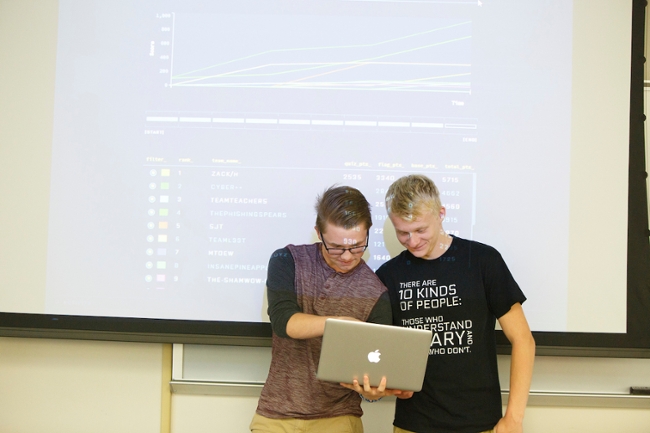 What is GenCyber?
A free, two-week camp where students and teachers will dive deep into Cybersecurity and the Internet of Things. Students and teachers will get to IoT apps, break them to learn about the security vulnerabilities, and then tweak them to make them safer and more secure. 
Students will gain the opportunity to speak with security professionals, explore cybersecurity careers, and learn applicable skills.
Teachers will not only experience the fun, hands-on, IoT and cybersecurity activities that students will do, but also get a chance to make IoT and cybersecurity curricula of their own. You'll have expert cybersecurity instructors on hand to help you translate what you learn at camp into your own classrooms. 
When is GenCyber?
Teacher Sessions: July 24th - August 4th 
Student Sessions: July 31st - August 4th
Where is GenCyber? 
Most teacher and combined events will be located at the College of Information Science and Technology on UNO's Scott Campus. 
Most student events and a few combined events will be located at the Riley Technology Center on the Bellevue University campus. 

Learn more, and apply today!
Media Contact
If you have a story idea, news tip or inquiry please contact:
Amanda Rucker, Communication Specialist, College of Information Science & Technology
arucker@unomaha.edu • 402.554.2070