UNO College of Information Science and Technology Celebrates 20 years
Celebrating 20 years, IS&T looks back on its ground-breaking educational model and multidisciplinary foundation.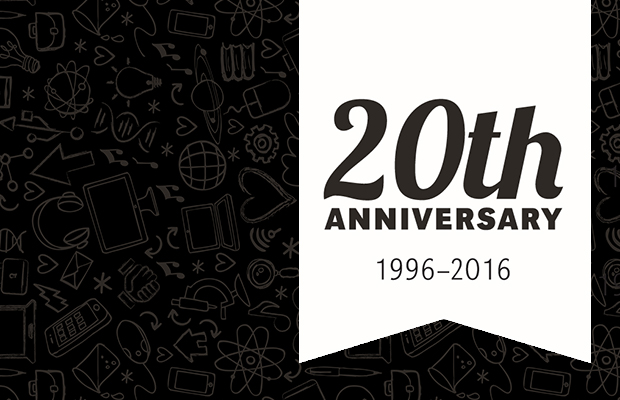 Omaha – The University of Nebraska at Omaha College of Information Science and Technology celebrates its 20 year anniversary. With over 4,200 degrees and certificates awarded in the last two decades, IS&T is one of the Midwest's leaders in developing IT talent.
IS&T will be celebrating its 20th Anniversary on October 6th at the Peter Kiewit Institute at 1 PM. Students, staff, faculty and media are welcome. 
In 1996, the IS&T college creation was approved by Board of Regents, offering two bachelors and masters degrees, both in Computer Science and Management Information Systems. Total enrolment for the four programs was 124 students. Today, the college offers over a dozen undergraduate, graduate and Ph.D. programs with 1,643 students enrolled.
What's more, in just the past five years, the college has seen a 65 percent increase in enrollment.
With a focus on diversifying the IT landscape, IS&T saw over 100 women enrolled in its programs for the first time in the college's history in 2015. As enrollment for women continues to climb, so do retention rates at over 90 percent for freshmen fall-to-fall retention in 2012.
"Spurred on by the innovation driving information technology in the 1990's, the University of Nebraska at Omaha saw a great opportunity to build an equally innovative college. It's upon that interdisciplinary foundation that we have been able to excel and reinvent what IT education looks like. We're extremely excited about what we've accomplished over the last twenty years, and see our next twenty as our best yet."
- Hesham Ali, dean of the College of Information Science and Technology
IS&T boasts one-of-a-kind programs, such as the IT Innovation bachelors degree where students design their own curriculum, and the Executive Masters of Information Technology designed for the next generation of IT leaders. Research continues to be a top priority for the college, most recently earning more than $500,000 in awards from the National Science Foundation.
"Through strategic partnerships, we're able to bring our faculty's expertise to the broader community and work together on solving IT problems across the globe," Deepak Khazanchi, associate dean of academic affairs at the College of Information Science and Technology. "From robotic technology with the Department of Defense, cybersecurity with the United States Strategic Command, to developing educational games with the Henry Doorly Zoo, our students and faculty work directly with these partners. The result is an unparalleled educational experience for our students, and an exceptional IT solution for our partners."
IS&T has also expanded community engagement resources to the preschool through high school landscape by launching its afterschool program funded by the Sherwood Foundation, Techademy+. Now in four middle schools, IS&T hopes to launch more programs such as these across the Omaha metro in an effort to invite a wide range of students to discover their future careers in IT.
 "As we move into the next chapter of IT, I'm excited that we have a partner like IS&T by our side," Sue Thaden, CEO and President of CRi said. "From community engagement to ground-breaking education, I've valued our projects with IS&T and cannot wait for what's next."
About UNO's College of Information Science and Technology
The College of Information Science and Technology (IS&T) at the University of Nebraska at Omaha represents the joint efforts of the University of Nebraska, the State of Nebraska, and private industry to address the growing global needs for knowledgeable professionals in Information Technology (IT). The College was established at UNO in 1996 to meet the growing demand for IT graduates in the Omaha metropolitan and surrounding area, and is celebrating its 20th anniversary this year.
Media Contact
If you have a story idea, news tip or inquiry please contact:
Amanda Rucker, Communication Specialist, College of Information Science & Technology
arucker@unomaha.edu • 402.554.2070