Overview
The MIS Capstone course consists of a student-executed Information Systems design project providing an in-depth, practical experience. The central challenge for Management Information Systems professionals is to productively design, implement, and manage information systems in a timely fashion. Management Information Systems challenges typically require an integrated and balanced set of perspectives, techniques, and methods to be effectively dealt with. The capstone course addresses that need by focusing on a real-life information systems design and development project that students execute using an Agile methodology. The project will typically cover the conceptualization, analysis, design, and production of a working, functional prototype of the system that serves as a proof of concept.
Students are expected to bring knowledge from the MIS core courses, their chosen electives, and their own experience into this course. Students must apply their knowledge, practice with different tools and techniques, examine a variety of points of view, critique the readings and each others' views, stretch their thinking, and ultimately to learn how to be effective MIS professionals. Students will finish the course with a clear recognition that there is no "one right way" to engineer and implement an information system.
Previews Projects

Since its inception in 2008, the MIS capstone class has been successful in delivering working prototypes to the clients. The projects taken up by the capstone class are mostly community based projects aimed at helping the local community. Some of the projects that the MIS Capstone class has taken up are listed below.
Fall 2017
WeChart was built to assist medical students increase their patient charting proficiency without having to fill-out actual patient information. This allowed students to learn a necessary skillset needed to ensure the best care for the patient which they currently either do not have access to or have very limited exposure to.  The developed application allowed students to chart patient information in a system mimicking the system used in real world. It also allows instructors to view the chart and provide feedback.
The project was a collaborative effort between the physicians at The University of Nebraska Medical Center and students of The Department of Information Systems and Quantitative Analysis at The University of Nebraska, Omaha.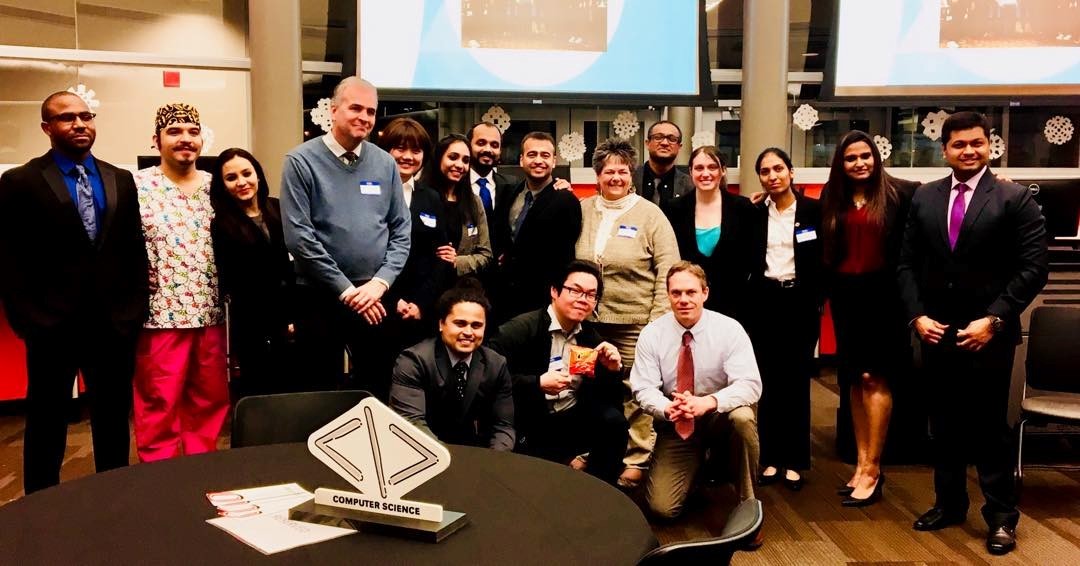 Spring 2017- Project 1
Client: New Cassel Retirement Center
Project: the UNO Team Marvel worked with the New Cassel Retirement Center to build a web based application that helps New Cassel Retirement Center manage their maintenance and housekeeping work orders. Residents and employees can request work to be done and can track the completion of the work.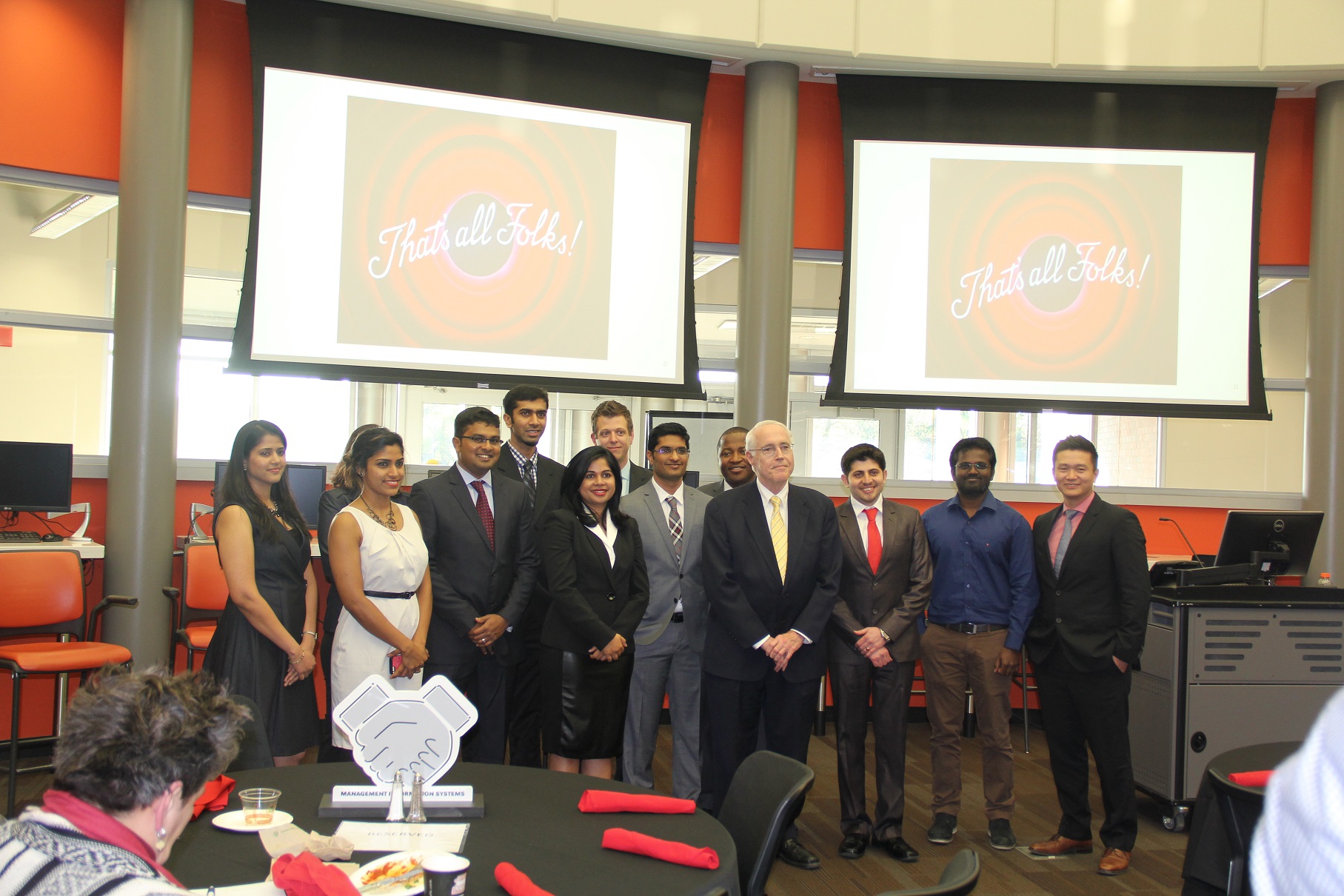 Spring 2017- Project 2
Client: Omaha Fire Department and DOTComm
Project: a UNO Capstone team worked with the Omaha Fire Department and DOTComm to develop the Fire Fighters Wellness application. This allows Firefighters and the Department to have one place to track Health and Wellness Records. The application eliminates the need to file and maintain paper records and the costs associated with this.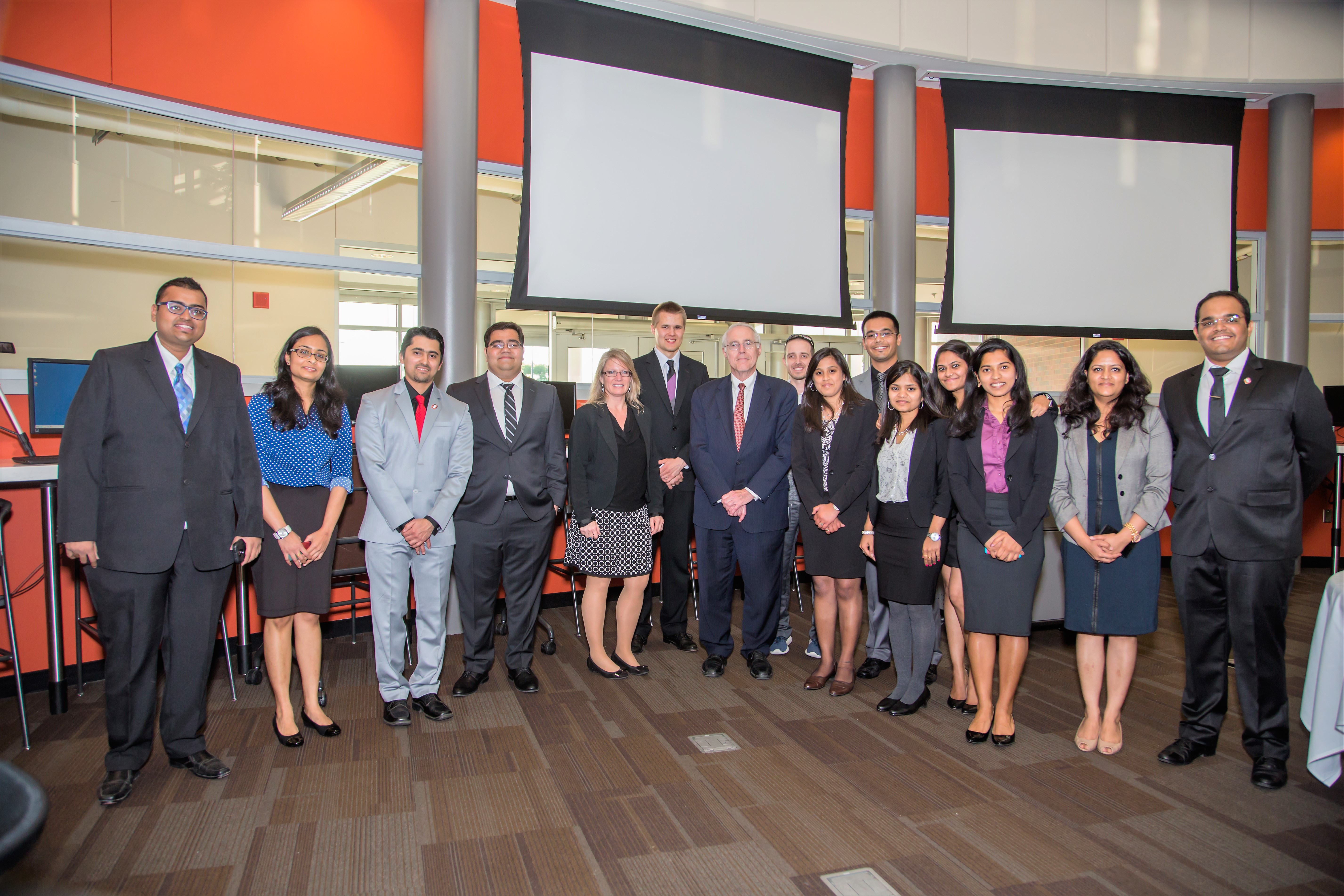 Spring 2016- Project 1
Client: Douglas County Emergency Management Agency (DCEMA) and DOTComm
Project: the UNO MavConnect team worked with the DCEM and DOTComm to select a chat tool and then used it to develop a mobile friendly "Livelog" chat application to assist coordinators and first responders coordinate activities during an emergency.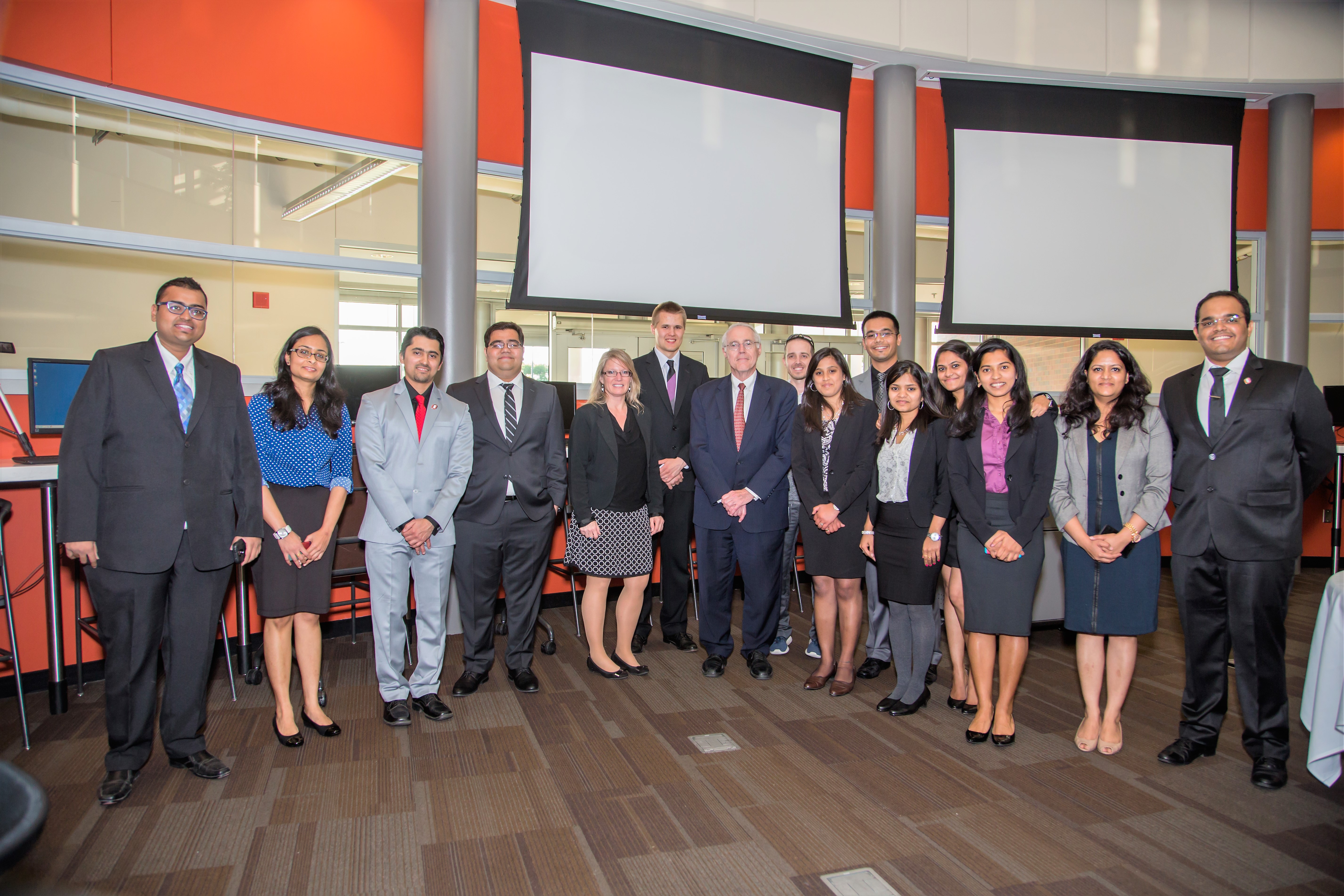 Spring 2016- Project 2
Client: Partnership for Kids
Project: The UNO MavRaptors team worked with the Partnership for Kids organization to add three major enhancements to an existing student reporting application. These enhanced features included a student staff alerting function using text messaging, an easy to use attendance features that can be done on smart phones and a survey features.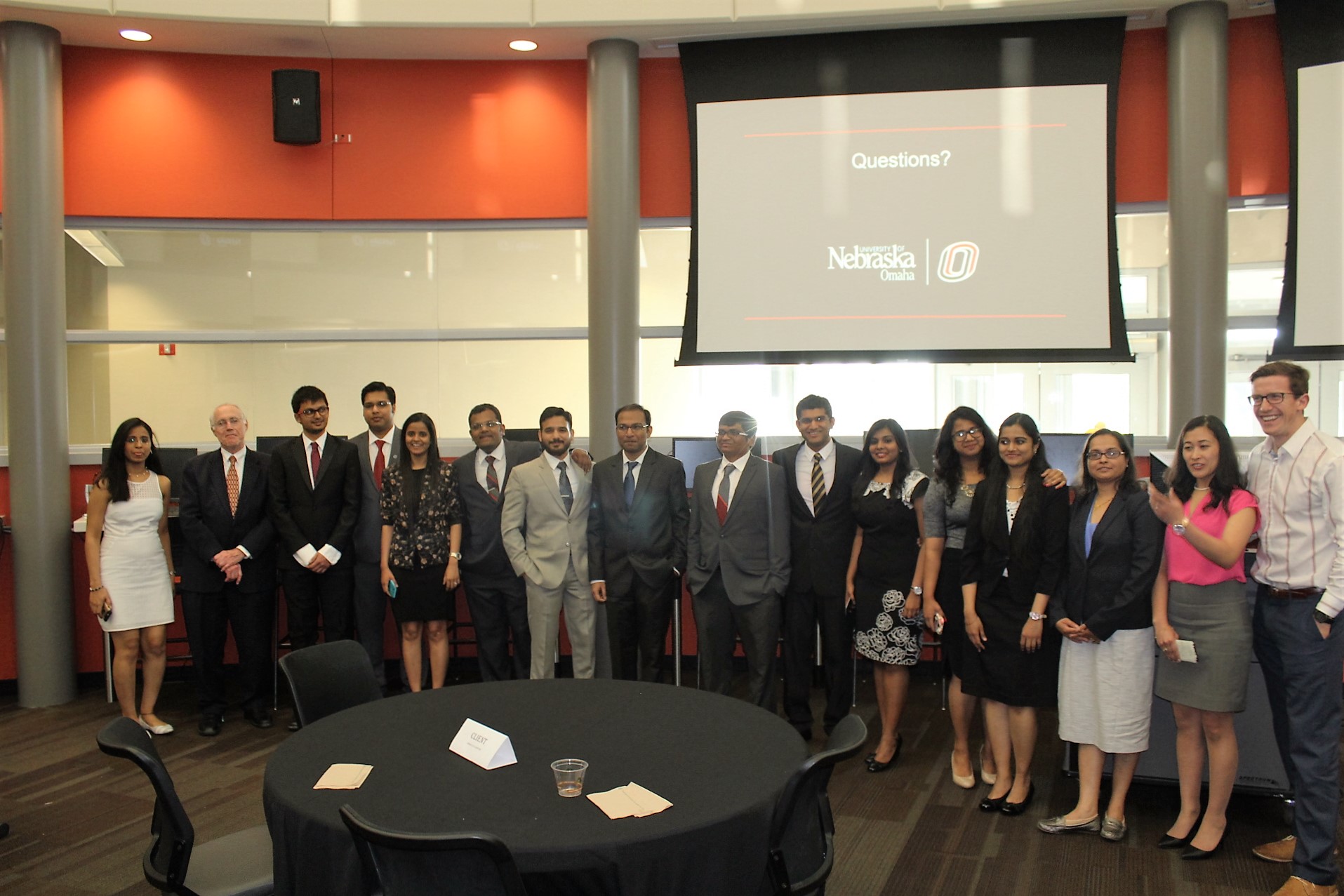 University of Nebraska Medical Center College of Nursing Continuing Education Department (Spring 2015)
MS in MIS Capstone Team, known as MavMailers worked with the University of Nebraska Medical Center's (UNMC) College of Nursing (CON) Continuing Nursing Education (CNE) department to develop a mass mailing prototype application that can be used by the College of Nursing and other colleges within UNMC.
UNMC CON CNE collaborated with the Capstone students at UNO's MS in MIS program to develop an application to streamline their mass emailing process, eliminate use of third party email systems, minimize wait times, establish audit and control measures and finally reduce the direct IT support required in the mass emailing process.  

The Mass Electronic Mailing Application provides UNMC CON CNE with a secure, web-based application for sending mass emails to their stakeholders. The application also encapsulates various other functionalities like profile management, e-blast workflow, cloning of mass mails and audit logging that makes the application highly user friendly.

The working prototype of the application was delivered to the UNMC CON CNE's Information Technology team for implementation in their environment.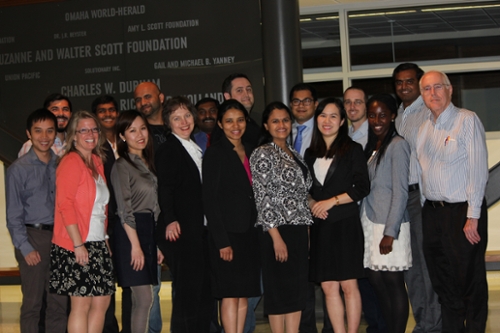 Our Campus. Otherwise Known as Omaha.
The University of Nebraska does not discriminate based on race, color, ethnicity, national origin, sex, pregnancy, sexual orientation, gender identity, religion, disability, age, genetic information, veteran status, marital status, and/or political affiliation in its programs, activities, or employment. Learn more about Equity, Access and Diversity.
scroll to top of page