IS&T is excited to provide opportunities for our partners to meet our talented students.  
Our upcoming career fair is September 16th, 2019.
Register for the Fall 2019 Career Fair 
Questions about the IS&T Career Fairs? Check out the FAQ at the bottom of this page or email Dr. Deepak Khazanchi at khazanchi@unomaha.edu.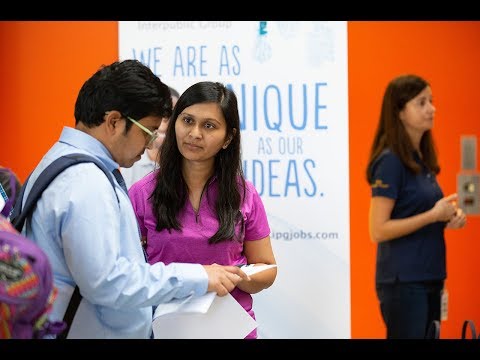 IS&T Career Fair Sponsor FAQ
Already signed up to sponsor the IS&T IT Career Fair and have questions? Check out the below for answers!
How many students does the college of IS&T have?
As of Fall 2017, IS&T is estimated to have 1,383 total students – 1,012 undergraduates across five majors; 364 graduate students across five MS degrees and two PhD degrees. More information on the college's degree programs is here.
When should I arrive to setup for the IT career fair?
An hour before the career fair starts. The college of IS&T will have an employer registration desk in the PKI atrium with lots of signage. You can park in the visitor circle for unloading but please move your car to either lot on the North and South of PKI.
Do I need to do anything special for parking?
On the day of the IT career fair, UNO parking will not ticket (i.e., parking is open). Please park in either lot on the North and South of PKI. If by chance you do get a ticket, please walk it in to the IS&T Dean's office, PKI 172 and we will take care of it.
How many students go you expect to come through the IT career fair?
We can't say for sure, but generally all our professors allow time off from classes during the career fair. So we expect a lot of traffic through the areas allocated for the career fair. Most students do not finalize internships till later in the semester.
Where can I ship materials for the career fair?
IT Career Fair (Attn. Janice Fink)
The Peter Kiewit Institute, PKI 172
University of Nebraska at Omaha
Omaha, NE 68182
Who should I contact with questions about credit card payments and receipts? 
Joe Hayes, (402) 554-2973 or jshayes@unomaha.edu
Who should I contact with questions regarding my payments by check?
Janice Fink, (402) 554-4150 or janicefink@unomaha.edu
Who should I contact with general questions about the IT career fair or to explore engagement opportunities with the college?
Dr. Deepak Khazanchi, khazanchi@unomaha.edu