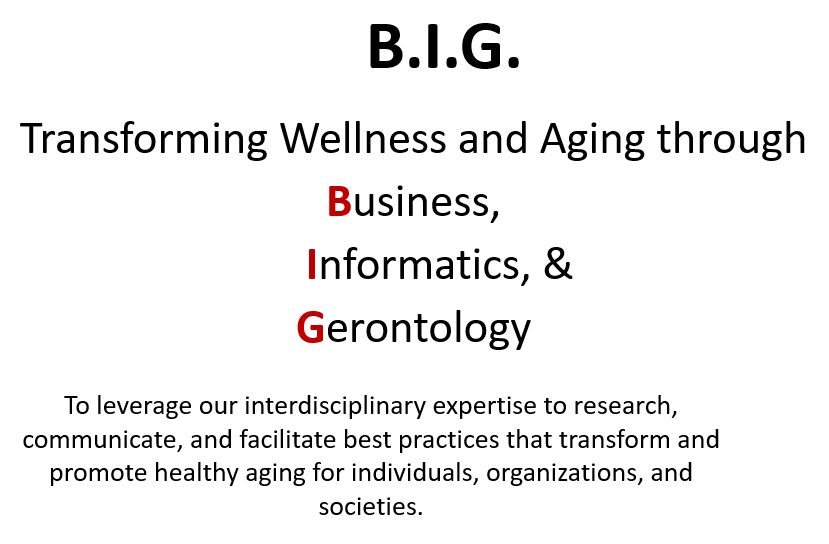 Key Objectives
Provide students and professionals with education and training that effectively prepares them for long-term careers in health and aging related industries.
Conduct cutting-edge research that brings together methods and theoretical perspectives from business, informatics, and gerontology to enhance health and wellness in the aging U.S. population
Incorporate experiences that provide creative and practical uses for technology for aging-in-place.
Provide development, feedback, and analysis of technology that is user friendly and adaptable.
Integrate sensors, devices, and software to provide an integrated approach to understanding how smart technology supports practical aging-in-place and varying abilities.
Gain knowledge in terms of intergenerational communication and key skills that will allow older and younger adults to work collectively while gaining attitudes of understanding and respect.