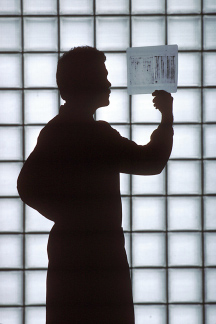 Informatics is the converting of data into information.
Informatics is what provides the tool necessary for that "organized community effort" to become a reality. Providing vital public health information not just to public health officials but to the public, and local and state leaders will provide the ability to collaborate and determine the needs and how to execute programs to meet those needs.
Public Health Informatics will provide the who, what, when, where, and how of diseases, illnesses, disparities, injuries, and other health information. It will provide a single site where information can be easily accessed and utilized, a single site where multiple reliable sources of information can be used to research and identify new ideas. The future of public health lies within informatics. Think of public health as being the roads that spread to communities across this state and this nation and informatics as the mode of transportation that will take that information to those communities and enable them to prevent disease, prolong life, and promote health.
What are the strengths, weaknesses, opportunities, and challenges of applying informatics that may influence the existing system?
When looking at the internal and external variables that may influence existing informatics systems, the following should be considered. Information systems and the data that they contain are supported by sound research and data collection practices (internal variables). Also, the complexity and capacity of current information systems allow informaticians to analyze health data to make sound recommendations. However, it should be noted that data is obtained from a number of sources by different people with different interpretations of data. And to develop health interventions on the population level, data about individuals must be combined and aggregated accurately, all while running the risk of misguided programming and misdirection of funding.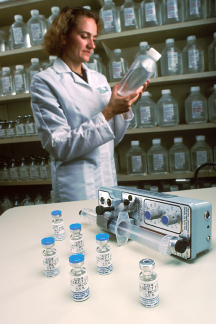 How Informatics is Used
The use of informatics offers both opportunities and challenges. These external variables include the widespread use and growth of technology which allows for GIS, immunization registries, decision support systems for program development, and targeting of populations for health interventions. And while dealing with sensitive information, informaticians must ensure the confidentiality and security of patient data. Most important, data must be translated into clear and compelling information for policymakers, interest groups, and the general public.
An example that includes a concept or practice of informatics that is employed to develop/enhance a health surveillance system:
In Douglas County, Nebraska, the Douglas County Health Department conducts focused health surveillance of the STD epidemic. Community Health Centers, FQHCs, Health Department Satellite clinics, and hospitals all report the incidence of STDs in patients. Data is fed into a central registry at the Health Department where timely recognition of disease within the community, coupled with rapid investigation, enables the prompt implementation of prevention and control activities.
These activities can contain the spread of disease within the population, reducing the risk of disease transmission before the illness becomes a major public health crisis. Effective surveillance and information systems also play a role in identifying emerging infectious diseases, as well as providing a basis for evaluating the outcome of public health prevention programs.