Sign Language Interpreter
Undergraduate Sign-Language Interpreter
Nationwide, there is a shortage of qualified and certified interpreters for the Deaf/Hard of Hearing. Interpreting between American Sign Language (ASL) and English requires fluency in two languages, advanced cultural and linguistic knowledge as well as theoretical knowledge.
Students will graduate with a bachelor's degree and the entry-level skills to pursue national certification in interpreting.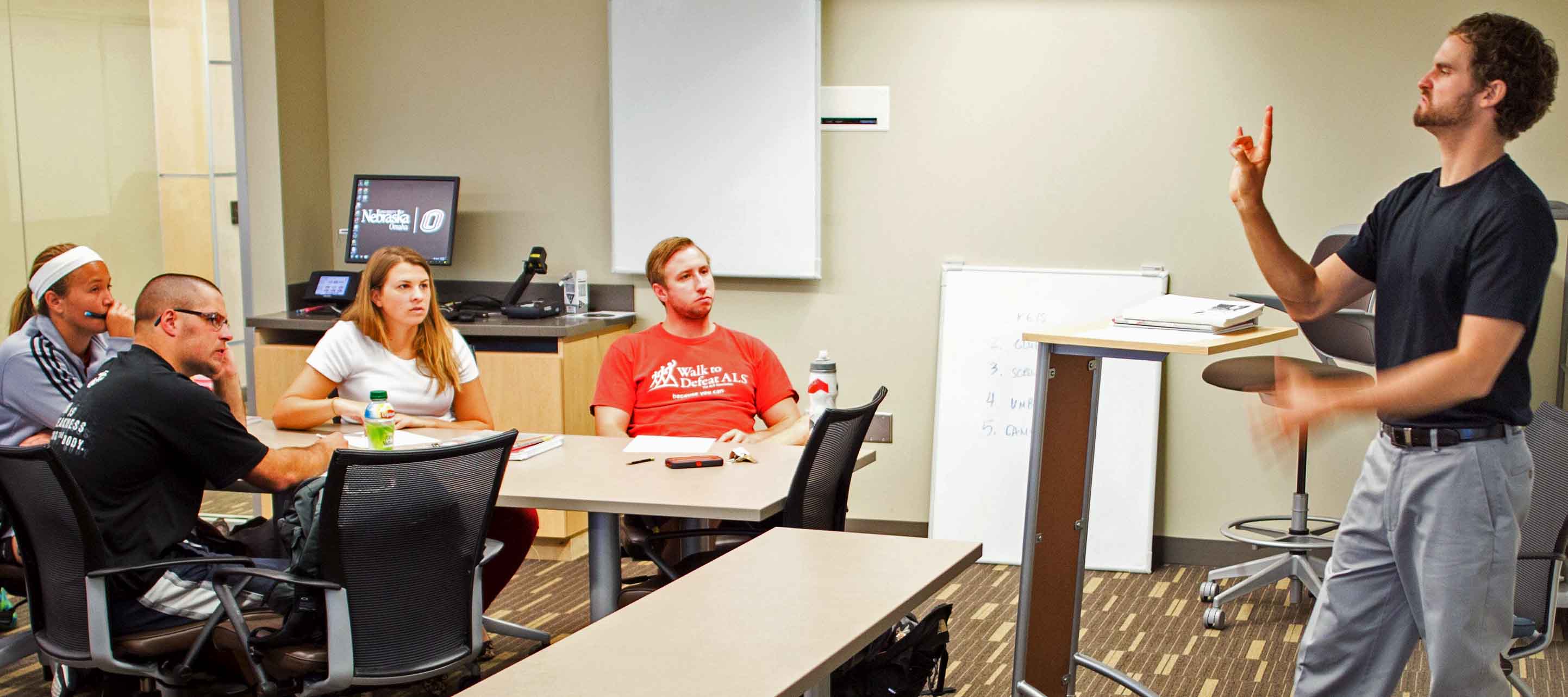 ---
---
---
Sample
Course Sequence

Plan

This template is an example plan showing only ASL and Interpreting Development courses for a fall even start. Each student is responsible for following their plan of study and will continue to see an academic advisor as they proceed through coursework.
Fall
Spring
Summer
Year 1
SPED 1110 & 1114 (4) ASL I
SPED 2200 Hist, Psych, Soc. D/HH
SPED 2100 Profession & Ethics Interp
SPED 1120 & 1124 ASL II
Year 2
SPED 2110/2114 ASL III
SPED 2120/2124 ASL IV
SPED 3140 Discourse Analysis
SPED 3110/3114 ASL V
Year 3
SPED 3120 Academic Interpreting
SPED 3150 Cognitive Processing
SPED 3100 English/ASL Linguistics
SPED 4320 Sign-to-Voice
SPED 4110 Signed English
Year 4
SPED 4180 Interp Specialized Settings
SPED 4310 Voice-to-Sign
*If necessary: SPED 4740
SPED 4240 (5) Language D/HH
SPED 3130 Community Interpreting
*If necessary: SPED 4740
Year 5
SPED 4740 Ed Practicum (6)
SPED 4760 Comm Practicum (6)
*Preferred semester for practicum experiences
---