---
Degree
Bachelor of Science in Education
Concentration: Sign Language Interpreter
UNO offers the only bachelor's degree for Sign Language Interpreting in the State of Nebraska.
Nationwide, there is a shortage of qualified and certified interpreters for the Deaf/Hard of Hearing. Interpreting between American Sign Language (ASL) and English requires fluency in two languages, advanced cultural and linguistic knowledge as well as theoretical knowledge.
Students in UNO's Sign Language Interpreting program will graduate with a bachelor's degree and the entry-level skills and knowledge to pursue national certification in interpreting:
The history of deafness.
The values and culture of the Deaf community.
Professionalism and ethics of the field.
The in-depth work of learning ASL.
The cognitive and social components of interpretation.
---

In preparation to become certified American Sign Language interpreters, UNO students gain proficiency in sign language through hands-on practicum experience and an in-depth curriculum:
American Sign Language coursework
Interpreting coursework
Lab environment for socialization
Extracurricular and volunteer opportunities through student organization Allies For Sign Language
---
Alumni Testimonial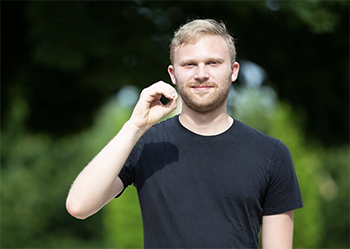 Kolten Schnack, BS '20
"The Sign Language Interpreter program provided me with a rich education and wonderful instructors who deeply invested in my growth over the course of my four years at UNO. The program broadened my worldview and provided endless opportunities to develop my capabilities as a student and as a professional. Because of this program, I have gained a supportive network in the Omaha metro area full of other professionals dedicated to their work and to the local community."
Meet the Faculty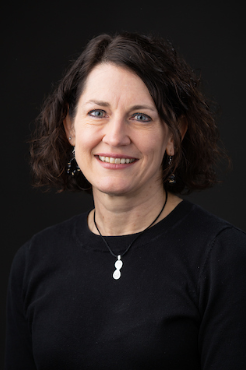 Dr. Julie Delkamiller, Associate Professor
Faculty profile
Learn more about Dr. Delkamiller
---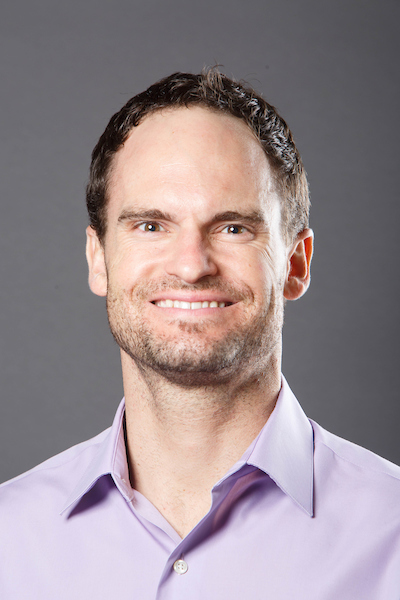 Mr. Jonathan Scherling, Lecturer
Faculty profile
Learn more about Mr. Scherling
---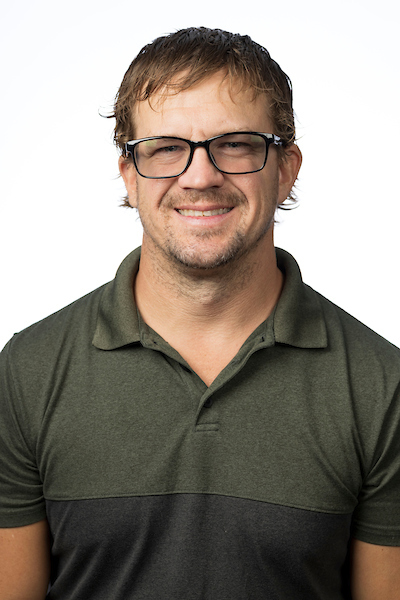 Mr. Shawn Shannon, American Sign Language Lab Coordinator
Faculty profile
Learn more about Mr. Shannon
---
Sample Course Sequence Plan
This template is an example plan showing only ASL and Interpreting Development courses for a fall even start. Each student is responsible for following their plan of study and will continue to see an academic advisor as they proceed through coursework.
Level

Fall

Spring

Summer

Year 1
SPED 1110 & 1114 (4) ASL I
SPED 2200 Hist, Psych, Soc. D/HH
SPED 2100 Profession & Ethics Interp
SPED 1120 & 1124 ASL II

Year 2
SPED 2110/2114 ASL III
SPED 2120/2124 ASL IV
SPED 3140 Discourse Analysis
SPED 3110/3114 ASL V
Year 3
SPED 3120 Academic Interpreting
SPED 3150 Cognitive Processing
SPED 3100 English/ASL Linguistics
SPED 4320 Sign-to-Voice
SPED 4110 Signed English
Year 4
SPED 4180 Interp Specialized Settings
SPED 4310 Voice-to-Sign
*If necessary: SPED 4740
SPED 4240 (5) Language D/HH
SPED 3130 Community Interpreting
*If necessary: SPED 4740
Year 5
SPED 4740 Ed Practicum (6)
SPED 4760 Comm Practicum (6)
*Preferred semester for practicum experiences