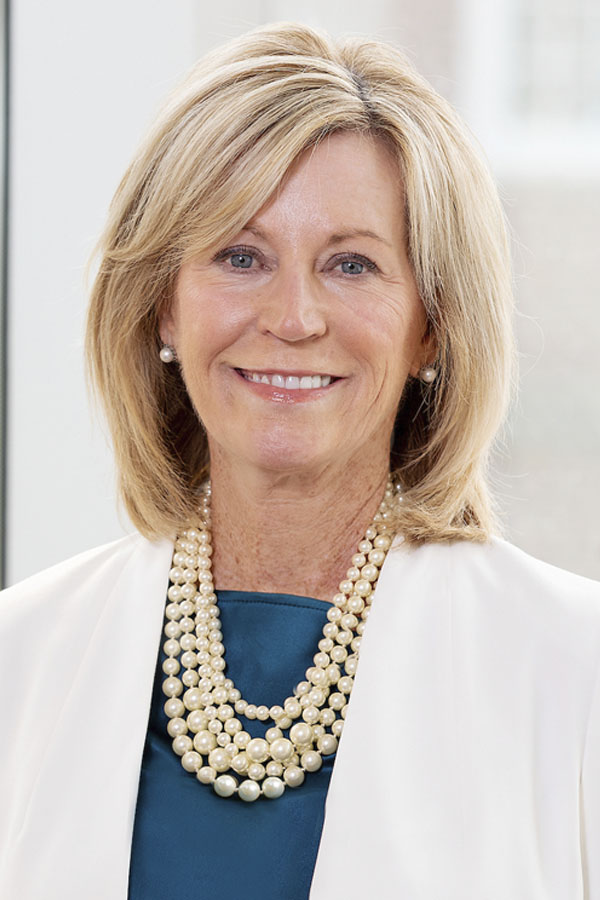 Additional Information
BIOGRAPHICAL INFORMATION
Dr. Nancy Edick was the dean of the College of Education, Health, and Human Sciences (CEHHS) from 2009-2023. Over the course of over 25 years at the University of Nebraska at Omaha (UNO), Dr. Edick has served in a variety of leadership roles. She joined UNO in 1993 as the founding director for Career Advancement and Development for Recruits and Experienced (CADRE), a nationally recognized Christa McAuliffe Award winning teacher induction program. She served as executive director of the Metropolitan Omaha Education Consortium (MOEC) and as a faculty member in the Teacher Education Department. Prior to being selected as dean, she served as acting associate dean of CEHHS. Prior to joining UNO, Dr. Edick began her professional career as a classroom teacher in the Omaha Public Schools.
Under Dr. Edick's leadership, the College's many successes have included moving to a newly designed and renovated Roskens Hall in 2011 and establishing the world's first building dedicated to Biomechanics Research in 2013. Under her leadership, Science, Technology, Engineering and Math (STEM) was the recipient of the first Community Chair in STEM Education, and she serves on the Omaha STEM Ecosystem Foundation Committee. She is also the inaugural recipient of the Lois G. Roskens UNO College of Education, Health, and Human Sciences Deanship and the first women to serve as dean of CEHHS.
Dr. Edick's commitment to the community—especially to youth and public education—is also demonstrated through her work with child-serving organizations, most currently as a board member of Completely KIDS, a member of the Buffett Early Childhood Institute's Nebraska Early Childhood Workforce Commission, and a member of the United Way Women's Leadership Committee. She is also a graduate of the Greater Omaha Chamber's Leadership Omaha.
TEACHING INTERESTS
Culturally Responsive Teaching Strategies
Mentoring Novice Teachers
Instructional Strategies & Lesson Design
Educational Leadership
RESEARCH & CREATIVE INTERESTS
Organizational Collaboration
Organizational Trust
Teacher Induction
Teacher Dispositions
Culturally Responsive Teaching
EDUCATION
2001: Doctor of Education, Educational Administration and Supervision, University of Nebraska at Omaha-University of Nebraska at Lincoln joint program. Dissertation: Investigating Trust in the Mentoring Relationship: The Beginning Teacher's Perspective
1992:  University of Nebraska at Omaha, Masters of Science in Supervision and Administration
1982: University of Nebraska at Omaha, Bachelors of Science in Elementary Education
HONORS
Lois G. Roskens Deanship
American Association of State Colleges and Universities, Christa McAuliffe Award
Order of the Tower, University of Nebraska at Omaha, December, 2004
Phi Delta Kappa Leadership in Education Award
Omicron Delta Kappa National Leadership Honor Society