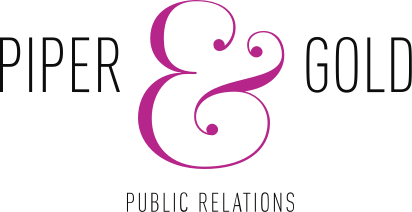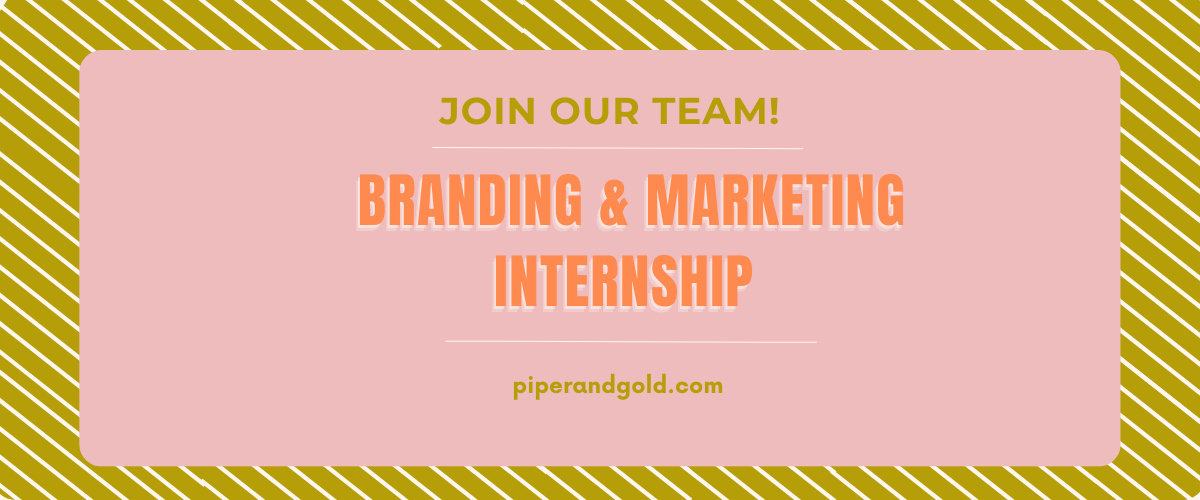 At Piper & Gold, we know we have the power to change our community — and our world — for the better. We show up every day committed to supporting a more just, equitable society through communications.
We produce award-winning public relations work (over 100 awards in the past five years!) with a belief there's always room to improve. At P&G, we're committed to using our skills for good and helping nonprofits, government agencies, associations and small businesses make a difference.
We're looking to add a member to our team with an interest in digital marketing, social media, creative design and brand development. The Branding & Marketing Intern will work closely with our marketing team and play a critical role in the creation and implementation of P&Gs refreshed brand.
P&G is a boutique agency with elite clients who value our work and time. Due to the impacts of the COVID-19 pandemic and the effect it has had on our agency, we have created a remote-friendly environment. While we remain committed to our home state of Michigan, the P&G team is currently working fully remote. This position may work in different formats: fully remote or hybrid. With many of our clients based in Michigan, preference will go to individuals that are looking for a hybrid environment residing in the state of Michigan. For the right candidate, we will consider a permanent remote work arrangement.
We value your time and believe only in paid internships. We're looking for an intern who can work a minimum of 20 hours per week, and preference will be given to those who can commit to at least a full year. The starting rate for our internships is $15 per hour.
Please note that the initial review of applications will begin on Aug. 14. Applications submitted after that date will be reviewed on a rolling basis.
###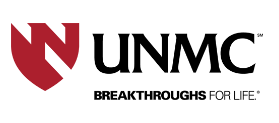 UNMC Department of Orthopaedic Surgery and Rehabilitation

Location: UNMC office/remote (hybrid up to 50%)

Hours: Part-time – flexible (10-20 hours/week and up to 40 hours during breaks)

Pay $15/hour

Email resume to Julie Zetterman at jzetterman@unmc.edu



Position Summary: Communicate department achievements, discoveries, stories, and critical messages to internal and external audiences through department publications, including brochures, newsletters, and the web. Work with faculty and staff to develop stories and promotional copy on time. Responsible for establishing and meeting deadlines, identifying potential stories, researching, interviewing, writing, editing, proofreading, photography and/or coordinating photography, using desktop publishing tools, coordinating production through internal and external suppliers, and maintaining databases.


###
UNO Alumni Engagement Communications Intern
To view or share these positions with someone you know: Visit https://nufoundation.org/careers/.
Title: UNO Alumni Engagement Communications Intern
Location: Omaha office
Hiring Manager: Davina Schrier
Recruiter: Nick Peters
Learn, grow, and develop while helping the University of Nebraska change lives and save lives. Are you a good storyteller that gets excited about engaging UNO students and alumni? Do you want to join a mission-driven organization that is helping to change and save lives through the incredible opportunity of education? Are you passionate about higher education? Do you want a meaningful educational experience, where you can be heard and expand your knowledge, while also making an impact? If so, we invite you to apply for this exciting and meaningful opportunity!
Ways you'll make an impact: Assist the University of Nebraska at Omaha Alumni Association communications team with writing and creating content; developing marketing materials; event photography; and generating story ideas. Assist with planning and developing a new UNO Alumni website. Assist with alumni engagement events and programs. Provide your perspective as a student on various projects advancing the UNO alumni experience. To learn more, please visit the complete job posting.
###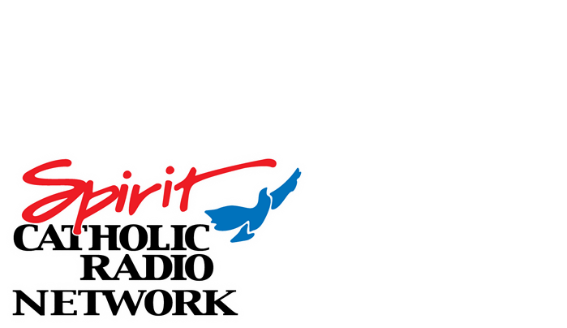 VSS Catholic Communications, Inc.
Spirit Catholic Radio
Internship Position Description
May 2023
JOB TITLE: Summer Programming/Production Internship
HOURS: Typically, Monday through Friday with flexible hours, as needed.
JOB TYPE: Part-time (Minimum of 20 hours/week for up to 12 weeks)
REPORTS TO: Program Director
COLLABORATES
WITH: Production Manager and Morning Show Hosts
DUTIES AND RESPONSIBILITIES:
Daily Production Tasks:

Editing and producing Priests' Mornings Prayers
Editing and dubbing daily Mass
Carting all weekend and any other manually loaded shows
Voicing and producing a variety of spots

Spirit Mornings Show Support:

Researching and typing community spotlights
Emailing guests with reminder emails
Updating the show calendar with detailed guest information
Scheduling 'Good Book Club' segments
Heartland Tour scheduling
Researching topics and guests for future interviews
Tracking guests down for interviews
Listen and aid in selecting new music beds to freshen up the sound of the show
Researching and typing Saint of the Days
Produce and edit the show daily
Record and dub 'Good News Updates'

Programming Support:

Listen to new Catholic radio shows/podcasts and provide feedback
Assisting with remotes (setups, teardowns, etc.)
Board-oping remotes/ball games
Aid with Soundcloud and Z drive cleanup
Other job-related duties as required.

QUALIFICATIONS: Ideal candidate has High school diploma or equivalent required. Must currently be a college student with an applicable major for radio broadcasting, programming, or production. Must have outstanding interpersonal and communications skills, both oral and written, with an ability to effectively relate to donors, guests and clergy. The candidate must be professional in appearance, be highly organized and detail-oriented; must work well independently, as well as, in a team environment. Ability to take direction, meet deadlines, and honor commitments in a time sensitive environment. Ability to remain calm under pressure, maintaining a pleasant, courteous, professional demeanor in high-stress situations. Must be able to work under pressure and adhere to deadlines.
COMPENSATION:
$11-12/hour (Dependent upon prior experience)
Creative, collaborative and faith-filled environment
Ability to work alongside and learn from the best in the business
Recognition and reward for outstanding performance
TO APPLY:
Send resume, letter of interest, three professional references, and a link to your Facebook/Twitter/Instagram to:
Jeb Eischeid
Program Director
Spirit Catholic Radio
13326 A Street
Omaha, Nebraska 68144 Or e-mail to jeb@kvss.com
All résumés and general inquiries will be retained for a maximum of 1 year. Only qualified applicants will receive an interview due to the high volume of applications expected.
##
New Jobs/ Internships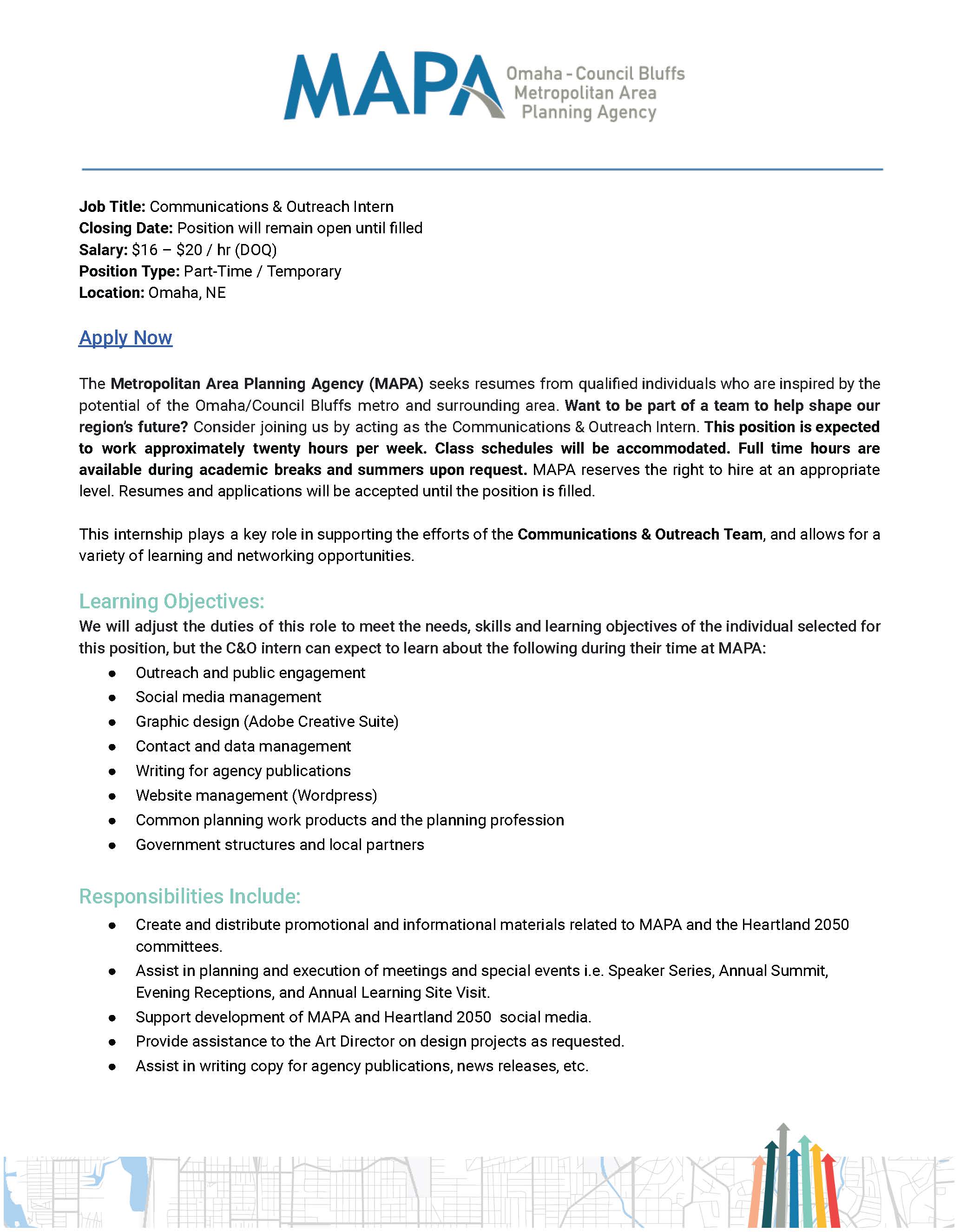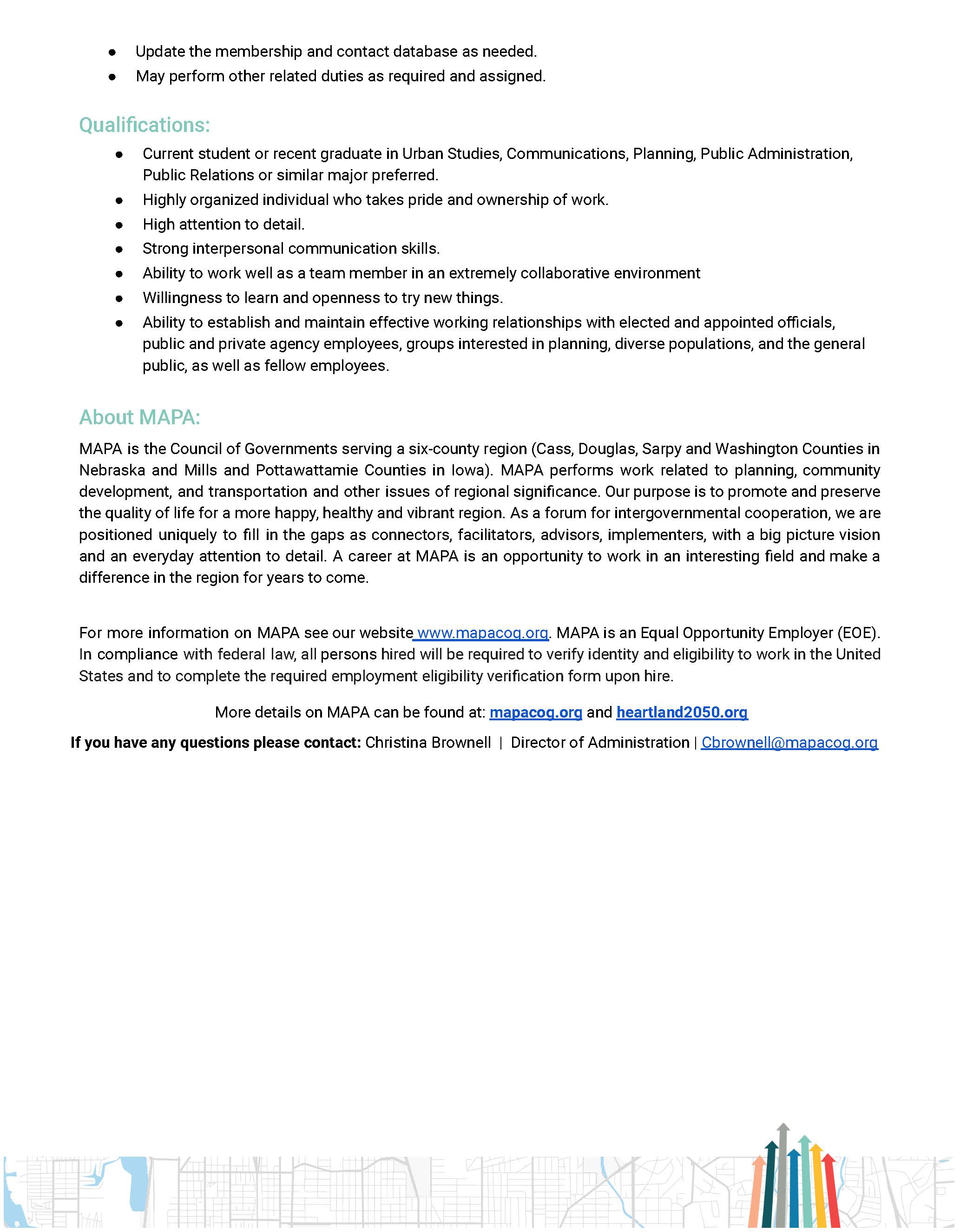 ###

Marketing and Communications Internship
The Marketing and Communications Intern will work with artists, community partners, neighborhood groups, schools, and businesses throughout Omaha to increase awareness of the Omaha Mobile Stage and youth talent show program.
Specific duties: The Marketing and Communications Intern will work directly with community partners to develop and implement a communications, outreach and marketing plan for hosting a "youth talent" show on the Omaha Mobile Stage. The final product will be distributed to schools, neighborhood associations and community groups, and made available online.
Additional duties include: attending talent show events and planning meetings; collecting information to market OMS events within neighborhoods and regionally; taking event photos; producing content for social media; and updating community calendars.
In-person or virtual: Both
Expected weekly hours: 10-15 hr/week, flexible.
Eligibility requirement: Open to current college students or recent high school graduates only.
Compensation: $500 semester stipend
Transportation: Must be able to provide your own transportation to live event locations in North, South and East Omaha. Bus passes will be provided as requested.
How to Apply: To apply, send your resume, 2 writing samples and at least 1 reference to oms@livable.org, attn: Kaylea Kuhlman, Communications and Events Manager, Partners for Livable Omaha.
Rolling deadline.