The School of Communication offers a Master of Arts degree emphasizing a blend of broad theoretical and methodological instruction and application of the communication discipline.
By exploring various communication phenomena through both our Core classes and a variety of elective options either on-campus or online, students work towards the completion of final their thesis or project in preparation for personal and professional successes after graduation.
School of Communication graduate faculty offer an impressive blend of academic and professional experiences. Our award-winning and nationally-recognized faculty are actively involved in the discovery of new knowledge through publication in top scholarly journals, published books, community outreach, and conference presentations. The faculty seek to cultivate students' breadth and depth of knowledge about communication, as well as foster a spirit of free investigation.
Learn more about the School of Communication's MA Program:
---
Graduate Certificates
Other Information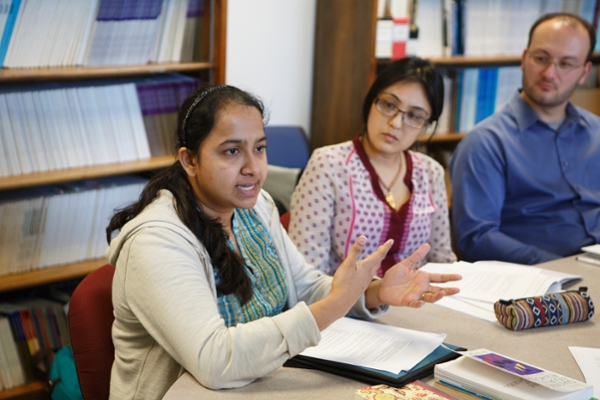 Small class sizes offer ample opportunity for theoretical discussion and scholarly debate.