Graduate Program Overview
The School of Communication offers a Master of Arts degree emphasizing a broad theoretical knowledge of speech and mass communication.
Graduate students achieve in-depth understanding of communication processes and effects and acquire the skills needed to conduct original research and grow professionally. Graduate faculty members offer an impressive blend of both academic and professional experience. Our faculty are actively involved in the communication field through publication of new research in top scholarly journals and ongoing partnerships with national and international professional organizations.
Admission Procedures and Policies
Graduate Certificates
Graduate Teaching Assistantships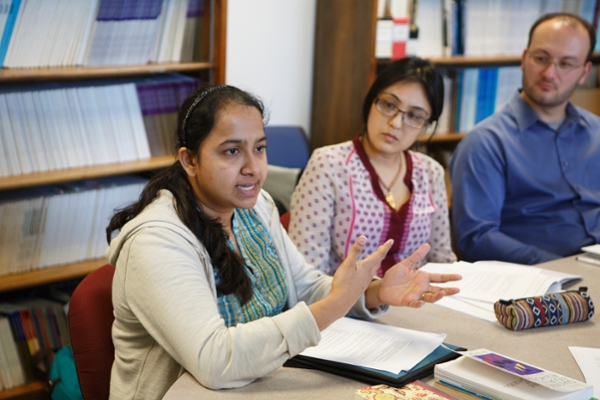 Small class sizes offer ample opportunity for theoretical discussion and scholarly debate.