The School of Communication offers a Master of Arts degree emphasizing a blend of broad theoretical and methodological instruction and application of the communication discipline.
Mission
The program provides a learner-centered, flexible, and dynamic environment designed to help students pursue their career goals—whether that's obtaining professional employment, preparing for a career in higher education, or for upskilling within their current profession.
Vision
We aspire to offer an empowering educational experience through exceptional faculty who are committed to cultivating students' breadth and depth of knowledge about communication. We strive to foster a spirit of inquiry, meet individual student goals, and prepare students for professional and personal success.
Learn more about the School of Communication's MA Program:
Graduate Certificates
Other Information
Contact Dr. Roma Subramanian for more information:
Email: rsubramanian@unomaha.edu
Phone: 402.554.2600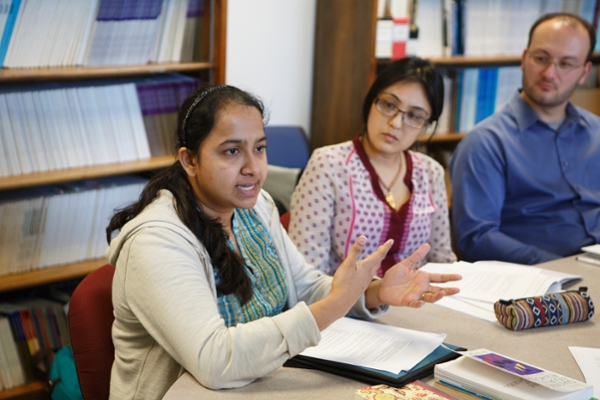 Small class sizes offer ample opportunity for theoretical discussion and scholarly debate.