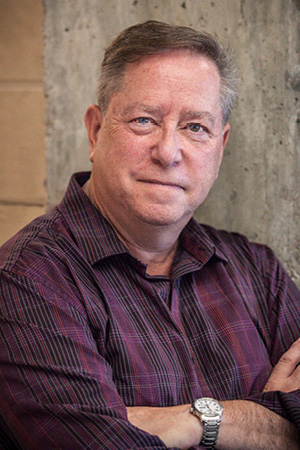 email:
office:
office phone:
fax:
402.554.3436
Additional Information
Biography
A frequent guest artist at the University of Nebraska at Omaha, Scott joined the graduate faculty of the Department of Theatre in 2004, becoming Chair in 2009. At UNO he has directed Marat/Sade, Top Girls, Into the Woods, Smash!, Arabian Nights, Man of La Mancha, his adaptations of Much Ado About Nothing and Aristophanes The Birds, the premiere of Hippie Doctor, Noises Off, Assassins, Titus Andronicus, The Cripple of Inishmaan, Our Town, Dracula, The Secret Garden, Dogfight, and the premiere of A War of Roses: Foreign Flames.At UNO he played The Mayor in Jeffrey Hatcher's adaptation of Gogol's The Government Inspector, Gaston in Picasso at the Lapine Agile and Phil Hogan in Moon for the Misbegotten. Scott's production of The Playboy of the Western World was selected to perform at the KCACTF Region 5 Conference.
 
In 2009, Scott represented UNO at the PO Saule Festival of university theatre at Siauliai University, Lithuania. He returned for the first International Festival a year later, with 8 UNO Theatre students and one alumnus to perform American Scene, a collage of 100 years of the work of American playwrights. He returned with students for 3 more festivals, and was a guest artist/educator in 2014, directing SU students in a production of Thornton Wilder's Our Town. 
 
Originally from Brooklyn, NY, Scott received a Bachelor of Arts in Theatre from the State University of New York, Geneseo, and a Master of Fine Arts in Acting from Cornell University. He helped create a flourishing theater program at Willamette University in Salem, Oregon, and has been a guest artist at high schools and colleges across the United States, including the Universities of California, Minnesota, Nebraska, Wisconsin and New York.
 
Scott was a founding member of the Dakota Theatre Caravan, a theatre collective that created plays about and for the people of the rural Plains. For eight seasons he was a resident actor/director at Actors Theatre in St. Paul, where he also worked as a playwright and Education Director. Scott produced and performed the play Minnesota by George Sand at the Edinburgh International Festival, produced and directed his adaptation of Shakespeare's A Midsummer Night's Dream in the Twin Cities, and was associated with the Playwright's Center in Minneapolis where he worked on the development of original scripts as director, dramaturg and actor. He was also in seven seasons of workshops and performances of developing plays in the Midwest Playlabs.
 
Under Scott's ten-year artistic leadership from 1993 to 2002, Madison Repertory Theatre grew in reputation and programming as a professional regional theater, including expanding its main-stage, outreach, education, and play development programs. Playwrights taking advantage of the latter program included Jeffrey Hatcher, Buffy Sedlachek, Patty Lynch, Marie Kohler, Ann Schulman, Martha Boesing, James DeVita and Richard Kalinoski. During his tenure Madison Rep premiered James DeVita's adaptation of The Three Musketeers, Jeffrey Hatcher's comedy What Corbin Knew, Scott's translations of Ibsen's A Doll's House and Moliere's The Miser, as well as the musical 'tis the season.
 
Scott has directed over 160 productions including Shaw's Misalliance, Fugard's My Children, My Africa, The Importance of Being Earnest, Marat/Sade, the operas Madame Butterfly and Don Giovanni, Comedy Of Errors, as well as premiere productions of plays by Lee Blessing, Jon Klein, Martha Boesing, and Steven Dietz. He has assisted playwrights in the development of many works, including David Feldshuh's Miss Ever's Boys. At Madison Repertory Theatre his directing included A Streetcar Named Desire, Miss Evers' Boys, The Mystery of Irma Vep, Dancing At Lughnasa, Six Degrees of Separation, Private Lives, Oleanna, Who's Afraid of Virginia Woolf, A Month In The Country, All In The Timing, Three Tall Women, Beast On The Moon, Cat On A Hot Tin Roof, Master Class, The Man Who Came To Dinner, The Cripple of Inishmaan, and Art. As Associate Artistic Director for the Nebraska Shakespeare Festival he directed Julius Caesar, The Winter's Tale, Hamlet, The Tempest, Richard III, Othello Antony and Cleopatra, Love's Labour's Lost, King Lear and Macbeth.
 
Recent directing assignments include Civilizing Lusby, A Walk in the Woods, At the Vanishing Point and Waaxe's Law for the Great Plains Theatre Conference, and Mauritius, Becky's New Car and Heroes for the Nebraska Repertory Theatre.
 
As a

 

member of Actors Equity Association, Scott was the Twin Cities Liaison for AEA from 1987 to 1992. Favorite roles include Henry in The Real Thing, Trigorin in The Seagull, Henry Higgins in both Pygmalion and My Fair Lady, Felix in The Odd Couple, Colm in Sea Marks, Captain Hook in Peter Pan, and Shakespeare's Mercutio, Shylock, Touchstone, Benedick, Dromio, Edgar, Adam, and Hamlet.  He is also a member of the Stage Directors and Choreographers, the American Federation of Television and Radio Artists and the American Association of University Professors.
Artist's Statement
When President Kennedy said that everyone should participate in sports and have the opportunity to see art, perhaps he did a disservice to America.  It is a participatory involvement in the arts that is most valuable. There is a substantial body of research supporting the idea that participation in the arts increases the ability to learn, as well as the enjoyment of life.

Quantifying the value of arts education would be endless. The performing arts tests one's limits, encourages exploration of the unknown, challenges the intellect, combines skill and instinct, requires collaboration, celebrates both the individual and teamwork, and demands punctuality and discipline. Without an audience, the performing arts are half-complete.  It is this communal sharing of our common humanity that puts live performance in a unique place within our society. It creates a social consciousness that transcends preconceived borders.

Universities offer multiple levels of engagement with the arts.  University performances and courses give its community a depth of experience and exploration unavailable elsewhere.  The breadth of scholarship in an undergraduate liberal arts setting can spur exciting projects that bring together the particular expressiveness of music, theatre, art, dance and language.  Collaborations can reach beyond these three disciplines to partnerships in the humanities, natural sciences and social sciences creating infinite possibilities of thematic events that can respond to our changing world.
Research and Creative Activity Interests
Directing, acting, playwriting, cultural theory, dramaturgy, Shakespeare, film history, international exchange
Education
BA in Theatre, State University of NY, Geneseo
MFA in Acting, Cornell University
Scheduled Teaching
Directing I, Directing II, Acting II, Voice for the Actor, Shakespeare on Film: The Art of Interpretation, Oral Interpretation of Literature, Advanced Acting: Post-Realism, Graduate Seminar: Contemporary Theatre Aesthetics, Graduate Seminar: Theatre in Our Community, Introduction to Theatre, Advanced Project in Theatre: International Exchange, Pain and Pleasure:

 

The Films of Alfred Hitchcock.
Recent Activity (Selected Highlights)
- Great Plains Theatre Conference, Conference-Related, 2006 – Present production director, script reader, playwright respondent, University student and faculty personnel connector.

- Actor, Dialect Coach, & Dramaturg, Indecent, BLUEBARN Theatre.