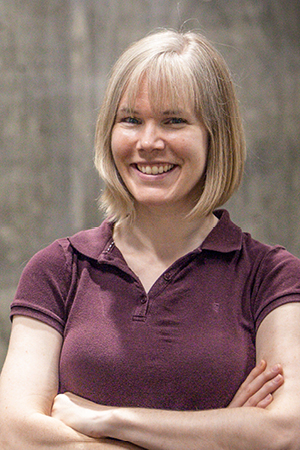 Bridget Sandhoff
Associate Professor
Unit Coordinator, Art History & Art Education
Art History
---
email:
office:
office phone:
fax:
402.554.3436
Additional Information
Office Hours
Monday/Wednesday 9 a.m. - 11 a.m.
Tuesday/Thursday 10 a.m. - 12 p.m.
Biography
Bridget Sandhoff is a native of northwest Iowa and studied at The University of Iowa under the supervision of Dr. Richard D. De Puma. She received her Ph.D. in 2007, writing her dissertation on androgynous imagery in Etruscan art. Along with the Etruscans, she also specializes in the art of Egypt, the ancient Aegean, Greece and Rome. Her minor areas include western medieval art (e.g., cult of the saints and Gothic architecture) and the arts of Asia. She teaches the ancient and medieval art courses in the department. Before arriving at UNO, she taught at Knox College, University of Missouri-St. Louis and the University of Texas at Tyler.
Research Statement
My research addresses several aspects of gender in Etruscan society as well as the rest of the ancient Mediterranean: androgyny, nudity, sexuality, beauty, the role of men and women and identity formation. In particular, my work explores the multiple ways that gender is visualized, especially on Praenestine cistae, engraved bronze mirrors and bronze implements. I am specifically interested in the athletic female body in antiquity, its implications and female "participation" in athletics. This scholarship has led to other areas of exploration such as female aesthetics in Etruria, Etruscan female adolescence, male/female relationships, the expression of love and the reception of and interaction with this imagery.
Education
PhD, University of Iowa
Scheduled Teaching
Survey of Western Art, Ancient Art History, Late Medieval Art