Concentration in Risk Management
Overview
The concentration in Risk Management is designed for those who want to enhance their careers by gaining an understanding of how to identify and manage various types of risk.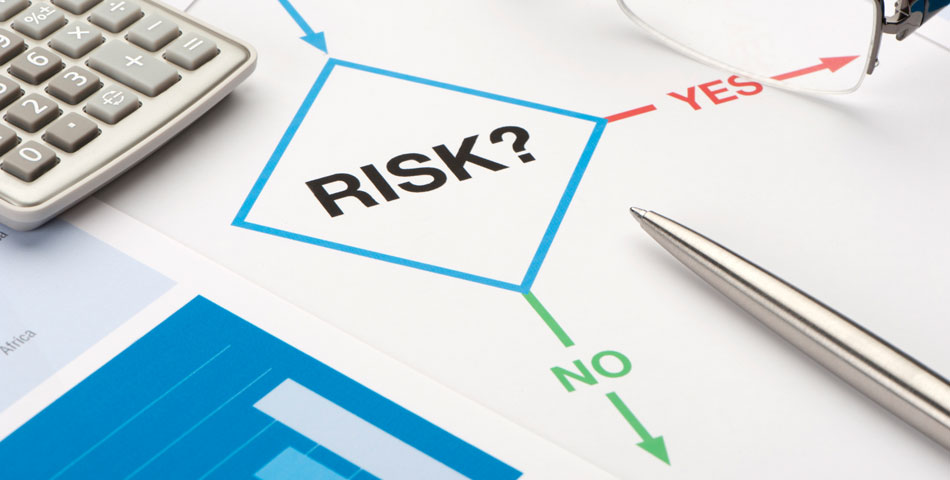 Program Structure
In addition to the 24 credit-hour MBA core curriculum, a concentration in Risk Management requires completion of the course work below.
A concentration shall include at least nine (9) credit hours to be completed from at least two academic departments.
Course Code
Course Title
Description
Credits
                             Select two (2) courses from the list below:
BSAD 8540
Multinational Financial Management

The focus of this course is on multinational financial management as viewed and practiced by the multinational firm and on current developments in international financial markets, including global banking.  Familiarity with certain areas of the firm's environment, such as the international monetary system, the European Monetary System, and determination of exchange rates under alternative regimes, is essential to the international financial manager.

Prereq: BSAD 8630. Not open to nondegree students.

    3
BSAD 8576
Investment Management for Financial Analysts

This course provides critical knowledge needed for students pursuing a career in investment management. The topic areas bridge academic theory, current industry practice, and ethical and professional standards and comprehensively address the areas assessed in the Chartered Financial Analyst examinations. (Cross-listed with FNBK 4570)

Prereq: Graduate Standing

    3
                                      Select one (1) course from the list below:
ACCT 8210
Financial Accounting Theory

The development of accounting, current accounting theory and present controversies and suggested theory and practice.

Prereq: ACCT 3040. Not open to nondegree students.

    3
ACCT 8230
Management Accounting Issues

An analysis of information to assist managers in determining successful strategies, developing those strategies into plans and controlling operating activities to achieve strategic goals.

Prereq: ACCT 3050. Not open to nondegree students.

    3
ACCT 8280
Seminar in Acct Information Systems 

This course examines current topics in Accounting Information Systems (AIS), how AIS contributes to business effectiveness and ineffectiveness, and the interaction between AIS and human decision-makers

Prereq: MBA students must have successfully completed BSAD 8110 or its equivalent.

    3
ISQA 8530
E-Commerce Security 

The course will integrate concepts, principles, and technologies from business, telecommunications, and computer science to identify, understand, and propose solutions to the security threats to e-commerce.

Prereq: CIST 2100 and ISQA 8310. Not open to nondegree students

    3
ISQA 8580
Security Risk Mgmt & Assessment 

The purpose of this course is to prepare the student for managing information security at the organizational level. This course will combine concepts from strategic management, decision science and risk analysis to prepare the student to integrate security issues into an organizational strategic planning process.

Prereq: ISQA 8060 & ISQA 8540 or equivalents. Not open to nondegree students

    3
ISQA 8820
Project Risk Management

This course will cover project risk management, i.e., the process of measuring or assessing risk in projects and then developing strategies to manage the risk. The topics covered in detail will include: Risk Management Planning, Risk Identification, Quantitative Risk Analysis, Qualitative Risk Analysis, Risk Response Planning, and Risk Monitoring and Control. Students will learn how to apply and use the tools and techniques needed to perform these project management tasks. A collection of readings on risk management from the empirical literature coupled with risk management standards from organizations such as IEEE and the Project Management Institute (PMI) will be used to provide the student with an excellent foundation in risk management and control.

Prereq: ISQA 8810 or permission of instructor.

    3
Our Campus. Otherwise Known as Omaha.
The University of Nebraska does not discriminate based on race, color, ethnicity, national origin, sex, pregnancy, sexual orientation, gender identity, religion, disability, age, genetic information, veteran status, marital status, and/or political affiliation in its programs, activities, or employment. Learn more about Equity, Access and Diversity.
scroll to top of page