ISSUED: (Friday, February 22, 2019 13:55 PM)
SEVERE WEATHER ANNOUNCEMENT
For Saturday, Feb. 23: all on-campus classes are canceled, and campus buildings will be closed. Scheduled activities, unless otherwise noted, are also canceled.
More Information
CLOSE

X
Human Resource Management
Concentration in Human Resource Management
Overview
The Human Resource Management concentration prepares students to manage human resource functions including employee recruitment, selection, retention, development and compensation.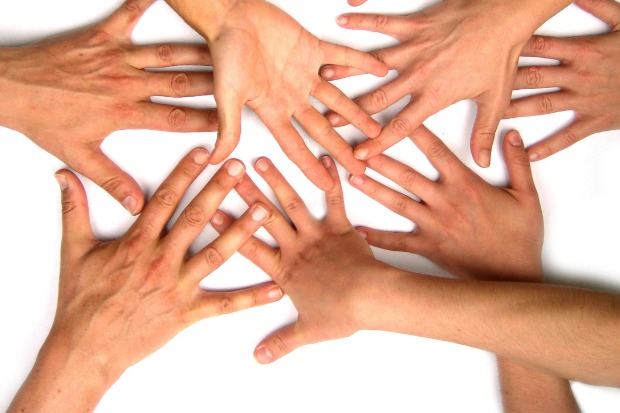 The graduate courses required for this concentration address both theory and application from the fields of Communication, Psychology, and Business.
Program Structure
In addition to the 24 credit-hour MBA core curriculum, a concentration in Human Resource Management requires completion of the course work below.
A concentration shall include at least nine (9) credit hours to be completed from at least two academic departments.
Course Number
Course Title
Description
Credits
BSAD 8320

Seminar in Human Resource
Management (Required)

Extensive treatment of the relevant developing theories and coverage of certain new methods, techniques and procedures that relate to personnel administration and human resource management. Efforts are made to select and present material to illustrate the practical, applied aspects of resource management and personnel administration, as related to human problems in organizations.

Prereq: Graduate

    3
                                    Select two (2) courses from the list below:
BSAD 8300
Organization Theory & Design

A study of theories and guidelines for enhancing organizational effectiveness by matching an organization's structure to its environment, strategy, technology and size.

Prereq: Graduate

CMST 8156
Corporate Training and Development

This course introduces students to the process of designing communication training programs and workshops for a variety of professional settings. It provides students, especially those who are prospective trainers and/or consultants, with experiential and cognitive knowledge about needs assessment, adult learning, communication training research, objectives writing, module design, interactive delivery methods and program evaluation.

PSYC 8316

Psychological & Educational
Testing

The use of standardized tests in psychology and education is considered with special regard to their construction, reliability and validity.

    3
PSYC 8636
Organizational Psychology

This is a survey course which will cover the major concepts, theories and empirical research related to organizational psychology. Specific topics will include: work motivation, leadership, decision making and job satisfaction as well as more recent trends such as cultural diversity, work teams, work-family and quality issues.

Prereq: Admission to a graduate program or graduate certificate program.

    3
PSYC 8646
Personnel Psychology

A survey of psychological principles, theories and research related to personnel issues. Course includes discussion of personnel selection,  performance appraisal, recruitment, training and health and safety.

Prereq: Admission to a graduate program or graduate certificate program.

    3
PSYC 9630

Leadership Theories &
Research

The purpose of this course is to provide the student with a thorough review of the theories and research in the area of leadership. Theories reviewed will be those that focus on the role of the individual in effective leadership, the role of the situation, and the role of the followers. Special attention will be given to the psychological theories of leadership. The application of leadership research and theory to areas such as selection and training will also be review.

Prereq: Admission into the psychology graduate program or graduate standing and instructor permission.

    3
Our Campus. Otherwise Known as Omaha.
The University of Nebraska does not discriminate based on race, color, ethnicity, national origin, sex, pregnancy, sexual orientation, gender identity, religion, disability, age, genetic information, veteran status, marital status, and/or political affiliation in its programs, activities, or employment. Learn more about Equity, Access and Diversity.
scroll to top of page