UNO Religious Studies Partners on International Conference
The Religious Renewal in Times of Crisis conference will be held in Israel, April 23-28.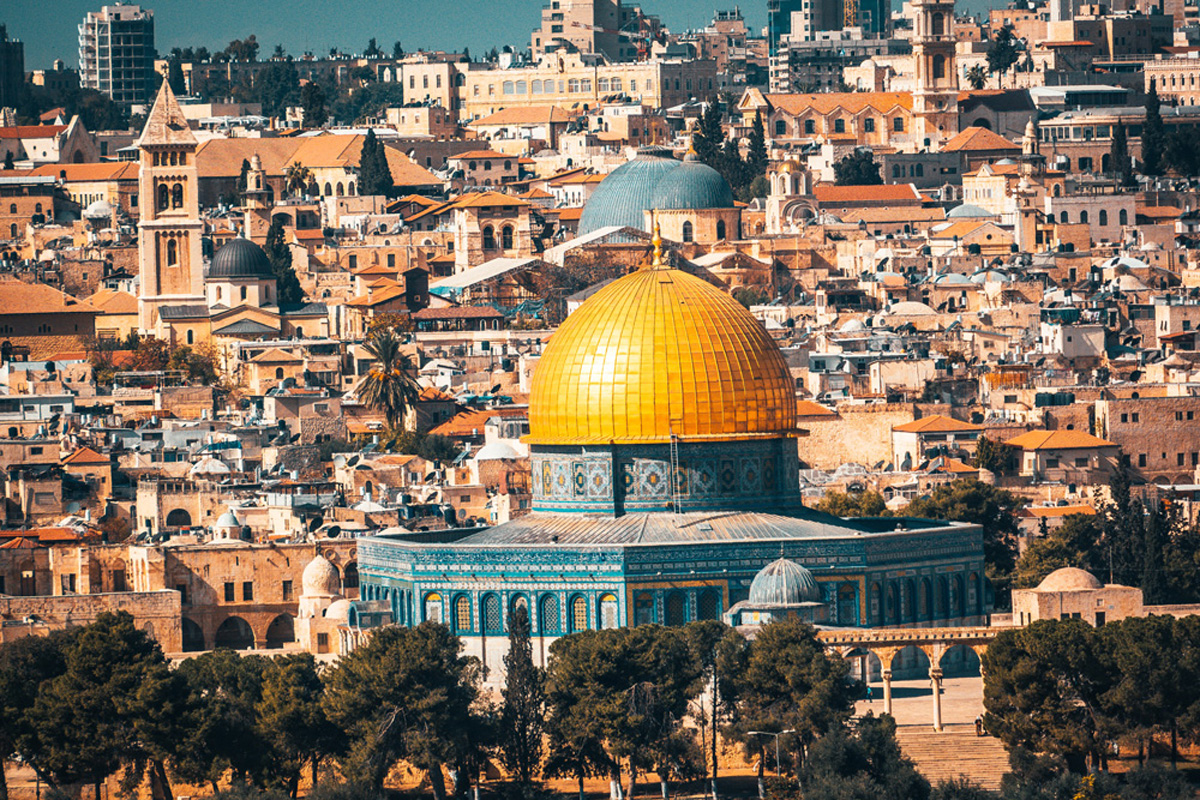 UNO Religious Studies, in partnership with the Tri-Faith Initiative of Omaha, will convene an international research conference at the Tantur Ecumenical Institute in Jerusalem, April 23-28, 2023. This will be the second in a series of conferences on the topic of religious and cultural renewal. The first was held in Japan in 2019 at UNO's sister institution, Shizuoka University and centered around work on the ethics of renewal published in Japan one hundred years ago by the European philosopher Edmund Husserl.

In this second conference, "Religious Renewal in Times of Crisis," there will once again be a cross-cultural focus. Scholars will present work on historical Jewish, Christian, and Islamic renewalist theologies and movements with special attention being given to how these have impacted Jerusalem and the Holy Land. Conference organizers are particularly interested in how "returning to the past" justifies religious and political action. A wide variety of renewalist groups will be addressed including religious revivalists, restorationists, primitivists and fundamentalists in addition to political movements seeking national re-birth and cultural heritage activists.
Curtis Hutt, UNO Religious Studies faculty member and conference organizer, says the primary aim of bringing together international experts is to produce an academic volume on comparative religious renewal.
"Renewalist groups exist across the globe, from Japan to Jerusalem to Omaha," Hutt says. "Our conference series is unique insofar as it attempts to not only understand and compare various renewalist philosophies, theologies, and political strategies but also the dynamics of specific renewalist groups in times of crisis."
One key research question related to interfaith studies is how religious groups interact with others in times of crisis. Scholars coming from three different continents and nine countries will join local scholars from the Middle East.
Several faculty from the University of Nebraska at Omaha will be presenting their work at the international conference including Paul Williams (Religious Studies), Ramazan Kilinc (Political Science), and Martina Saltamacchia (History).
UNO Religious Studies will also be hosting two annual lectures at the international conference — the Rabbi Sydney and Jane Brooks Lecture and the Shirley and Leonard Goldstein Lecture on Human Rights. The Brooks Lecture will feature Rabbi Aryeh Azriel, the longtime leader of Temple Israel and founder of the Tri-Faith Initiative. Reza Aslan, the famous religious studies expert as well as Emmy and Peabody nominated producer, will give the Goldstein Lecture. Each will be recorded and made available to not only international but Omaha audiences.
International academic institutions represented at the conference include: University of Nebraska at Lincoln, University of North Carolina at Chapel Hill, University of Toronto, University of California at Irvine, Seton Hall University, Denison University, Malmö University, Sankt Georgen Jesuit College, and Hong Kong University of Science and Technology. Individual scholars from local academic institutions and representatives of Jewish, Christian, and Islamic communities from Jerusalem and its surroundings will also present their work.