UNO Experience Leads Student to Biomedical Physics Research
published: 2022/09/20
contact: Nalleli Zermeno - College of Arts and Sciences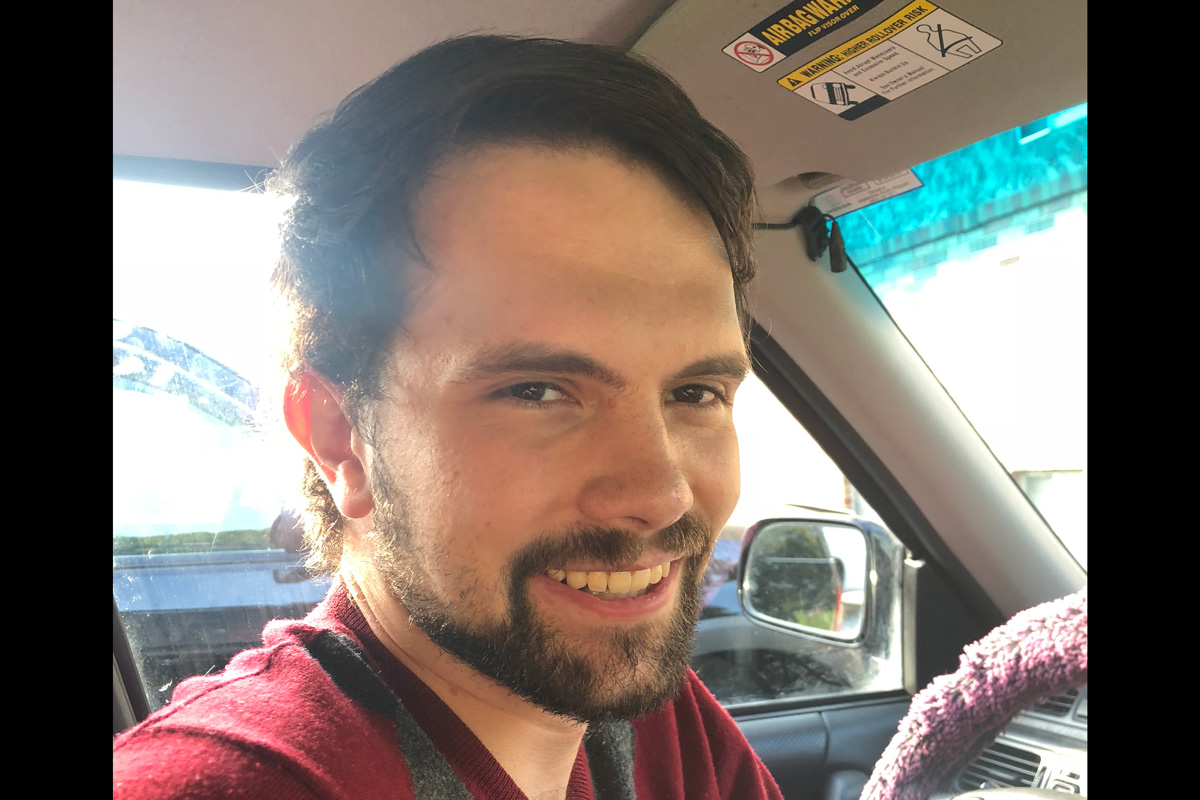 Liam Yourston, a UNO alumnus, credits the
UNO Department of Physics
with helping him discover a love for biomedical physics. He graduated in December of 2020 with a double major in Mathematics and Physics, and following graduation, stayed on at UNO for a few more months to continue developing and publishing new research in physics while building connections in his field.
Born and raised in Bolivia, Yourston moved to Nebraska with his brother as a teen to join his dad who lived in Omaha. They originally chose to attend UNO for the in-state tuition, but Yourston found an excellent program to match his interests.
His family sparked an initial love for science, and Yourston says "my grandfather, he told me all the facts about the solar system and the planets." His interest in physics started in middle school, with the internet just a touch away, Yourston found himself immersed in the many science videos online including Minute Physics and PBS Space time.
"I got really into it," Yourston says. A lot of these channels talked about just crazy stuff that you don't learn in high school."
Inside the UNO Department of Physics, he was able to dive deeper into these interests and formed relationships with inspiring faculty. Eventually he met
Alexey Krasnoslobodtsev, Ph.D.
, and Yourston described meeting him as the turning point that introduced him to biomedical physics.
"Biomedical physics was kind of like this new in-between field, and you could use some of the tools and physics to model things in biology," Yourston says. "I decided to switch my concentration and became a physics major with a concentration in biomedical physics. I loved it, so decided to make that the Ph.D. program I applied to."
He started his research with Professor Krasnoslobodtsev back in 2018, focusing on silver nanoclusters and exploring how they could be used to detect RNA from a small sample in a fraction of the time a PCR test would usually take. PCR (polymerase chain reaction) tests are used to detect and diagnose infectious diseases and genetic changes by finding the DNA or RNA of a pathogen or abnormal cell sample. This method had the potential to reduce the time of a PCR test from 73 hours to a matter of minutes.
Yourston has published five papers with Professor Krasnoslobodtsev so far and has one more currently in preparation to be submitted to the highly ranked journal, "Nanoscale".
"I want to discover something new, something no one's thought about before," Yourston says. "In physics, that turns out to be a very, very difficult task, but in biophysics — like in my lab with Dr. K — I'm doing that and publishing papers on topics that no one's published before."
Presently his plans are to complete his doctoral degree and continue to do research.
Yourston started a Ph.D. program at the University of Michigan where he would like to continue his research in nanoparticles.
His advice for current Physics majors: "Study hard and try to figure out what the symbols mean. It's a lot of symbols," Yourston says. "You'll be working and collaborating with people that are just as fascinated by these topics as you are. And that's just a relief because I went from being the weird kid in high school to being the perfectly normal one."