Course Spotlight: Public Health, Religion, and Human Rights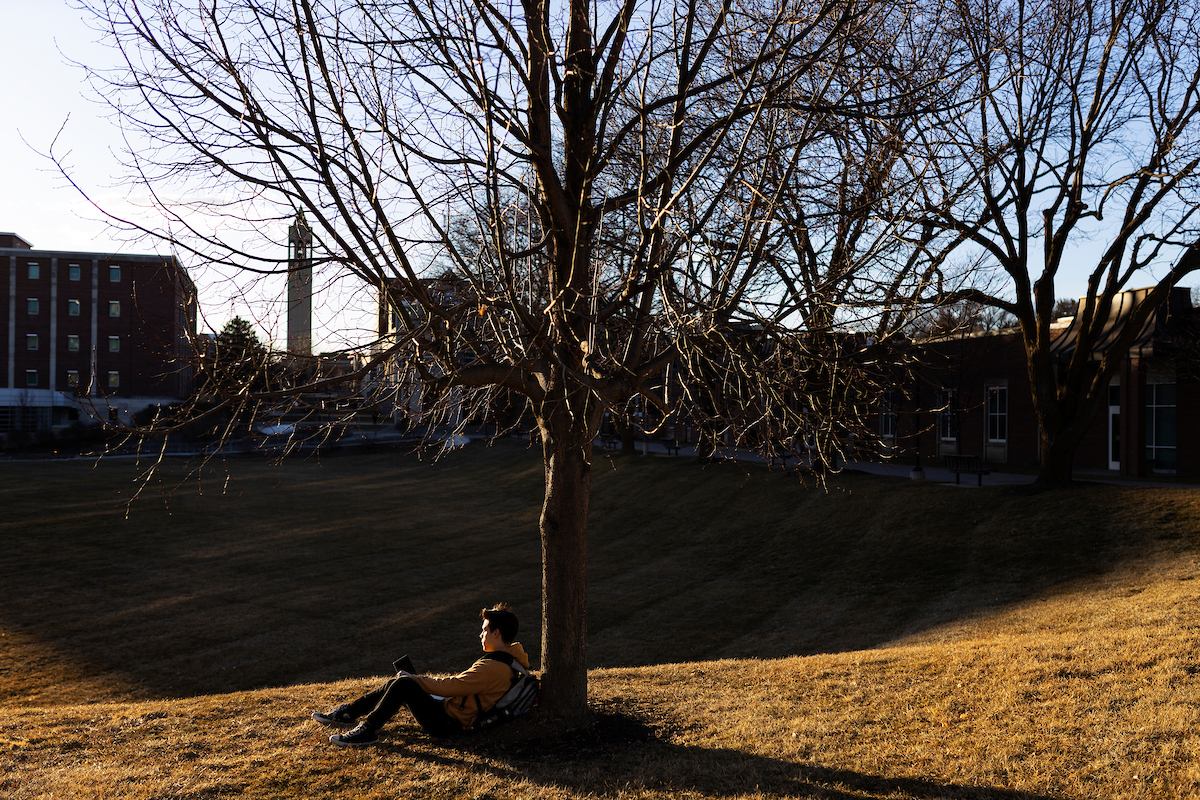 Dr. Laura Alexander, MA in Critical and Creative Thinking (MA CCT) faculty member, recently answered some questions about her Fall 2022 course CACT 8060/RELI 3500/RELI 8900/INST 4140: Public Health, Religion, and Human Rights. The course supports the Health and the Environment and Ethics and Values concentrations in the MA CCT.
What can MA CCT students expect to learn in your class?
In Public Health, Religion, and Human Rights, students will learn about both local and global public health issues, how human rights and public health intersect, and how religious traditions address both health and human rights.
To take just one example, in one week of the course, we consider the impact of HIV/AIDS on the global understanding of public health and human rights. While human rights hadn't been completely ignored in public health discussions prior to the HIV/AIDS epidemic, the epidemic did serve as an inflection point. Public health and human rights advocates began to much more clearly recognize and focus on the role that rights violations and social discrimination played in the spread of disease and poor health outcomes. We also talk about how religious communities, especially in the United States, thought about and acted in response to the HIV/AIDS epidemic: many religious leaders and communities viewed the disease as a punishment for sin, which made it much more difficult for people who became ill with HIV and their advocates to draw public attention and sympathy to the suffering that people were going through, and therefore to advocate for research funding and better treatments.
At the same time, at least a few religious communities became sources of support and advocacy for HIV-positive folks, including for members of the LGBTQ+ community who were HIV-positive. A few nuns, priests, pastors, and others provided spiritual counseling and support to HIV-positive patients at a time when many of their own family members wouldn't visit or touch them. So, while the actions of religious communities on the whole contributed to stigma around HIV/AIDS and the slowness of the medical public health apparatus in the U.S. to develop treatments, some religious communities and individuals were inspired by their beliefs to support patients who were both ill and, often, isolated.

From a skills perspective, students are asked to write both short and long papers, to contribute to class discussion, and to give a video presentation. I work with students to develop these papers and presentations, so they have the opportunity to reflect on and improve their written and verbal communications. MACCT students also have the option of interviewing a practitioner as one of their assignments, which is often of interest to students who wish to engage closely with the field of public health, and/or to improve their knowledge and skills in connecting to community members and professionals.
How does the course material inform the Ethics & Values and Health & the Environment concentrations?
This course incorporates discussion of ethical theories and values in its discussion of public health, religion, and human rights. We talk about the ethical perspectives of different religious traditions in their approach to health; for example, how Buddhist thought on interconnectedness and impermanence might impact communities' ideas about illness and death, or understandings of what it means to act compassionately. We also talk about some of the main ethical principles that inform public health practitioners' and clinicians' approaches to healthcare, such as patient autonomy, benevolence in care, and justice.

Public health is deeply connected to environmental conditions, both the natural and the social environment. In the course, we discuss how the natural environment and humans' treatment of it can lead to better or worse public health outcomes, and we also talk about how religious ideas impact people's thought and actions regarding the natural environment. For example, we look at how climate change leads to new diseases (or greater prevalence of disease in certain geographical areas). We also take case studies that describe how religious teachings can sometimes lead to environmental degradation, as well as how community leaders have worked with and organized religious groups to engage in environmentally friendly practices.
Why might this course appeal as an elective to students in other MA CCT concentrations, like Organizational Science and Leadership?
Students in this course learn basic history and teachings of religious traditions, which is an important area of knowledge for anyone in our increasingly connected and pluralistic world. Understanding something about the thoughts and practices of one's Muslim, Buddhist, Christian, agnostic, spiritual-but-not-religious, Jewish, Native American, and other neighbors is incredibly valuable as people engage with others in the workplace, in your local community, and in your civic life.
Having a basic understanding of values and ethical theory is also important for folks who are communicating with others and making decisions in the workplace or anywhere else; nearly all of our decisions involve value judgments in one way or another, and this course will give students language and categories to more clearly and carefully think about the communities they're part of and the decisions they're asked to make.
Finally, public health is connected to many different aspects of our society and lives. The business decisions you make are likely to impact someone's health, and your health is impacted by many things — technology, the organization and expectations of your workplace, the policies of your local, state, and national government, the air and water and soil where you live. Students can better care for and advocate for their own health and the health of others if they understand the basics of public health debate and policy, including the role of human rights and religion in those debates and policies.
What do you enjoy most about working with students in the MA CCT program?
MACCT students are focused and passionate about their areas of study, and they're open to understanding new ideas and perspectives. I appreciate that students in the program really do think both critically and compassionately about their own and others' perspectives. They make an effort to understand arguments, even if they don't agree with them, and to recognize the humanity of folks who are arguing from various perspectives; but they're also willing to express their disagreement and to offer critique of poorly-sourced or weak arguments. I've received constructive critique from students of my own statements and of the arguments made in course materials, and it has been both enlightening and energizing. MACCT students often come from a variety of backgrounds with fascinating life experiences, and they're able to bring those experiences and knowledge to inform our class discussion. I learn so much from the students and am extremely grateful for that.