MA CCT Welcomes New Faculty
The Master of Arts in Critical Thinking (MA CCT) recently added two UNO faculty members to its program.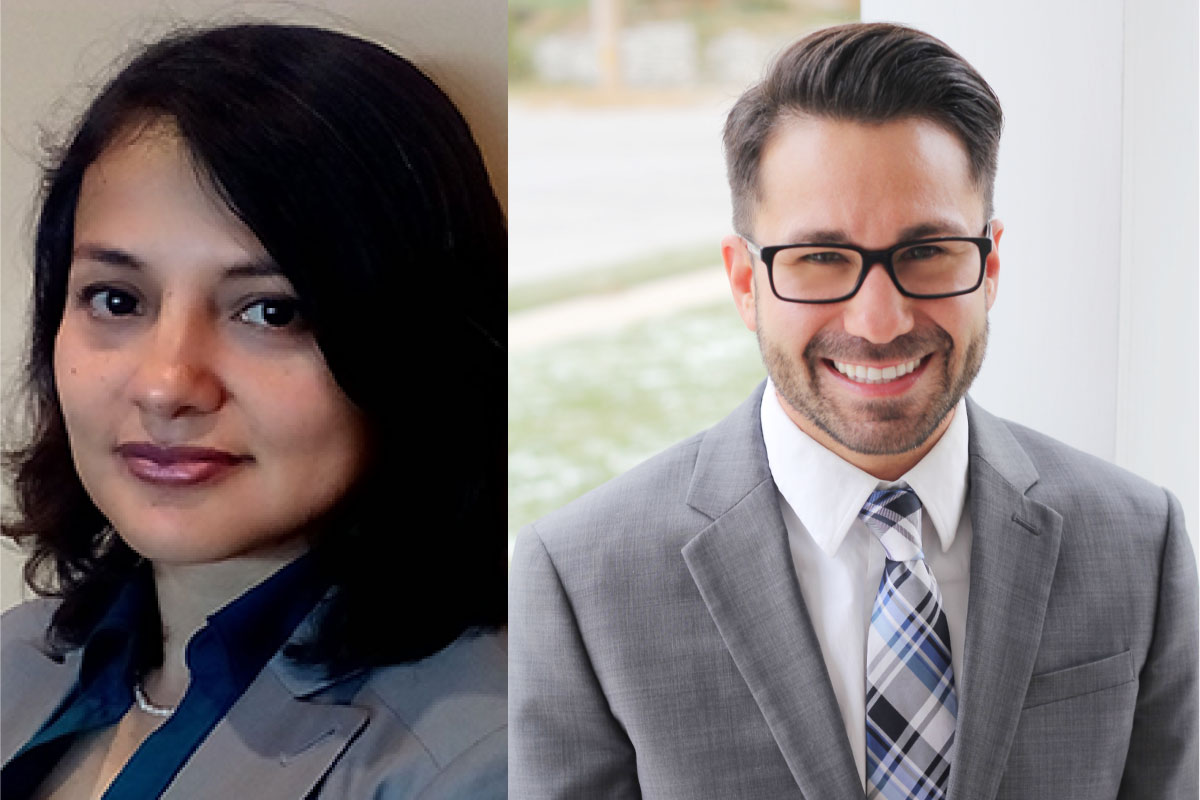 The Master of Arts in Critical Thinking (MA CCT) program recently welcomed Dr. Lissette Aliaga-Linares and Dr. Nicholas Arreola to its ranks.
Dr. Lissette Aliaga-Linares teaches graduate and undergraduate courses in the Sociology and Anthropology concentrations on Inequality & Social Justice as well as Work & Organizations. She received a Bachelor of Science in Social Sciences at the Universidad Nacional Mayor de San Marcos in Lima-Peru, and both Master of Arts and Doctorate in Sociology and Demography at the University of Texas at Austin. She joined the University of Nebraska at Omaha as a postdoctoral fellow in the Office of Latino/Latin American Studies (OLLAS) in 2013. Until 2018, Dr. Aliaga-Linares held a joint appointment as a Senior Research Associate at the Center for Public Affairs Research (CPAR). At OLLAS and CPAR, Dr. Aliaga-Linares was responsible for working closely with scholarly and local communities to conduct and publish research on the socio-demographic changes and conditions of Latinos in Nebraska. Her research interests include residential segregation, informal economies, and urban poverty in major Latin American cities and Latino communities in the United States.
She is currently teaching CACT 8060: Urban Latin America for the MA CCT program. In her spare time, she enjoys cooking and spending time with her daughter singing karaoke, playing board games, riding bikes, and playing Wii dance games.
Dr. Nicholas (Nick) Arreola is an Industrial/Organizational Psychologist who has been working in data science and big data analytics for the better part of the last decade. In addition, Dr. Arreola has taught off and on for both UNO's College of Business Administration and Psychology Department since 2012. His teaching experience includes courses such as Organizational Behavior, Management, and Leadership. Dr. Arreola's research interest includes studying the gap between knowing better and doing better.
He "grew up" at UNO and is a proud UNO alum, having received his Bachelor's degree in Psychology as well as a Master's degree and PhD in Industrial/Organizational Psychology. He is currently teaching Principles of Management and Corporate and Business Strategy for the College of Business Administration.
If you have a story idea, news tip, or inquiry please contact:
Courtni Kopietz | ckopietz@unomaha.edu