Fostering Social Justice through Service-Learning
Students in the Fall 2020 Social Justice and Social Change course taught by Alecia Anderson, Ph.D., created a website highlighting Evolving Oppression in Omaha.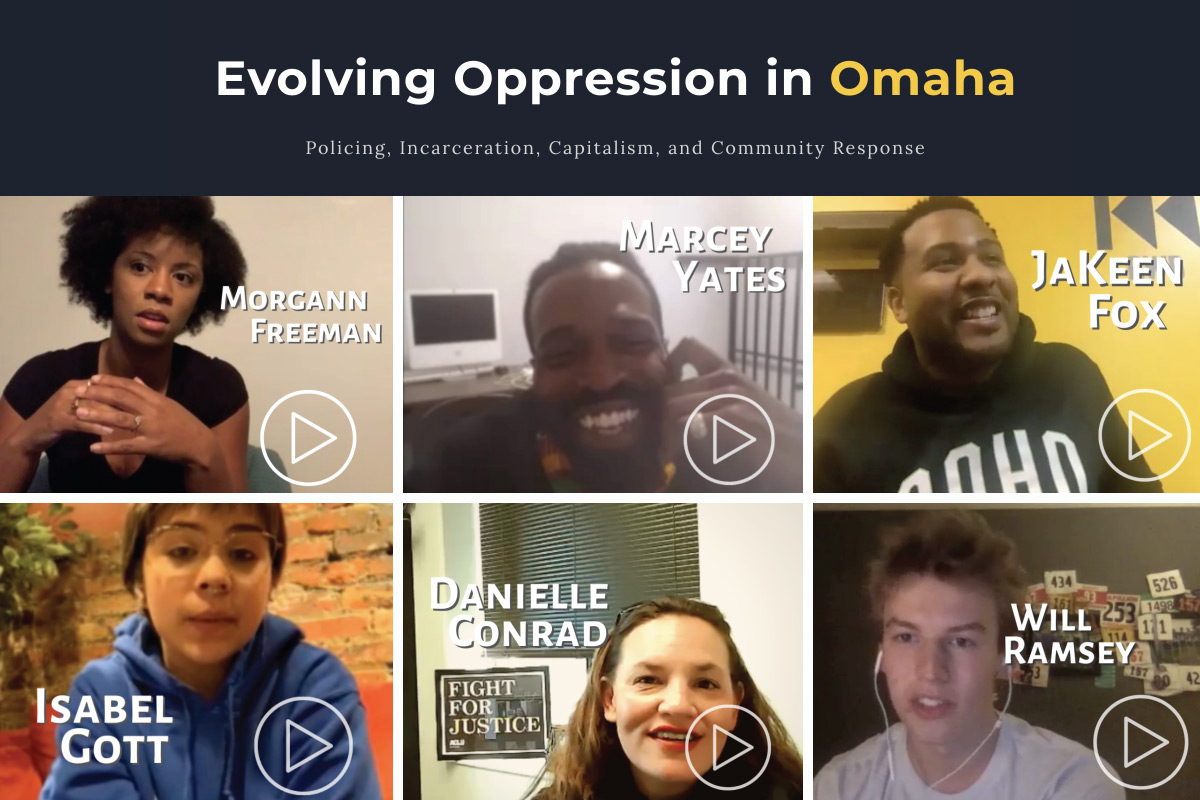 One way to understand social justice is as a movement in society toward greater equality, economic fairness, increased participation in democracy, and acceptance of cultural diversity; it seeks to empower marginalized communities and exert change in unjust institutionalized systems.
Service-learning, with its focus on fostering citizenship and making meaningful contributions to society, can be a favorable setting for students to gain a lived understanding of social justice that will last a lifetime.
Dr. Alecia Anderson's class Social Justice and Social Change, held in Fall 2020, exemplifies students' engagement in a service-learning project that created resources for social justice in the Omaha community. Anderson's students chose the topic for the course and co-created it by providing content, structure, and delivery of their course project: a website highlighting Evolving Oppression in Omaha.
This site includes video recorded conversations with local leaders and activists, social justice zines focused on policing, resources for learning more about these topics, and information regarding local community organizations engaged in social justice work. These undergrad and graduate students have provided a lasting sustainable resource for social justice in the Omaha community.
The project, and its process, from conception to creation, helped students learn about inequality in a broad sense but also in their local environments. The students also analyzed the imperatives and challenges of social justice work and exhibited reflexivity in their roles as advocates of social change.
One of Anderson's students also wrote a piece on the experience for The Gateway that includes perspectives from fellow classmates on the project.
If you have a story idea, news tip, or inquiry please contact:
Courtni Kopietz | ckopietz@unomaha.edu